Cost efficiently improving customer service
Want to see how the fastest growing city in Metro Vancouver, Canada, implemented Qminder in their brand new city hall?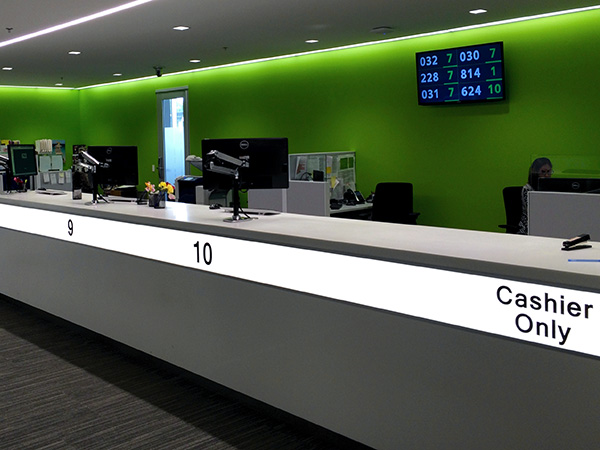 Surrey opened its new city hall on February 17, 2014. It is a modern, energy-efficient building located in the city center. It serves more than 8,000 visitors every month. Consequently, it needs a modern queue management system.
The city's IT department came upon Qminder and used our free trial to test the service. "Qminder was everything we were looking for to get up and running in the new city hall." — Don Kidd, Audio and Visual Specialist.
The Setup
To speed the queuing process, Surrey set up two Qminder printers. Three Samsung Smart TVs with Qminder Connect are placed throughout the waiting area to show line information. At the counters, clerks use Google Chrome with the Qminder dashboard to call the next person in line.
The Benefits
The main reason city staff members implemented Qminder in the new city hall was because they wanted to modernize the building and ensure improved performance for customers.
"Our main goal for integrating Qminder was to make it more efficient for our customers." — Steve Kish, Desktop, Mobile and Telecom Services Manager.
Qminder can be set up quickly and is easy to use. Just connect the device to the Internet. That's it.
"The Qminder solution is complete. We got literally up and running within a couple of days." — Steve Kish.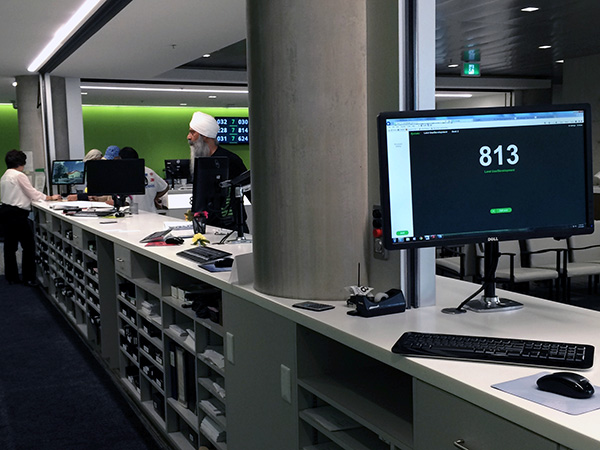 With Qminder, the city of Surrey can generate meaningful, precise and real-time statistics about its customers—an ability it didn't have before—and use those discoveries to make changes in the way it does business.
"We need to adjust the ratio between customers and employees." — Steve Kish.
The city of Surrey provides a prime example of the ways in which a modern-thinking city management can improve its services and enjoy cost efficiency through the use of Qminder.
Try Qminder right now and improve your service today!