Make Your Small Business Stand Out With Customer Service
Fact: 51% of customers switch companies after a bad experience. In essence, one single experience can mess up the reputation of your business.
Customer service is a delicate issue that must be treated carefully. It is important for every business to distinguish itself by its customer service. According to American Express, over 80% of American consumers are willing to spend 17% more as long as they enjoy better service. This shows that for your business to stand out, you need to invest more in customer service.
Here's the rub, though: how much should you spend on customer service?
Understanding customer service trends
Here's another surprising fact: 80% of customer engagements can be held by bots. Further, 81% of marketers believe that Artificial Intelligence will revolutionize customer service in the next 5 years. In a nutshell, customer service is slowly drifting from staff oriented to technology oriented.
By 2022, your device will know more about your emotional status than your family Annette Zimmermann
Research Vice President at Gartner
As technology advances, it becomes more apparent that we can use it to understand customers better. Today, it is possible to know more about a customer before they even step into your office. The ability to understand your customer's needs and be able to provide solutions is what matters in customer service.
As Steve Jobs once said, "You should get so close to your customers that you can provide what they need before they realize it themselves".
A lot has changed in regards to delivering quality service. Compared to some years back, most successful businesses use technologically centered systems to enhance performance. While it is important to have enough employees, it is more crucial to have value-added employees. Incorporation of AI and data management has changed how businesses respond to customer needs.
Ways to improve your customer service and stand out
For your business to stand out, your services must be exceptional. You need to pay keen attention to individual needs and offer custom services. Most consumers are attracted to tailored services and are willing to pay more to enjoy such services. For this reason, you need to start implementing strategies that will capture your customer's interests.
1. Invest in data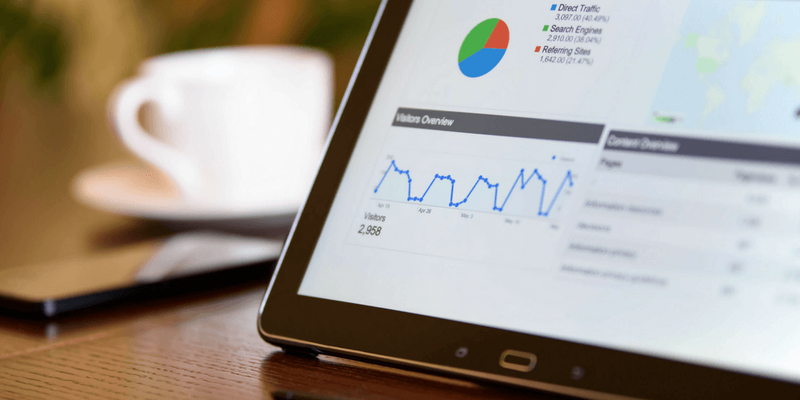 Data-based decisions are the trend in the corporate world. Today, every successful business has a method of capturing customer information. By investing in data-collecting systems, you get to learn about individual customer needs and provide services tailored to their needs.
You can collect all types of data from your customers. You can detect customer trends by backing up all the purchase data and understanding how various products perform. For instance, if you are in the hotel industry, it is easier to realize the type of dessert that most customers order alongside a certain dish. Using this information, you will be able to predict which dessert you customer might order before they even think about it.
In fact, you can offer product promotions that feature the favorite dessert alongside most meals.
2. Invest in quick customer response systems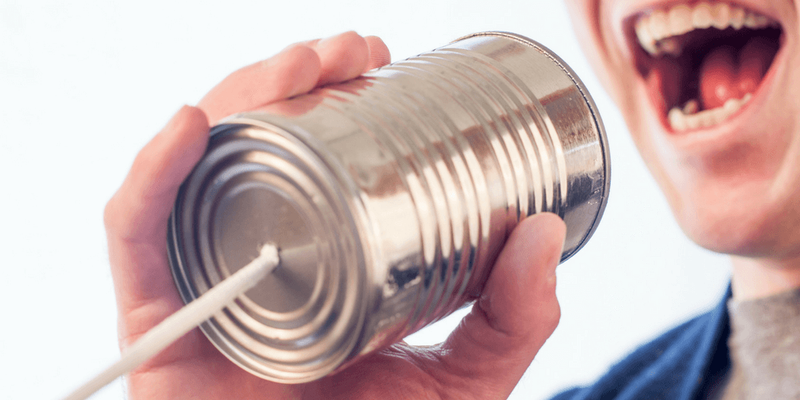 While it is okay to have hiccups in operation, it is frustrating when the customer does not find help regarding the problem. Most customers are happy with the services provided as long as they can get an immediate response to concerns. For this reason, most companies have turned to AI customer support systems. Such systems help you respond to commonly asked questions easily.
Research shows that up to 70% of customer concerns revolve around similar subjects. This means that you can resolve 70% of customer concerns by providing an effective AI response system.
Other ways of quick response include direct call and messaging services. Most companies are now using social media platforms such as Facebook and Twitter to offer customer support. These are among the most effective tools for quick customer response.
3. Use helpful and informative online content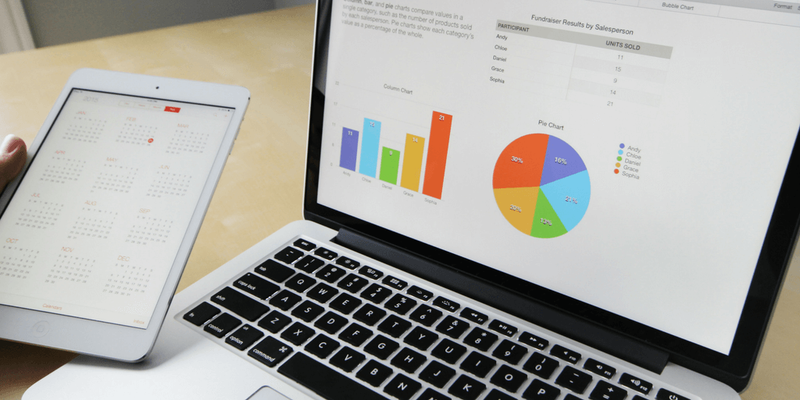 Customer support goes beyond live response. By providing resources such as guides and explainer videos online, you reduce the number of support calls. 55% of marketers say that blogging is their number one inbound marketing strategy.
While blogging is an effective way of passing out information to customers, it is also a means of marketing. By creating informative blogs, you encourage readers to purchase. Video, image, and text content goes a long way in answering customer questions about your products while at the same time marketing them.
Many successful companies use blogs and service pages to offer more information about services and products. It is easier for you to find cheap blog content by ordering it online. Most essay service providers can write blogs and embed images to help you explain your products at an affordable cost.
4. Invest in frontline experience
First impressions matter. When guests visit your premise, they must enjoy a good first impression from the frontline employees.
One of the most effective ways of creating exceptional customer service is empowering frontline employees. You must invest in empowering employees who interact with clients on a daily basis.
There are many ways of improving the frontline experience; one of the most effective ways is training. Provide regular continuous training to help your employees understand how to handle guests.
Secondly, provide effective tools. Technology offers many options when it comes to providing frontline experience. Biometric identification systems can be used to gather and store customer data. Such systems can help employees identify the needs of customers even before the customer says it.
As already mentioned, data is an integral part of customer service. By using advanced technological information systems, you help your employees make quick decisions that count in customer experience. FYI, 6 out of 10 companies collect and use customer data using queue management systems.
5. Invest in brand reputation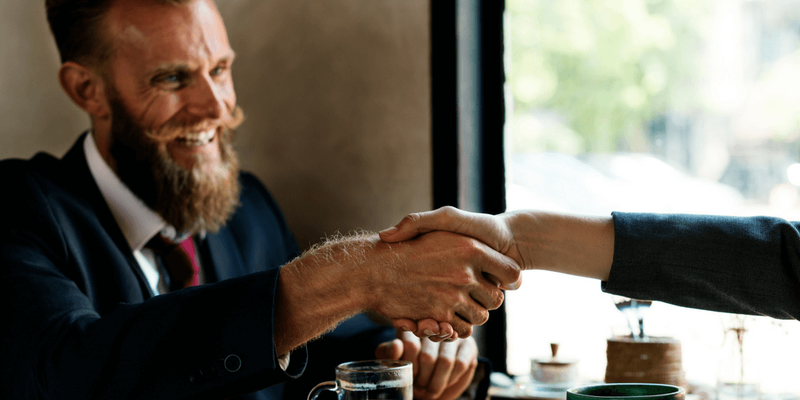 In most cases, customer service for business is about creating a good name for yourself. Bad reviews online can tarnish your name even if your services are good. Reaching out to clients who feel disgruntled and offering explanations is one of the best ways to maintain your reputation.
However, you need to invest in reputation management systems that will help you have the best information about your brand presented upfront. You can manage reputation through live chat services such as Facebook, Twitter, and onsite support. Such systems answers concerns by customers hence reducing the chances of bad publicity.
What's the cost of customer service for business?
Most companies are unwilling to invest in customer service due to a perception that it is expensive. 67% of Americans believe that companies no longer care about customer service. In such an era, it is evident that customers are looking for companies that offer more than just services. If you are looking to stand out, you must be willing to invest in customer service.
The good news is that companies no longer have to spend too much on staff in order to improve service delivery. The dawn of AI has reduced the cost of customer service drastically. Even now, AI provides about 33% of the US workforce.
More interestingly, AI can perform up to 80% of all customer response services such as cold calling, auto response, and reputation management. By investing in an auto response systems, you reduce the need for employees and increase the customer service delivery. To be able to stand out from the crowd, you need to invest in technology.
The use of data management systems, information systems, and AI will help you improve your customer experience in many ways. It is also important to ensure that your employees are trained and hold the current market standards when it comes to service delivery.
Bottom Line
Customer service is an essential part of every business. The success of your business depends more on the customer experience that it depends on pricing. You need to identify what your customers need and strive to provide them.
There are many ways of ensuring that your customers enjoy your services. One of the most effective is making information-based decisions. Using data to make decisions helps your business anticipate the customer's needs in order to provide more satisfactory services.
You should also invest in your employees by providing technologically oriented tools to help enhance customer service. Customer service management resources improve both employee performance and the overall feel of customers.
---
Ryan Bronson is a freelance academic writer at SameDayPapers providing assignment help to students worldwide. He has completed hundreds of tasks and noticed that student requested academic help in technical disciplines more than in human sciences. Ryan researched the trend and provided an insight into data science career preparation.
---