A stress-free
government queuing system
Keep your government offices crowd-free
Easy to set up, ready to use in 5 minutes
Taking the paper out of paperwork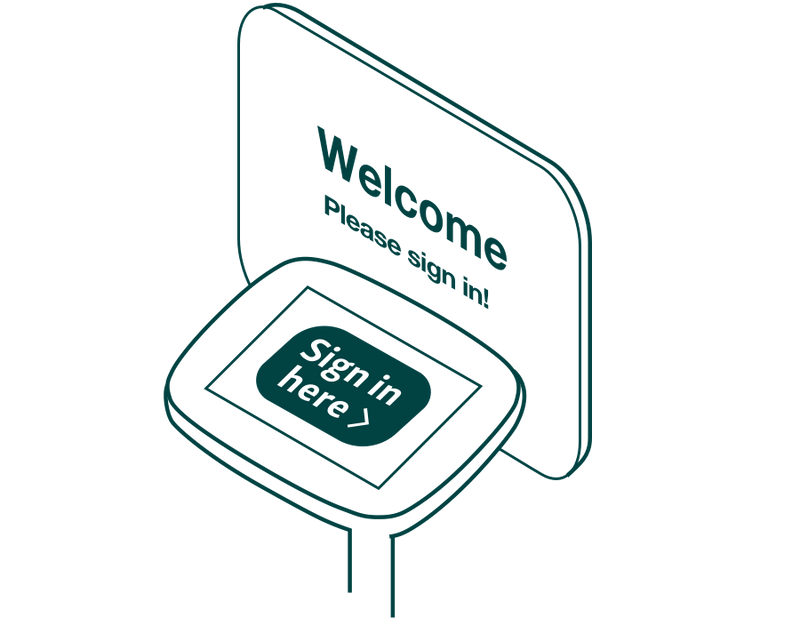 Automate citizen flow
Public service departments are often busy places. Automate citizen queues to improve the speed and quality of public service and save time for visitors and employees.
Learn more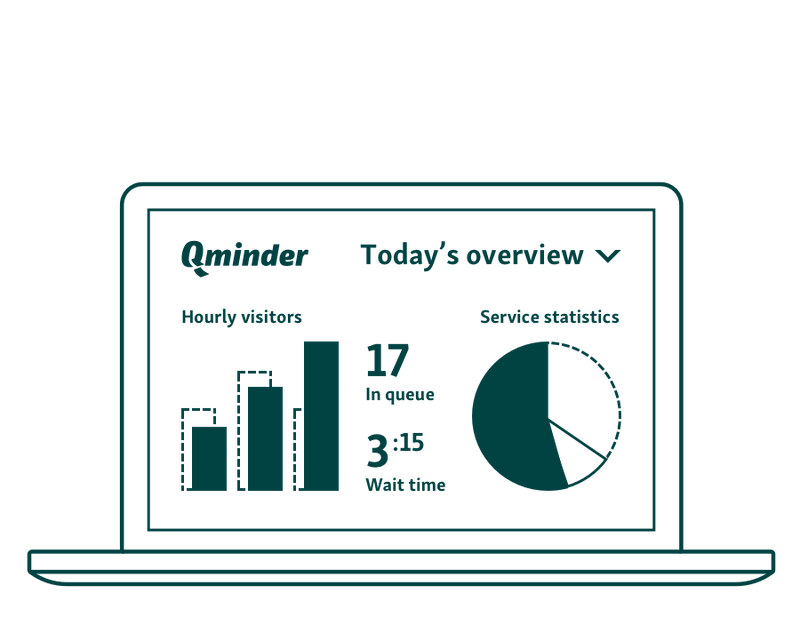 Gather actionable data points
All the queue management tools you need to create a one-stop shop for government services. Stress-free visitors plus hassle-free maintenance equals pain-free experience for all.
Learn more
Your citizens will love it
Municipalities, local governments, embassies and city halls all play a crucial role in our lives but rarely keep up with the times and technologies. Something as simple as applying for a permit or renewing documents becomes a nightmare due to poor wait line and wait room planning.

Qminder eliminates long wait lines via remote queuing and helps provide high-quality service across multiple counters.
How Qminder works
When citizens queue up to get a consultation or renew their documents, they want a one-destination office that offers all of the public services — fast, fair and stress-free. Qminder takes care of that by breaking down the queuing process into three simple steps.
Visitor sign-in
Citizens sign in electronically via an iPad, placed near the entrance or at key points in your office, and fill out the personal and contact information as well as identify the service needed.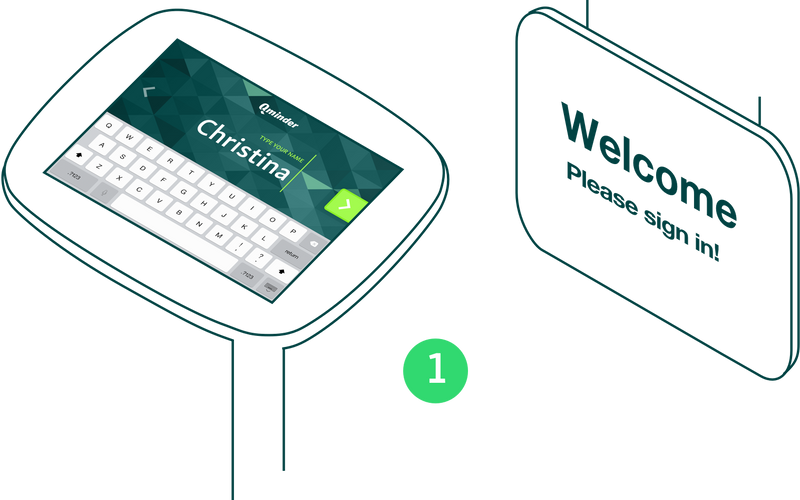 Virtual queue
Once signed in, your visitors do not have to worry about missing their turn. They can check their queue status on the screen.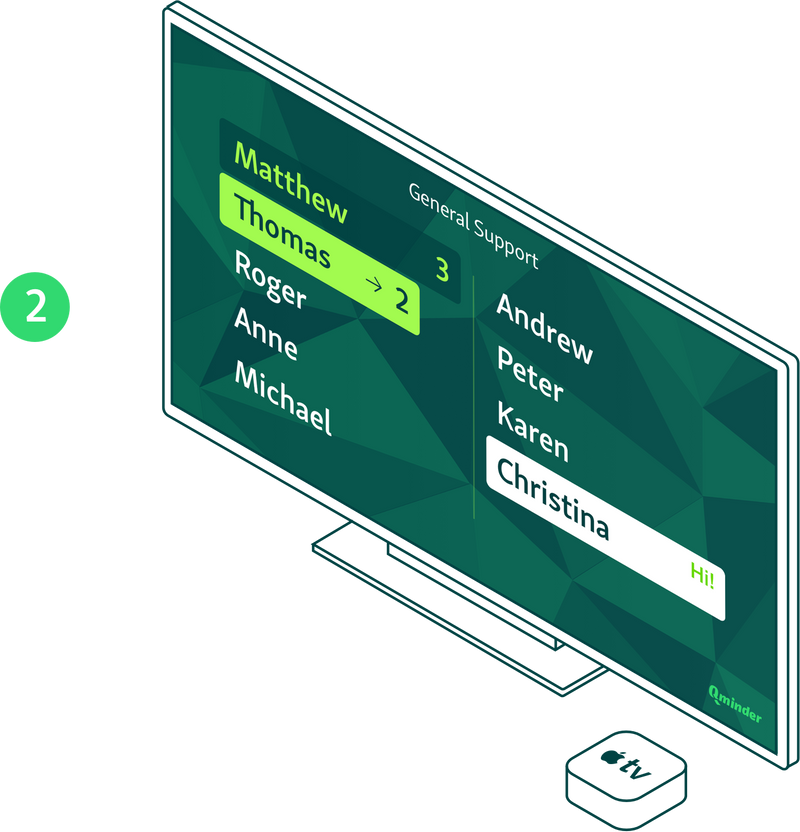 Quick service
When their turn comes, your visitors receive an SMS notification. Providing quick, painless service relieves not only visitors but also government employees.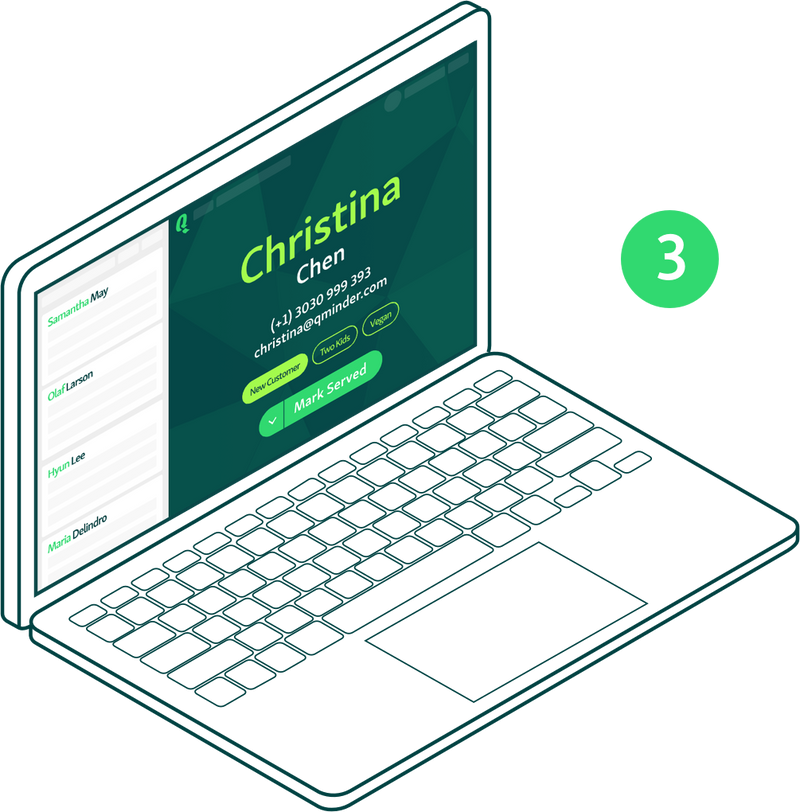 Your government offices will love it even more
Qminder helps significantly reduce government agency spending and achieve cost reduction targets without worrying about budgetary restraints and skill shortages.

Put "service" in "public service" by offering a one-stop shop for government services.
Take advantage of data
Visitor queue management systems help collect data that measures peak traffic times and average wait times.

By generating authoritative data, government wait line management systems keep employees informed, enabling greater engagement, transparency, and productivity.
Get location-specific data to predict staffing and scheduling needs.
Accurately measure visitor behavior and staff performance.
Generate department-wide service reports and statistics.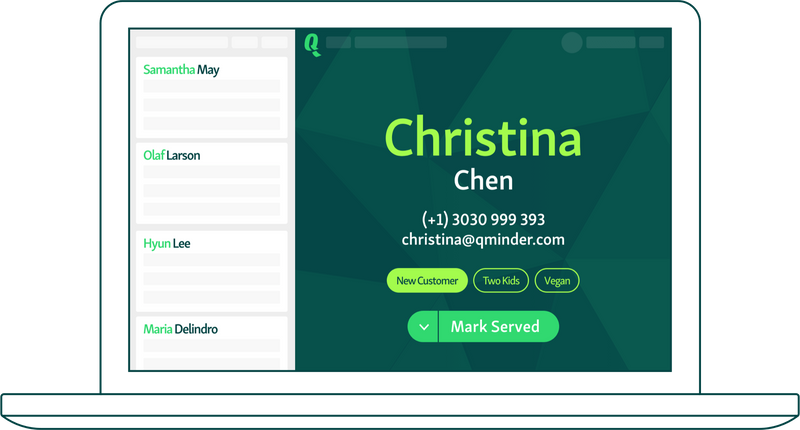 Easy integration
With API integration, you can connect our system to a large number of other databases, greatly expanding both the quantity and quality of your service insights. Use a web-based queue management system to always stay on top of your data game.
Serving millions of people every month
Qminder allows us to keep a personal touch with our visitors in our small permit center.
It's been incredibly helpful to have it! We are talking about a huge number of people coming in everyday. Everyone has been really happy with the service.
The process has been seamless. We really like that we don't have to call tech support every day – it's easy to create new users, change the lines and services.
Qminder provided us an easy setup with a low cost. We just connected an iPad and Smart TV wirelessly to the Internet and that's it.
Qminder brought transparency and efficiency to our check-in process. With the new performance data, we are meeting key internal metrics and successfully manage staffing at several locations at once.
Simple, straightforward, had the features that we were looking for initially but also, there's no install, and didn't have interference with our system.
Compared to last year, when we had two-hour wait times pretty much every day, with Qminder we were able to bring it down to 50%.
After implementing Qminder, the sales representatives' incentive to improve customer service has increased significantly. I find that an additional and remarkable bonus we obtained by choosing Qminder.