Qminder is a queue management system.
You can start using and testing right now.
Take advantage of common hardware such as iPads and TVs for a wireless queue system.
Add people into the waiting line and call them in order with Qminder.
The minimum you need is just a web browser.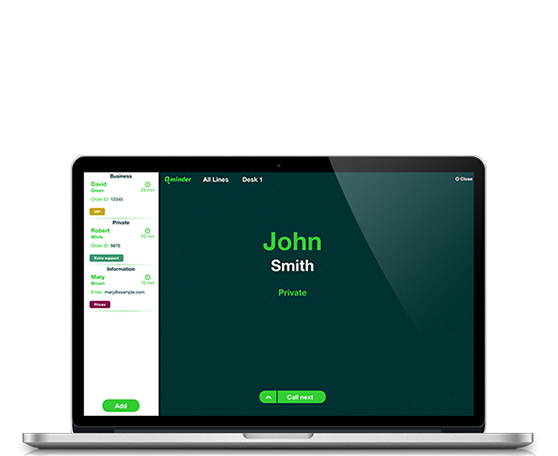 The Dashboard is the web-based interface where you can manage your waiting list.

You will see real-time data about your locations wait times, and service times.

Define what services you offer and manage employees.

Smart notifications alerts you to new visitors or unusually long wait times.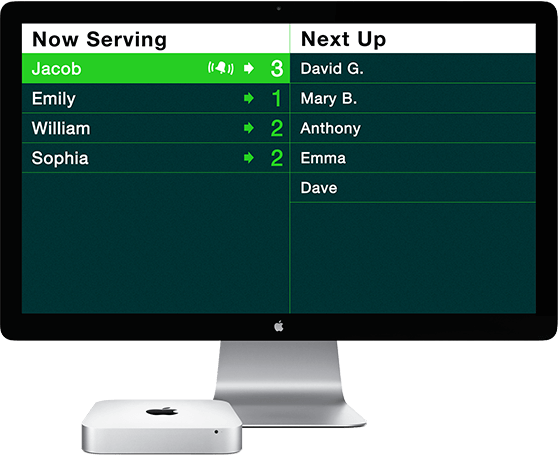 The TV enables visitors to see the progress of the queue, reducing anxiety of waiting.

Choose between different themes and layout options best suited to your venue.

You can set up multiple TVs, based on the size of your room or services.

Notifies the visitors of their turn and where to go.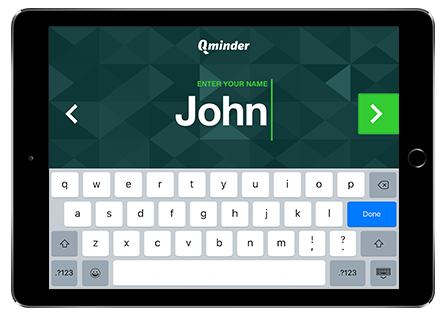 Qminder on the iPad can be a self-service sign-in option for your visitors.

Set the services, or reasons of visit your visitors can choose from.

No need for paper and numbers; engage your visitors by their names.

iPad solution allows you to set it up anywhere.

You can even set up multiple iPads at your location.