The Dashboard is the command center.
Get an overview of everything at your location in real-time.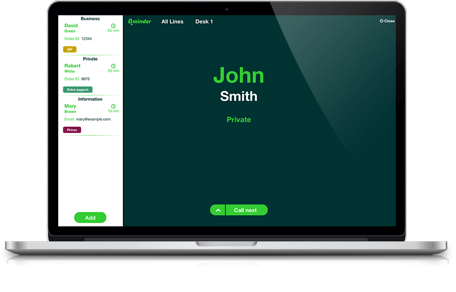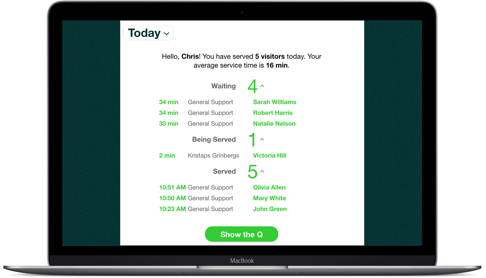 The Qminder Dashboard is the command center from where you can set up and manage your location in real-time.
You can see the waiting list and call people up.
You will see the visitor's name and their reason of visit to greet them personally and speed up the service.
The interface makes it easy to add additional information of the visit for your statistics and data.
See how the performance has been today or historically.
What have been the wait-times, how fast are your people servicing visitors and what are the visitors coming in for.
Smart notifications that informs you about abnormal queue length, service times and more. The more you use the queue system, the smarter it gets.
You don't need to download any software or get hours of training. Just log in.