Customers can queue up with iPads.
The iPads can be set up for self-service.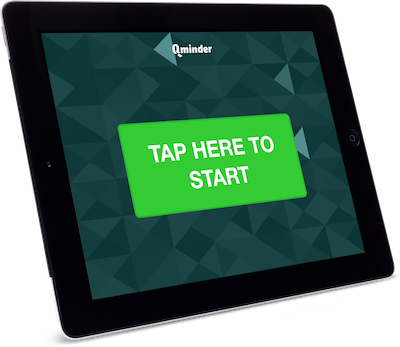 The iPad allows the visitors to provide the reason of visit by choosing your services.
The iPad starts the customer service process and answers the question:
"How can we help you?"
You can easily set the type of services offered, so your visitors can choose on their own. This can be the reason of the visit, your common service categories or individual employees they might want to see.
Depending on your service you might want to know their phone numbers or emails. This information lets you find their profiles from your CRM or loyalty program. This field can also be set to match your needs.
Take-a-number ticket systems are outdated and wastes paper. We remember our visitors by their names, and this opens the door for personal customer service that they will remember.
The number of iPads is not limited. You can set up multiple iPads at your entrance or around the floor.
You don't need to download any software or get hours of training. Just log in.