A queue management solution

for banking

Faster service, happier staff, better experience.

Easy to set up, ready to use in 5 minutes
Calculating the benefits of a queue system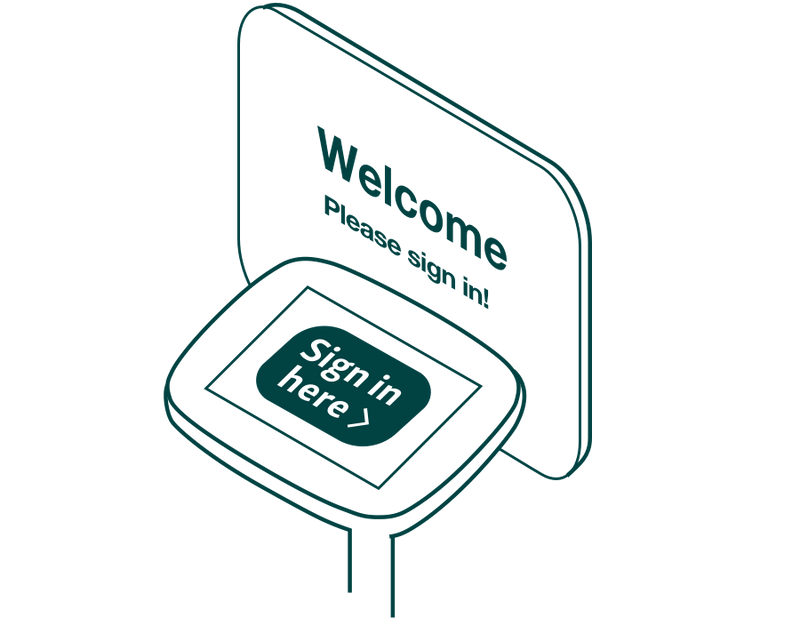 Fast teller line management
Time is money, especially in banking! Upgrade the customer journey by simplifying the queuing process and making visiting your finance institutions quick and painless.
Learn more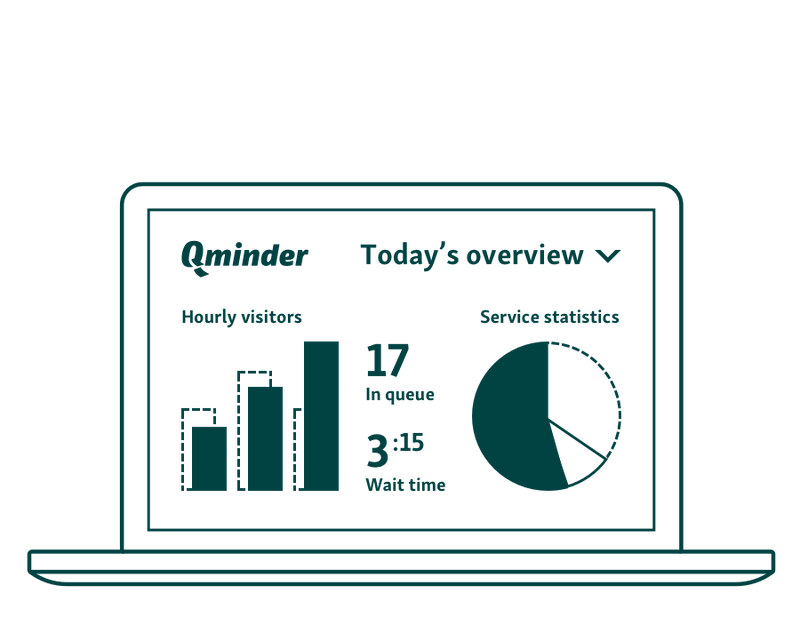 Gather data and feedback
Collect data before service to match customers with tellers based on needs and expertise, creating a stress-free environment for both customers and employees.
Learn more
Your visitors will love it
Qminder takes care of your visitors and makes every interaction fast and pain-free.
How does it work?
Qminder leverages digital technologies to optimize the way banking delivers service, decrease wait times, and improve the experience.

There are three steps in total.
Visitor sign-in
Customers sign in via an iPad, filling out all the necessary information. You can place the queue stand near the entrance or at key points in your office space.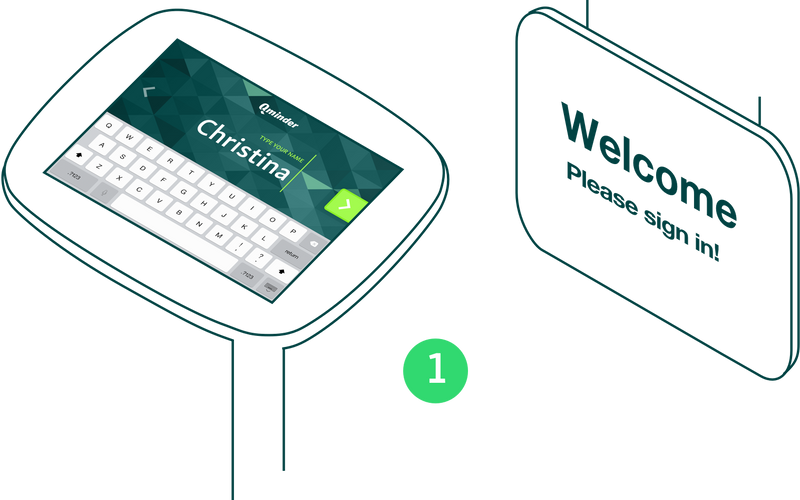 Virtual queue
Once signed in, your customers don't need to worry about missing their turn. They can easily check or get notified about their queue status in real time.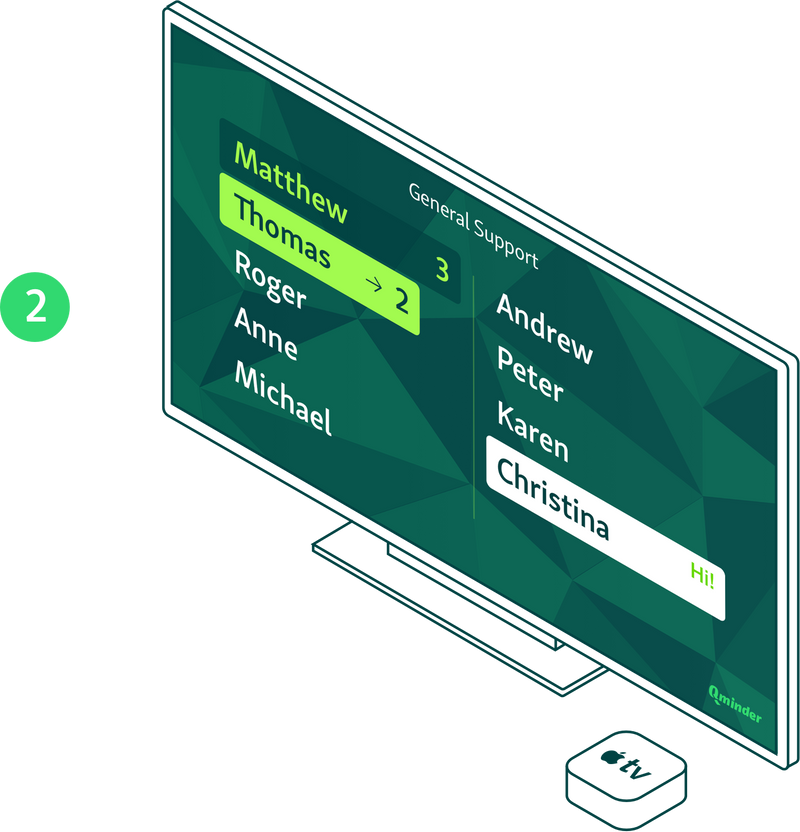 Quick service
By successfully managing queues, even during peak business hours, you create a positive experience for everyone involved.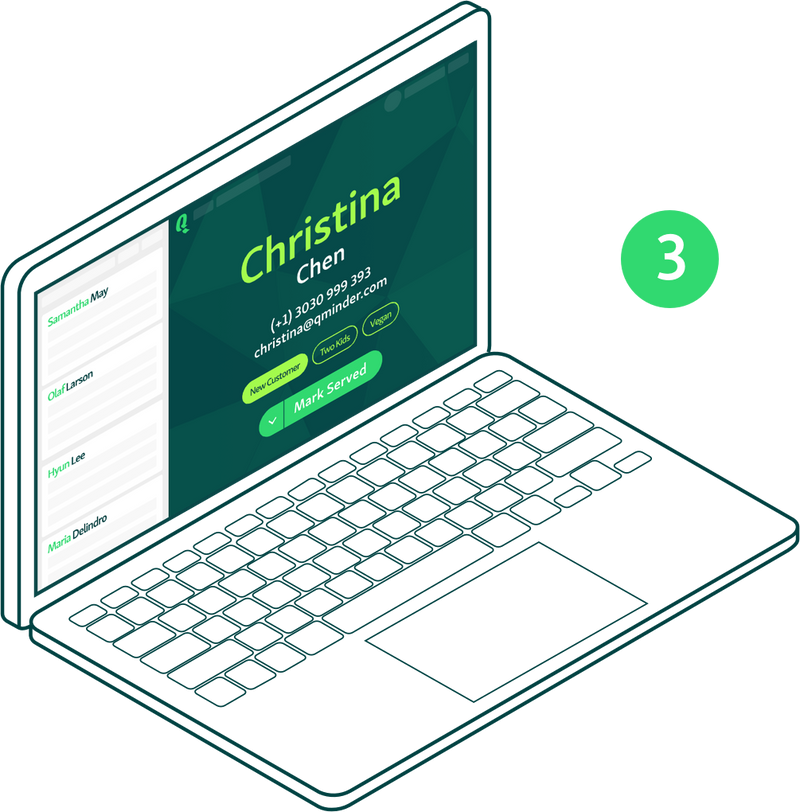 Your staff will love it even more
Qminder is a teller line solution that greatly enhances the visitor experience and helps you keep wait times and service rates on track — all while reducing the workload.
Increase staff performance
Take the visitor management load off your employees and let them focus on their immediate tasks. By automating the waitlist management, you keep your staff productive and your visitors happy.
Raise employee productivity with the help of state-of-the-art digital tools
Discover key areas of focus for improving banking staff performance
Increase the efficiency of your employees by balancing their workload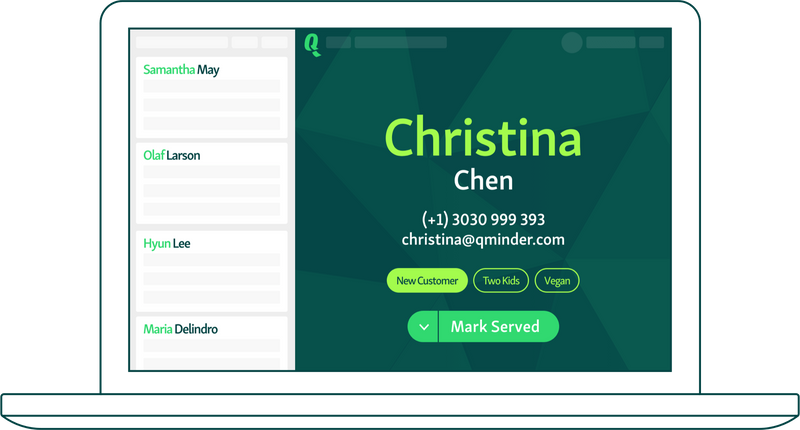 Take advantage of data
Qminder lets you capture and analyze data that helps with tracking KPIs. Identify pain points of both your visitors and employees to create a better, data-backed experience.
Discover current wait, idle and service times, and act upon hard numbers
Match your visitors with tellers who can better resolve their issues
Identify the best-performing team members and drive efficiency even further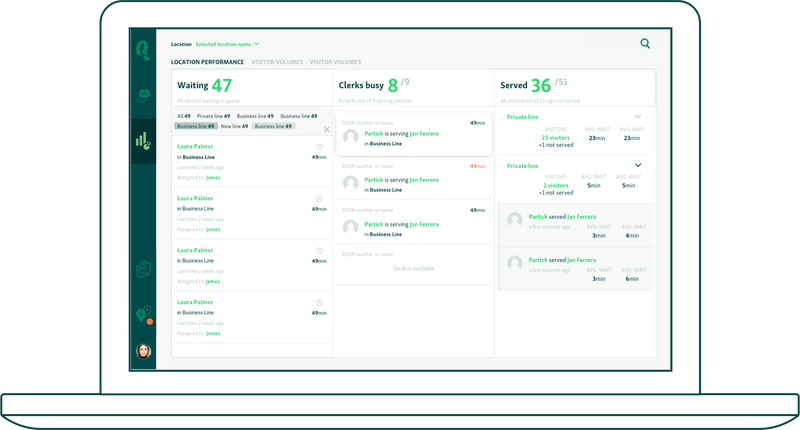 Easy integration
With API integration, you can connect our system to a large number of other databases, greatly expanding both the quantity and quality of your data insights. Use a web-based queue management system to always stay on top of your data game.
See Qminder in Action
Join the ranks of customer service champions
97%
Increase in customer satisfaction
Serving millions of people every month
Having over 650,000 driver partners necessitates the need for a smart solution that helps us to ensure the best service at our centres. With Qminder we are able to significantly optimise our driver partner operations.
Qminder is an important part of the day to day process and an amazing tool to analyze traffic and CS rep load. Our waiting times were actually reduced by more than 50%.
Qminder helps us serve our drivers — the cornerstone of the Lyft community — in a human and personal way. Visitors to our Hubs feel welcome and attended to and leave happy, just as they deserve to be.
Our goal is to make five minutes seem like 30 seconds. Qminder helps create that environment.
Qminder has helped us understand our customers better. It is a great tool to gather data and translate it into how we can improve our operations. I don't know how we even managed to survive without Qminder.
Simple, straightforward, had the features that we were looking for initially but also, there's no install, and didn't have interference with our system.
After implementing Qminder, the sales representatives' incentive to improve customer service has increased significantly. I find that an additional and remarkable bonus we obtained by choosing Qminder.
Qminder brought transparency and efficiency to our check-in process. With the new performance data, we are meeting key internal metrics and successfully manage staffing at several locations at once.
It's been completely positive, to be honest. Everyone has been really happy with the service. All the staff know how to use it properly. Made everything so much more manageable for us.