A queue management system
for waiting lines and walk-ins at hospitals and clinics
Great patient service begins before the exam room.
Recognized Security
Your patient data is safe with us
Bringing healthcare into the digital age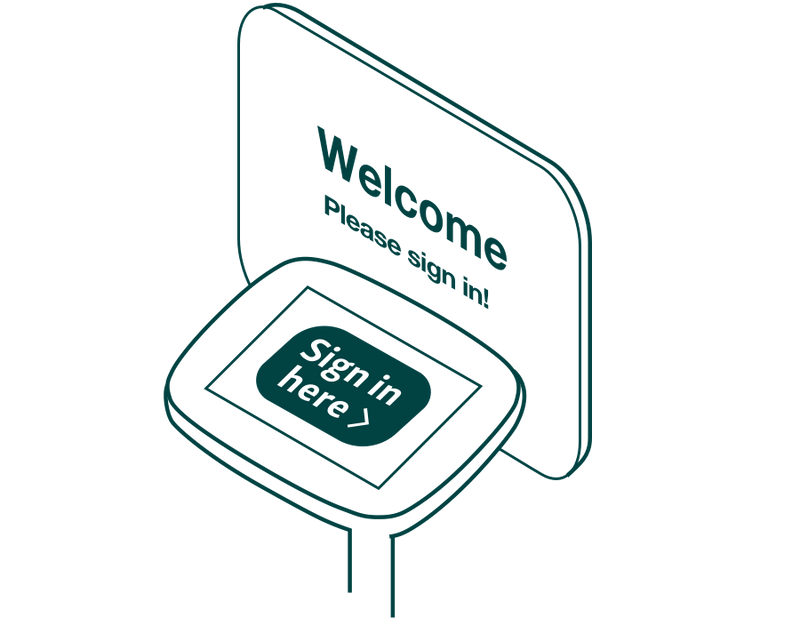 Automate patient queuing
Automate service flow by setting up iPads at the entrances or in key areas.
Learn more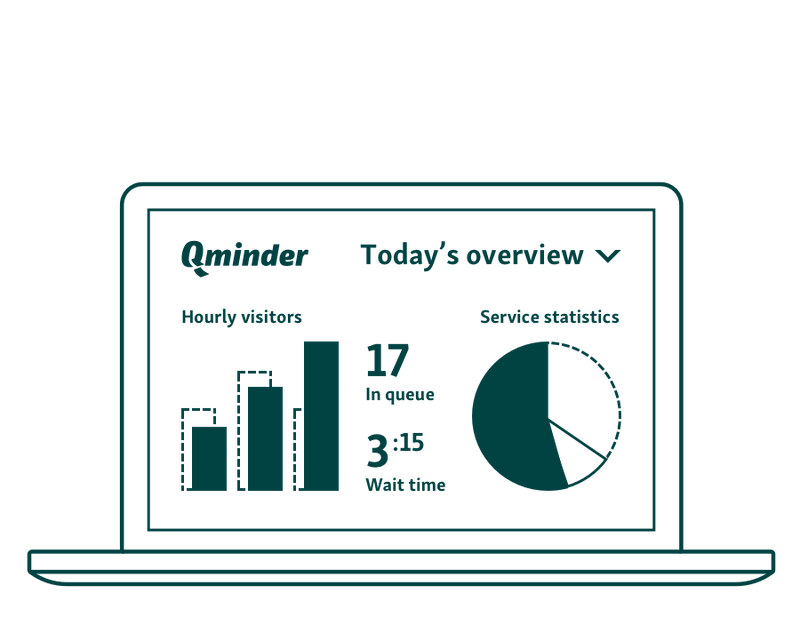 Gather data and feedback
All the tools you need to service your patients, packed into an easy-to-use HIPPA compliant solution.
Learn more
Your patients will love it
Qminder takes care of your on-site visitors at every touchpoint.
Automate patient queuing
Greet patients
Patients sign in themselves and automatically join the right line. You get a load off your back, and your customers feel more in control. It's a win-win for all.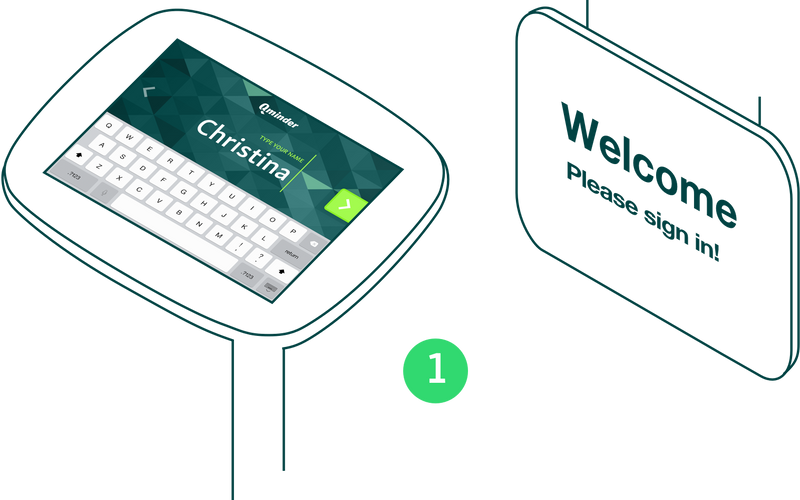 Inform patients
Inform patients about service status to give them peace of mind. They do not have to worry about missing their turn anymore.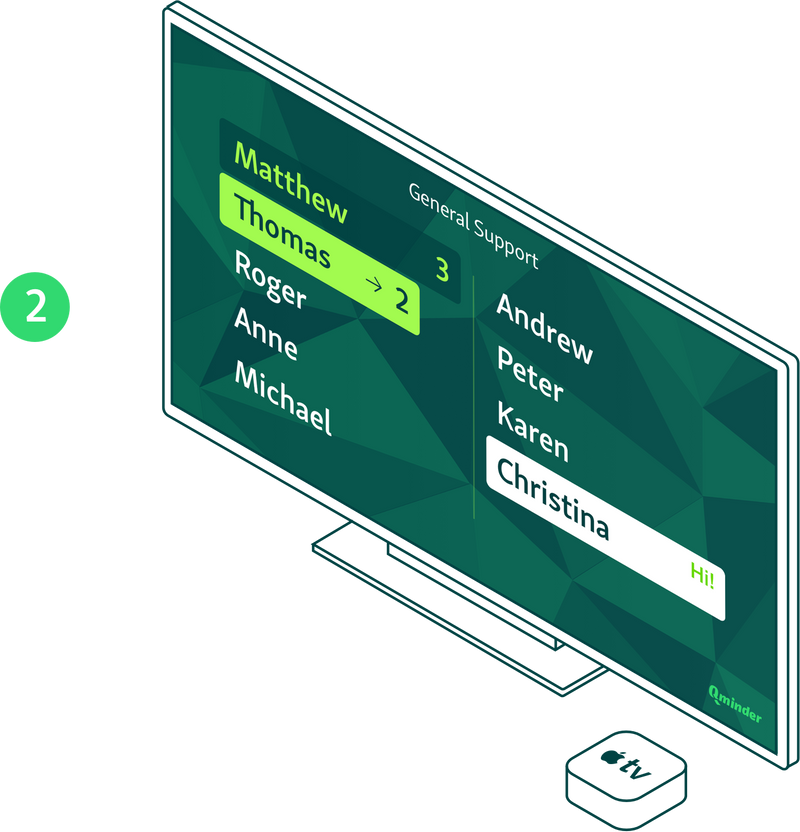 Serve patients
As customers take care of sign-in, you are free to greet them and make sure they're having a good time.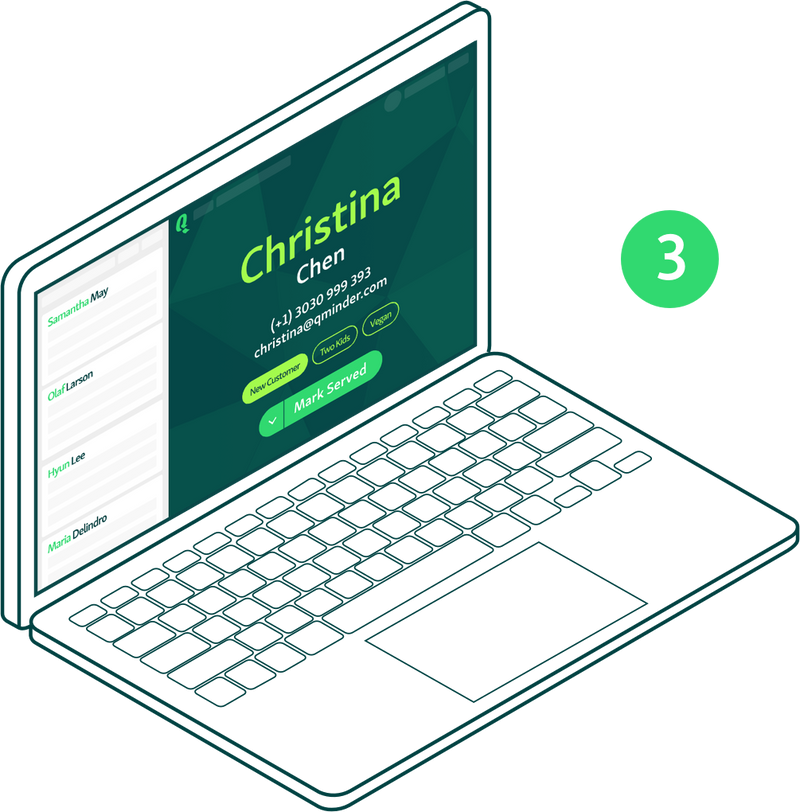 Your staff will love it even more
Qminder helps service teams provide the highest level of patient service, manage workflows, plan follow-ups, and make the most out of each visit.
Easily manage waiting lines
An all-in-one solution to manage patient reception, triage, queuing and interaction. Hassle-free installation and maintenance. No technical training needed.
Pick and choose which information you want from customers by editing input fields.
Seamlessly integrate with the existing array of management tools.
Brand the application in your own style to better reflect your company's identity.
Anticipate patient needs with rich data
Service alerts to prevent issues
Smart automations that save time
Biweekly newsletter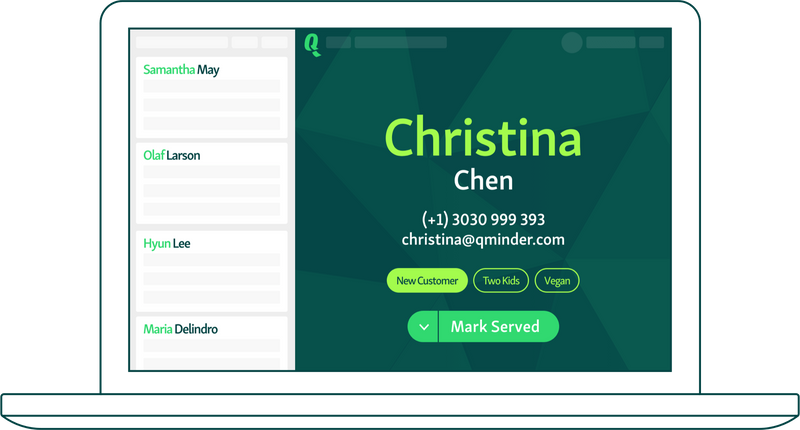 Join the ranks of customer service champions
97%
Increase in customer satisfaction
Serving millions of people every month
Qminder brought transparency and efficiency to our check-in process. With the new performance data, we are meeting key internal metrics and successfully manage staffing at several locations at once.
Qminder has been the perfect solution. It helps us accurately identify the time between when patients actually walk in the door to when they finish their paperwork.
Simple, straightforward, had the features that we were looking for initially but also, there's no install, and didn't have interference with our system.
Qminder has drastically improved the workflow of our phlebotomy draw station. No more patients waiting in line for a sign-in sheet, and no need to manually check the sheet to see who's next.
The day when a special needs customer was able, for the first time, to sign in by themselves is something we still treasure. The look of pride on their face still keeps us going.
Work flow: Is so much easier. No more tripping over people to get to a clip board and no more patients waiting to sign in. No more struggling to figure out who the patient was because you could not read their writing. It has allowed us to triage.
Qminder has made checking in patients so easy. We can monitor patient wait time far more efficiently, and as a result no patient is missed.