Manage queues and reduce operational costs
Improve the waiting experience, gather service intelligence, and make data-driven decisions.
Book a Demo Request a Free Trial Book a Demo Request a Free Trial
After the demo, you are also eligible for a 14-day trial.
Decrease wait times up to
50%
Reduce no-shows up to
75%
We help businesses to save their customers 1,000+ hours of waiting in line, every day
Qminder's queuing system fits both small businesses and enterprise-level clients. From healthcare to government offices to retail, we're here to fix your queues.
All-in-one queue management software
For a detailed overview of Qminder's features, see our Pricing page.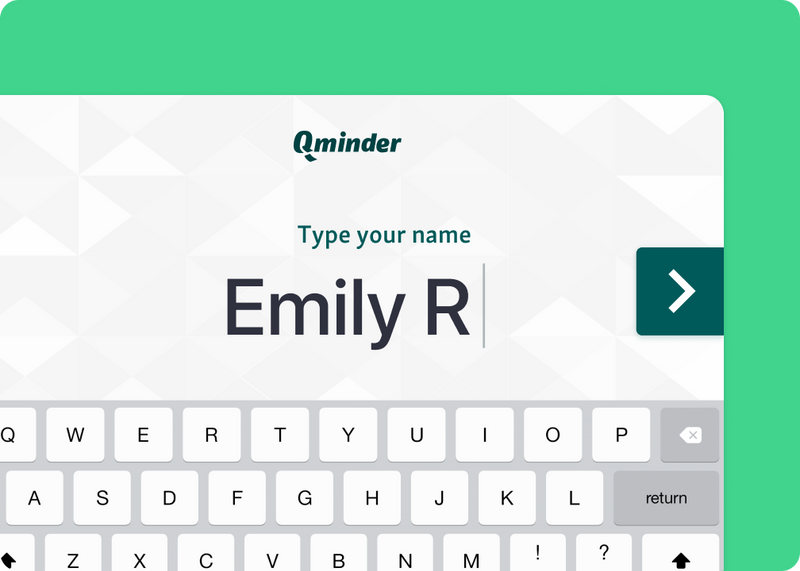 Check-in kiosk
Enable self-check-in for waiting lines via iPad
Capture customer information and data
Minimize frustration and human error
Offer a multilingual interface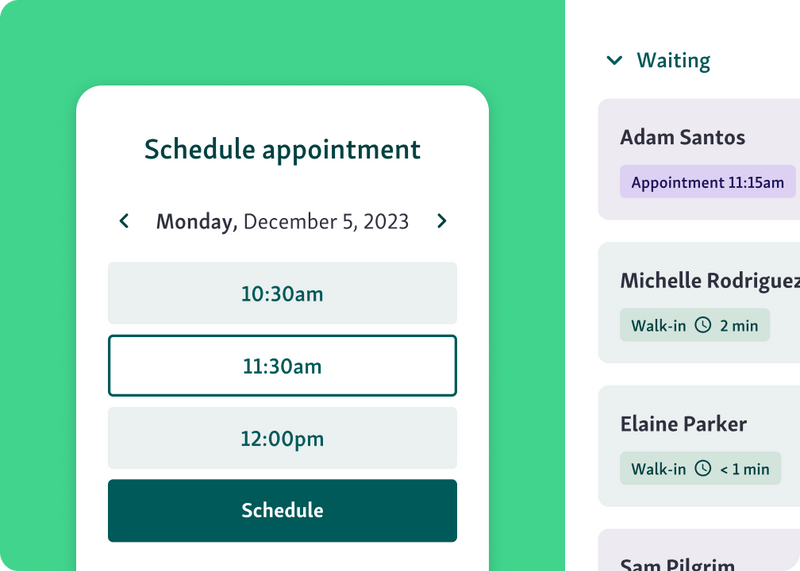 Appointment scheduling NEW
Display your availability online
Receive appointments and changes in real-time
Send automated reminders for upcoming bookings
Confirm if visitor has arrived and checked in
Learn more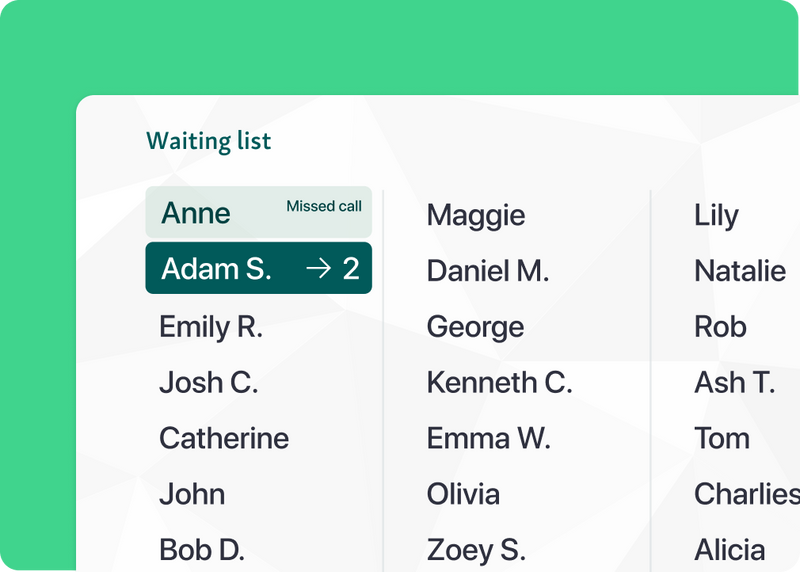 Waiting room TV
Update the waitlist in real-time
Navigate customers to the service desk
Employ a personalized approach
Set up automatic notifications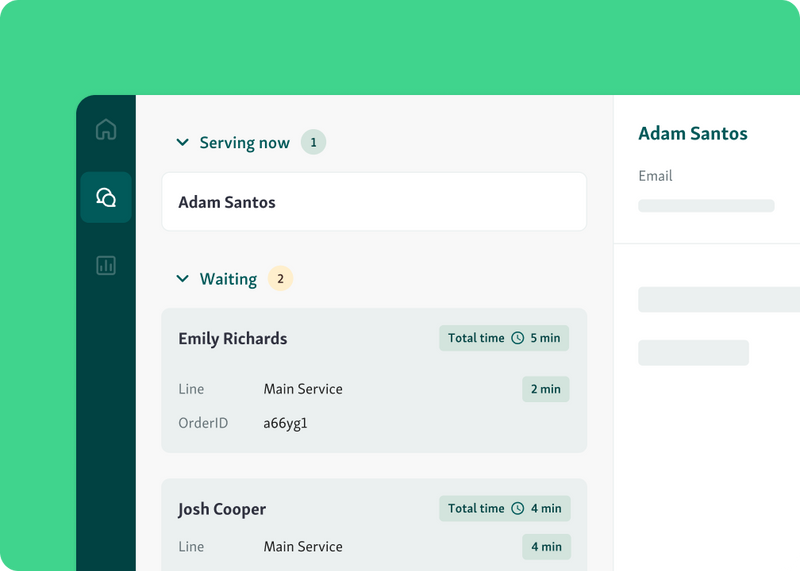 Service dashboard
Seamlessly organize the waitlist
Move, forward and reassign customers
Categorize customers and service lines
Chat with customers via SMS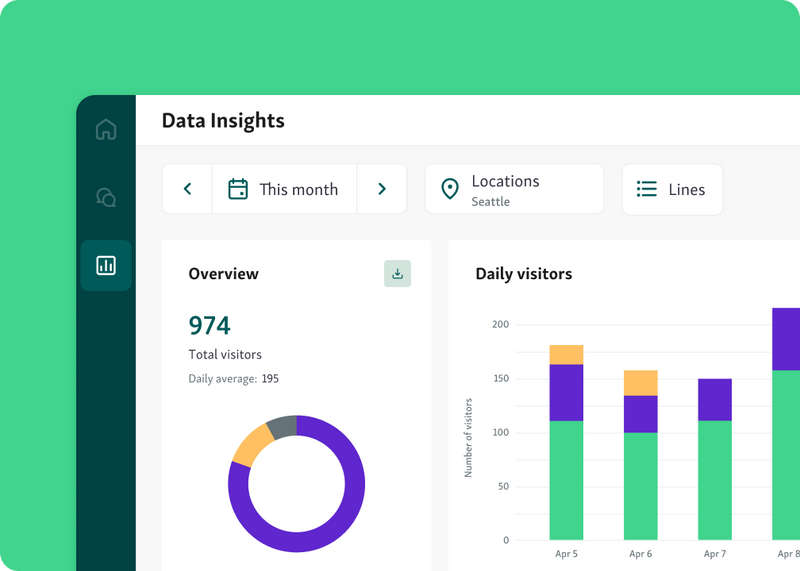 Service analytics
Understand customers' reason of visit
Qminder's avg. customer lifetime is 5.3 years
We believe in great customer service. That's why we built Qminder. And that's why we go to great lengths to help you find the best-fitting queuing solution.
80+ million visitors served
GDPR-, SOC 2 Type II & HIPAA-ready
Ready to fix the messy waiting lines?
Book a 45-minute video call with our team to discuss the best waitlist management options for your organisation.
After the demo, you are also eligible for a 14-day trial.