Improving Performance Tracking With Our Latest Update
Today, we're excited to share some big updates to Qminder's Team Performance page.
We've been working hard to make Qminder the best queue management tool it can be, and your suggestions have been guiding our development.
This latest update brings you something you've been clamoring for — the new and improved filtering options, to help you better monitor your service performance.
More filtering options, more data
Team Performance is a tool that helps you keep track of visitor numbers. The overview it provides informs strategic business decisions, making it one of the most important parts of the Qminder suite.
But, we wanted to make it even better, by letting you freely pick and choose which data points you want to compare.
Previously, service data could only be filtered by lines and by time range. Aside from technical improvements and a few squashed bugs, there are two major changes in this update.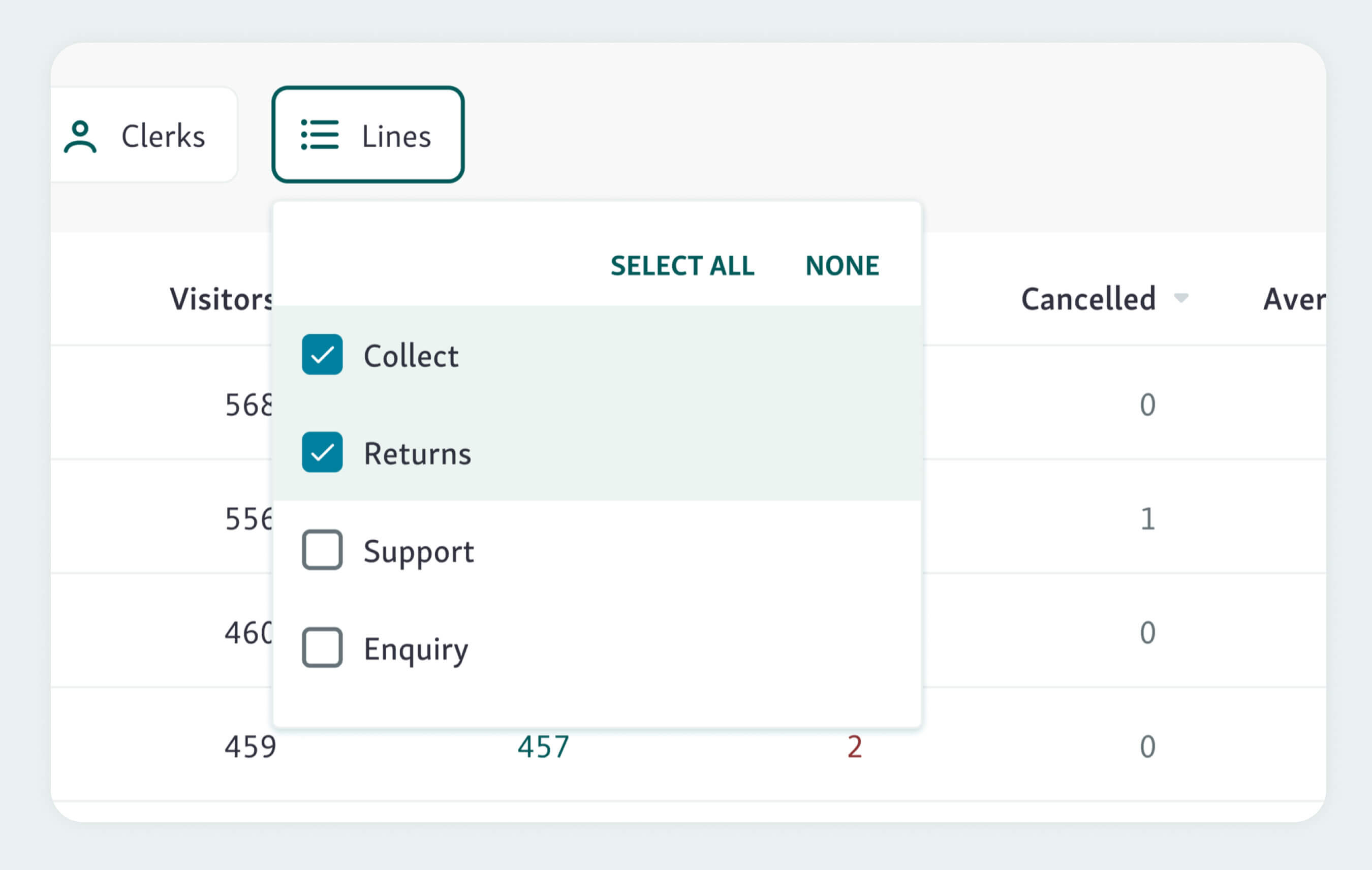 Enhanced filtering by lines. You can now select multiple lines at once to get more relevant and accurate data points.
You get to choose which combination of lines you want to break down over which period of time.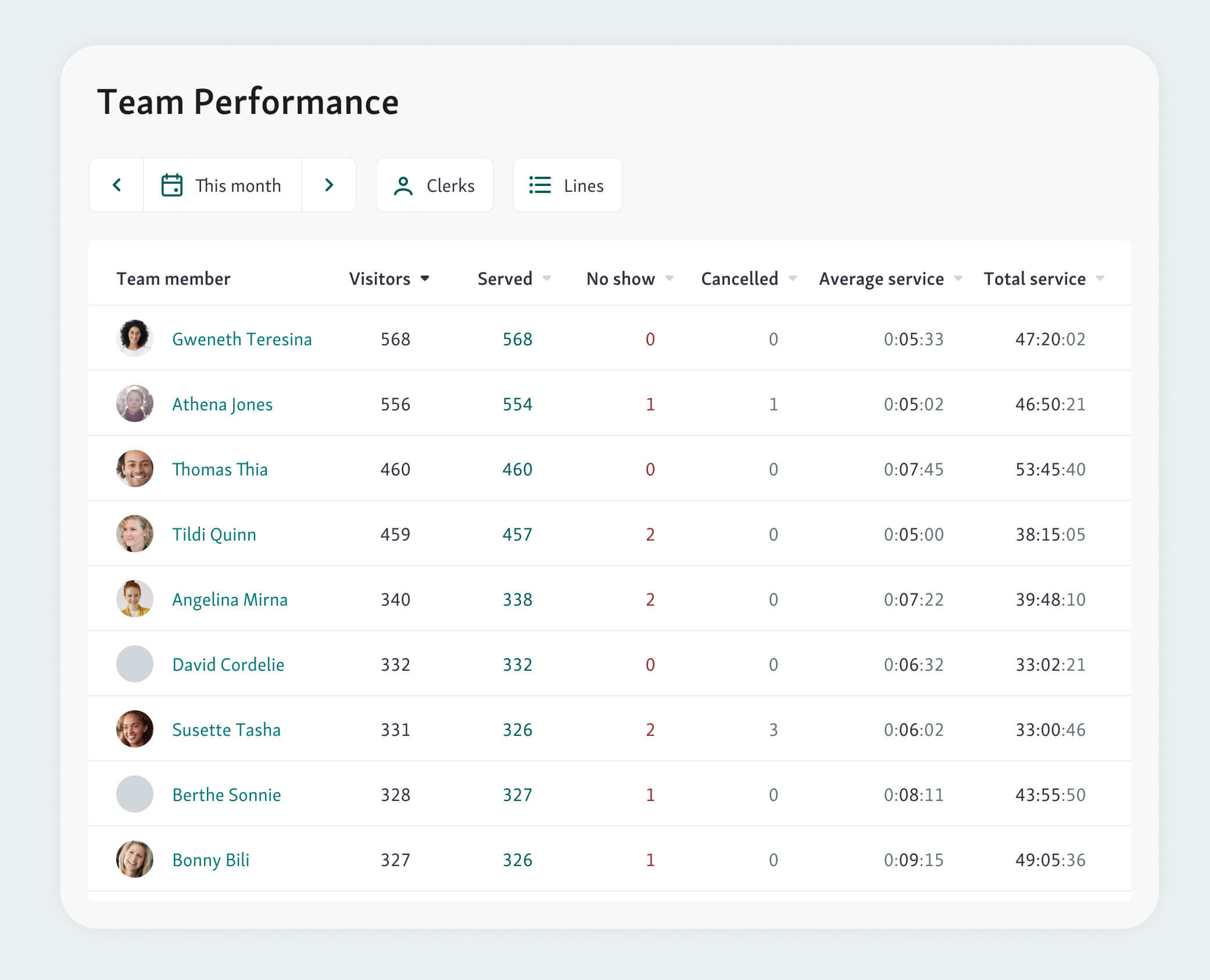 Introducing filtering by clerks. It is now easier than ever to monitor the performance of individual colleagues or specific departments over time.
You can see at a glance the average stats for every team member and have it segmented into different service categories.
Lastly, we know that this info will be valuable to all levels of management. That's why we've decided to make the Team Performance page accessible to all user roles, including the clerks.
We've always believed that everyone should be able to easily assess their own performance. There may be no 'I' in 'team', but there is one in 'Qminder'.
This update may look like a small step, but it's a giant leap forward for Service Intelligence and everyone with a data-driven approach to customer service.
Stay tuned for even more updates coming your way. In the meantime, check out the new Team Performance page and let us know what you think.