A personal
click & collect system
With Qminder, you deliver not only products but shareable customer experiences.
Easy to set up, ready to use in 5 minutes
The zen of click & collect service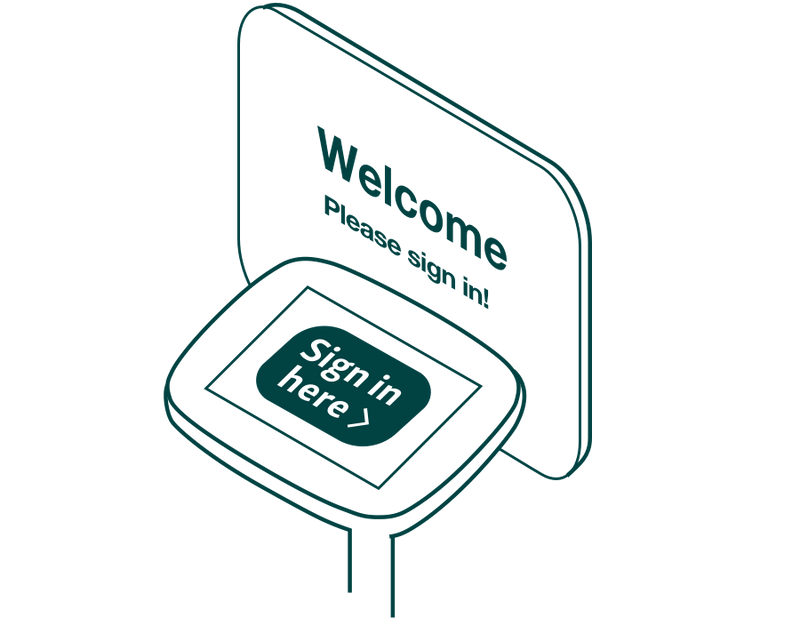 Automate customer queuing
A click-and-collect solution that manages foot traffic for you. Make sure your customers always leave your store with smiles on their faces.
Learn more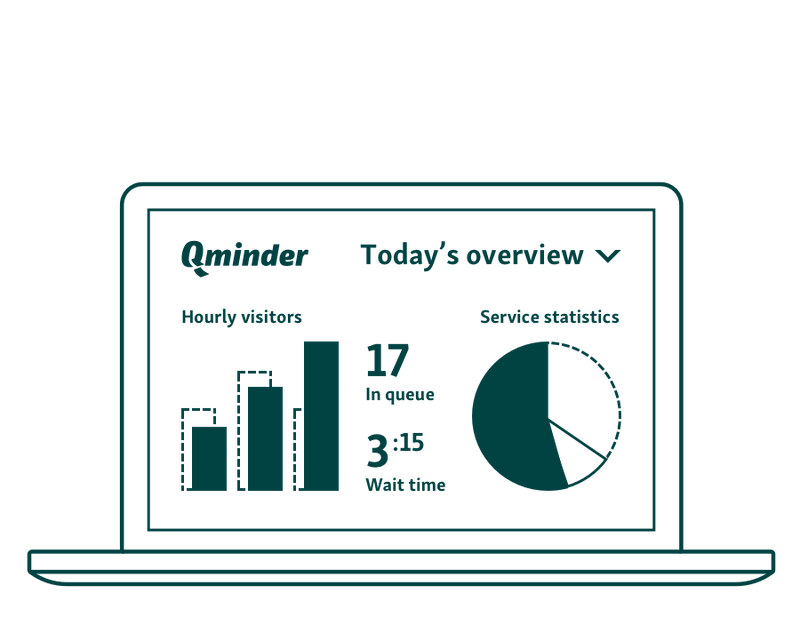 Gather data and feedback
All the tools you need to service your visitors, packed into a multi-channel retail software. Equip yourself with hard data to reach milestones.
Learn more
Your visitors will love it
A click & collect queue management system takes care of the "collect" aspect, making sure the collection visit is simple and pleasant.
An outstanding customer experience
Once your customers find and purchase what they want online, your store needs to deliver a smooth collection experience.

Creating an enjoyable click & collect customer experience ensures that your visitors stay loyal to your brand and recommend it to others.
Reduce actual and perceived waiting times
Keep customers informed about the status of their order
Match your customers with the most appropriate employees
How does it work?
When customers buy online and pick up in store, there is a risk of disorderly lines. Qminder takes care of that, by breaking down the queuing process into three simple steps.
Visitor sign-in
Customers sign in via an iPad, filling out all the necessary information. You can place the queue stand near the entrance or at key points in your store.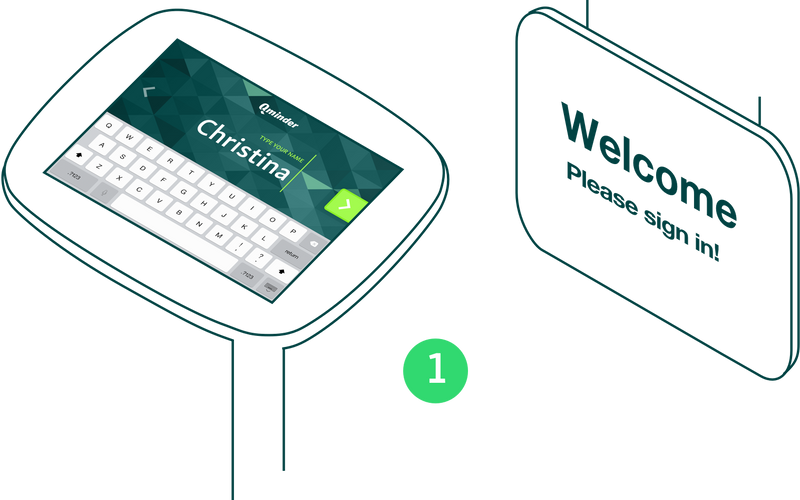 Virtual queue
Once signed in, your customers get free time to browse your store. They can easily check or get notified about their queue status in real time.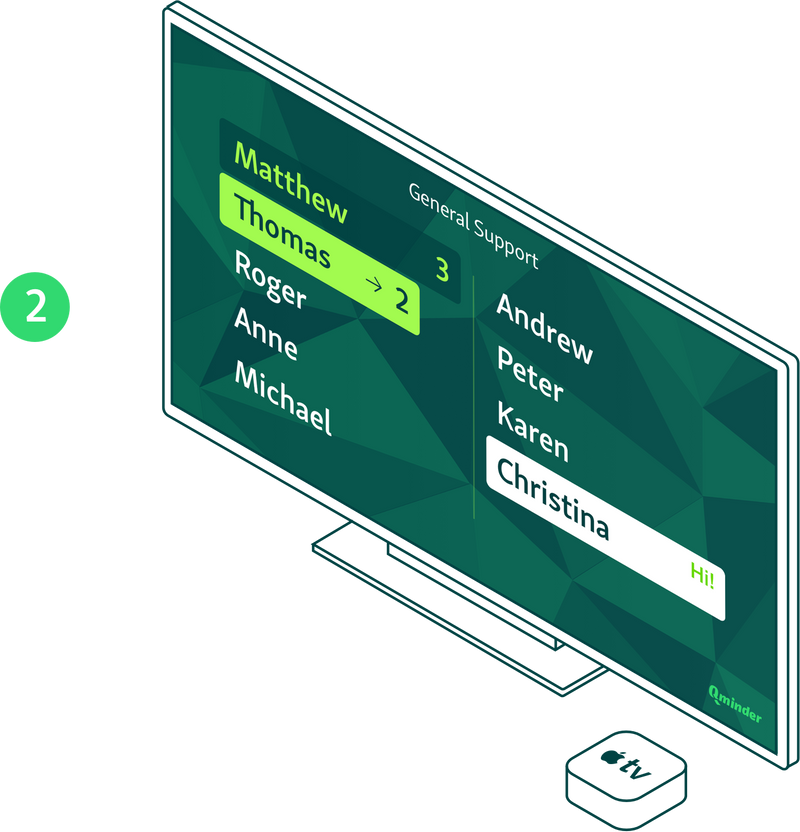 Customer service
Once it's their turn, your customers come to the reception desk. Giving your customers good service means they'll come back for more.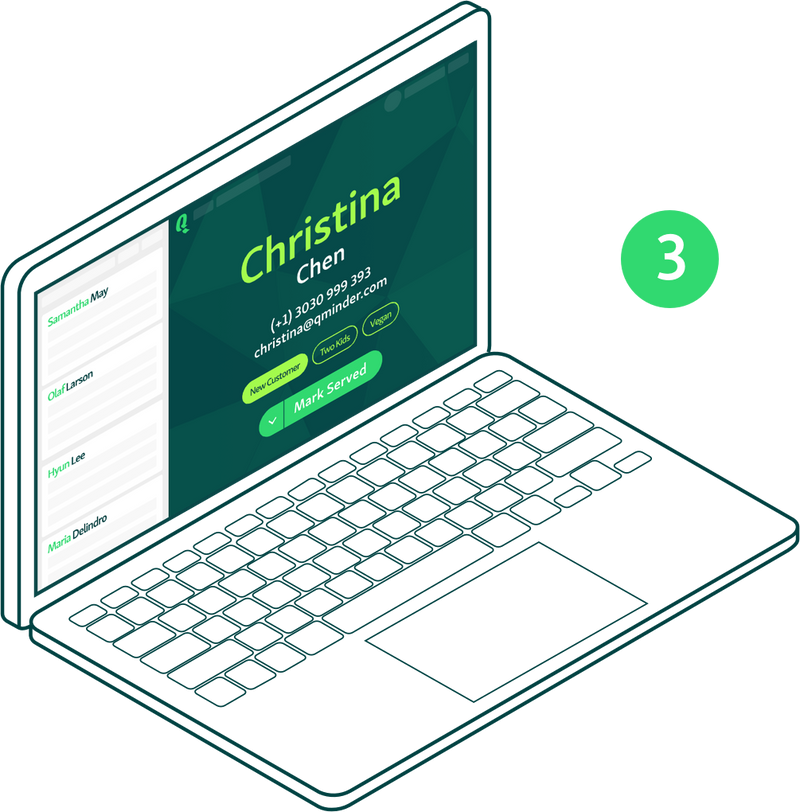 Your business will love it even more
Click & collect pickups are an opportunity to delight visitors with a smooth delivery experience. Drive growth by providing outstanding order fulfillment and delivery options.
Improve staff efficiency
Click & collect queuing system allows your stockroom employees to prepare an order as soon as your customer enters the store and checks in.

Keep employees productive and fulfilled by providing them with accessible data and insights about each customer.
Take the burden off your staff by making collection easy and stress-free
Let your employees engage your customers every step of the way
Help your staff stay informed with timely notifications
Use data insights to drive profitable growth
For retail, less time waiting equals more time shopping. Drive profitable growth through great waiting line experience — while reducing your workload.
Back up your decisions with relevant real-time reports and statistics
Use visitor information to better understand who and why you are servicing
Assess employee efficiency with performance data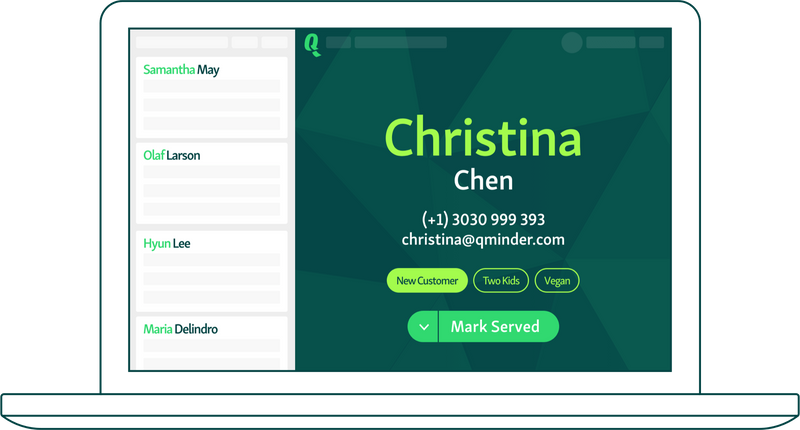 Easy integration
With API integration, you can connect our system to a large number of other databases, greatly expanding both the quantity and quality of your data insights. Use a web-based queue management system to always stay on top of your data game.
Join the ranks of customer service champions
97%
Decrease in customer complaints
Serving millions of people every month
Having over 650,000 driver partners necessitates the need for a smart solution that helps us to ensure the best service at our centres. With Qminder we are able to significantly optimise our driver partner operations.
Qminder is an important part of the day to day process and an amazing tool to analyze traffic and CS rep load. Our waiting times were actually reduced by more than 50%.
Qminder helps us serve our drivers — the cornerstone of the Lyft community — in a human and personal way. Visitors to our Hubs feel welcome and attended to and leave happy, just as they deserve to be.
Our goal is to make five minutes seem like 30 seconds. Qminder helps create that environment.
Simple, straightforward, had the features that we were looking for initially but also, there's no install, and didn't have interference with our system.
After implementing Qminder, the sales representatives' incentive to improve customer service has increased significantly. I find that an additional and remarkable bonus we obtained by choosing Qminder.
Qminder brought transparency and efficiency to our check-in process. With the new performance data, we are meeting key internal metrics and successfully manage staffing at several locations at once.
It's been completely positive, to be honest. Everyone has been really happy with the service. All the staff know how to use it properly. Made everything so much more manageable for us.