An efficient
school queuing system
With Qminder, managing your students becomes as easy as ABC.
Easy to set up, ready to use in 5 minutes
Stress-free education queue management system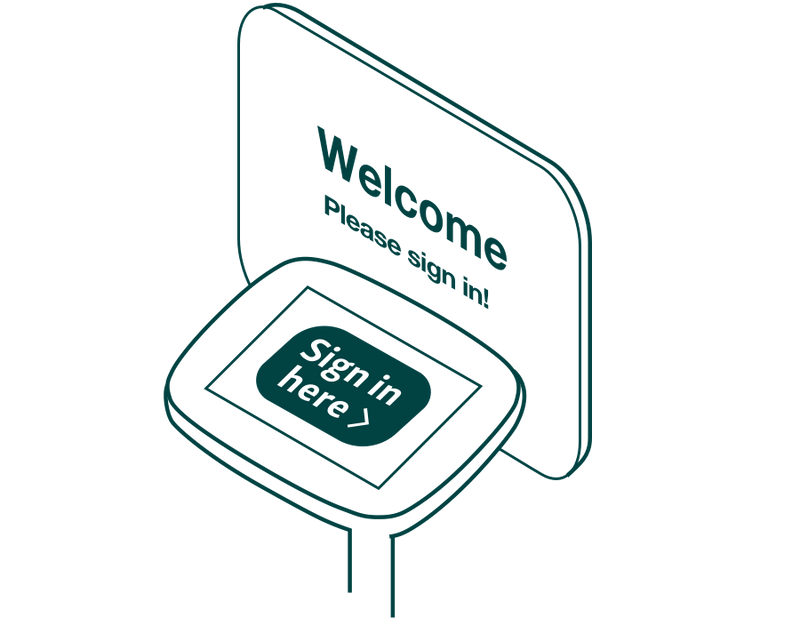 Automate student queuing
Students lack time. Making queues fast and stress-free greatly improves student experience.
Learn more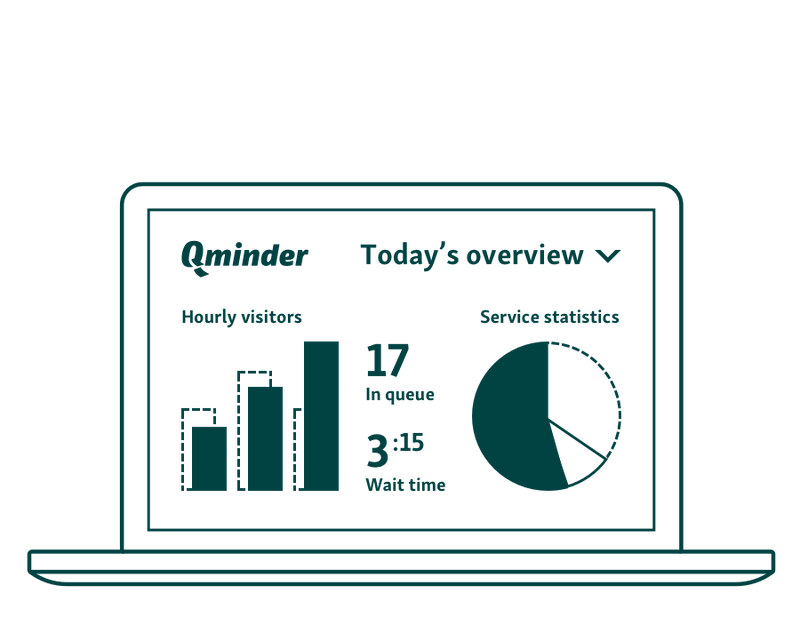 Collect data and feedback
All the tools you need to help your students, packed into an easy-to-use solution. No technical training needed.
Learn more
Your students will love it
Disruptive waiting lines stand in the way of your students' time optimization and their mental health.

Let your students focus on their studies, not on struggling with ineffective student management system software.
How does it work?
When students visit an administrative office, they expect their questions to be answered in a quick, efficient manner. Qminder takes care of that by breaking down the queuing process into three simple steps.
Student sign-in
Students sign in via an iPad, filling out all the necessary information. You can place the queue stand near the entrance to your admission office.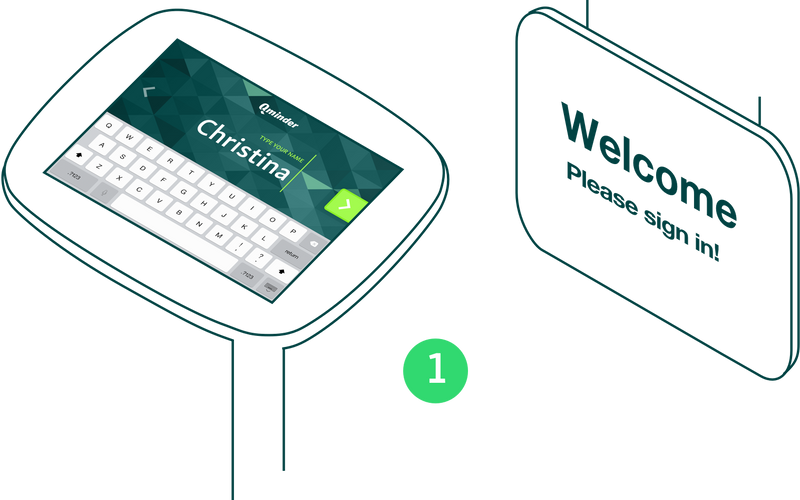 Virtual queue
Once signed in, students need not worry about missing their turn. They can check their queue status on the screen.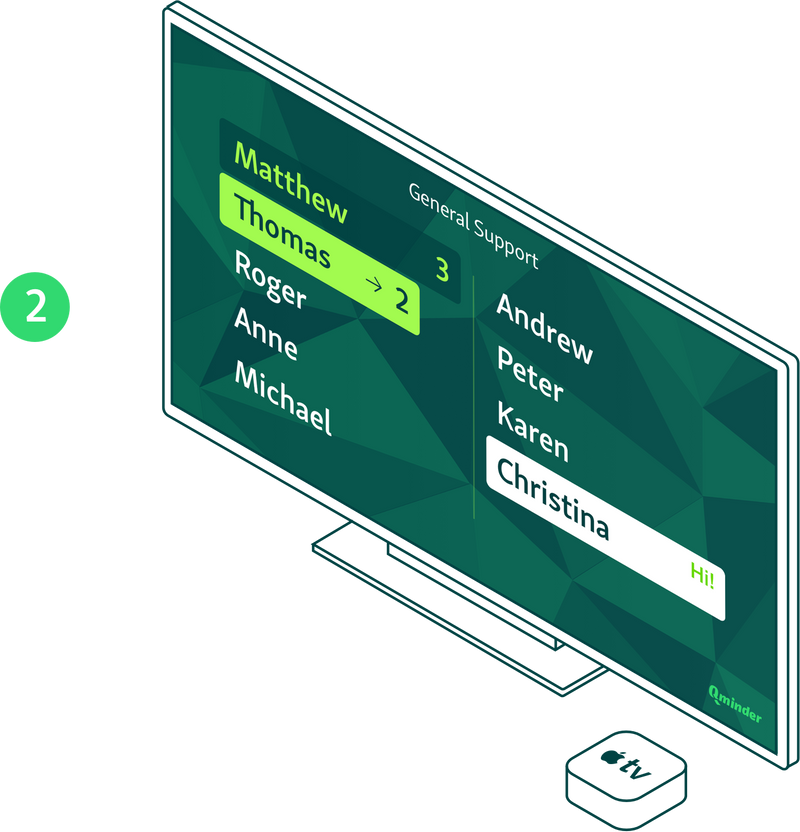 Quick service
When their turn comes, students receive a notification. By reducing wait times, you let students spend more time focusing on their studies.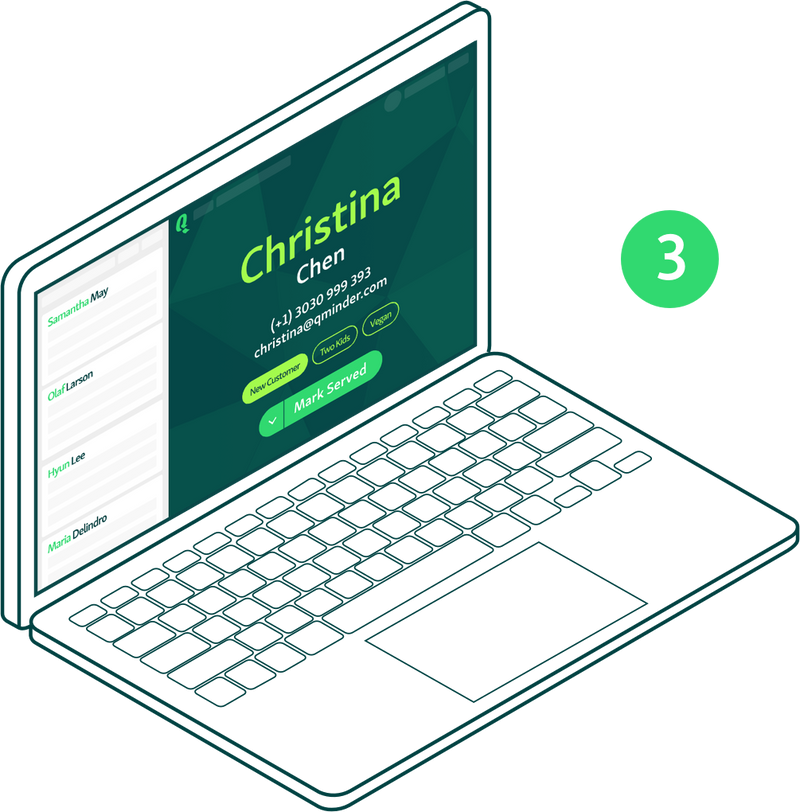 Your staff will love it even more
Students need to visit offices in different departments for registration and other administrative tasks, to inquire about events, exams, payments and schedule. Making this process painless relieves your staff and creates a relaxed atmosphere for everyone.
Take advantage of data
Student queuing systems can scale up to any number of locations, departments, services, agents or students.

By collecting student data and performance statistics, you can boost your service levels and reduce operating costs.
Get to know and improve the performance of the admission office staff.
Guide students to a suitable agent based on their needs.
Gather and save relevant student information for later use.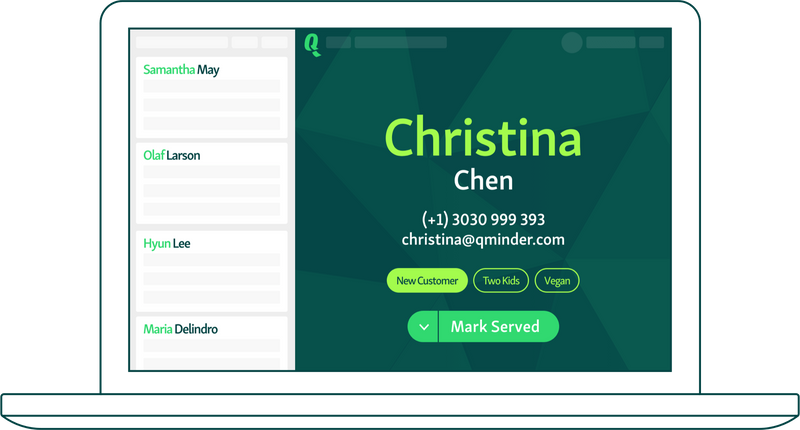 Easy integration
With API integration, you can connect our system to a large number of other databases, greatly expanding both the quantity and quality of your data insights. Use a web-based queue management system to always stay on top of your data game.
Serving millions of people every month
It's been incredibly helpful to have it! We are talking about a huge number of people coming in everyday. Everyone has been really happy with the service.
Compared to last year, when we had two-hour wait times pretty much every day, with Qminder we were able to bring it down to 50%.
Qminder provided us an easy setup with a low cost. We just connected an iPad and Smart TV wirelessly to the Internet and that's it.
The process has been seamless. We really like that we don't have to call tech support every day – it's easy to create new users, change the lines and services.
Simple, straightforward, had the features that we were looking for initially but also, there's no install, and didn't have interference with our system.
Qminder brought transparency and efficiency to our check-in process. With the new performance data, we are meeting key internal metrics and successfully manage staffing at several locations at once.
Qminder allows us to keep a personal touch with our visitors in our small permit center.