A digital queuing system for
veterinary clinics, pet hospitals and animal shelters
Provide better care for your four-legged friends.
Quick setup, intuitive use
Making veterinary visits a breeze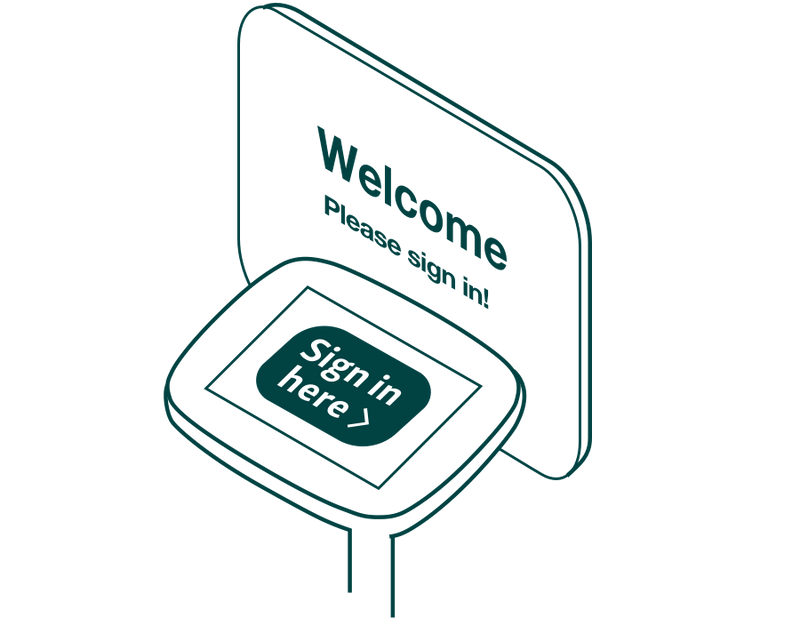 Outstanding patient experience
Make time-consuming visits of pet hospitals for wellness checkups a thing of the past.
Learn more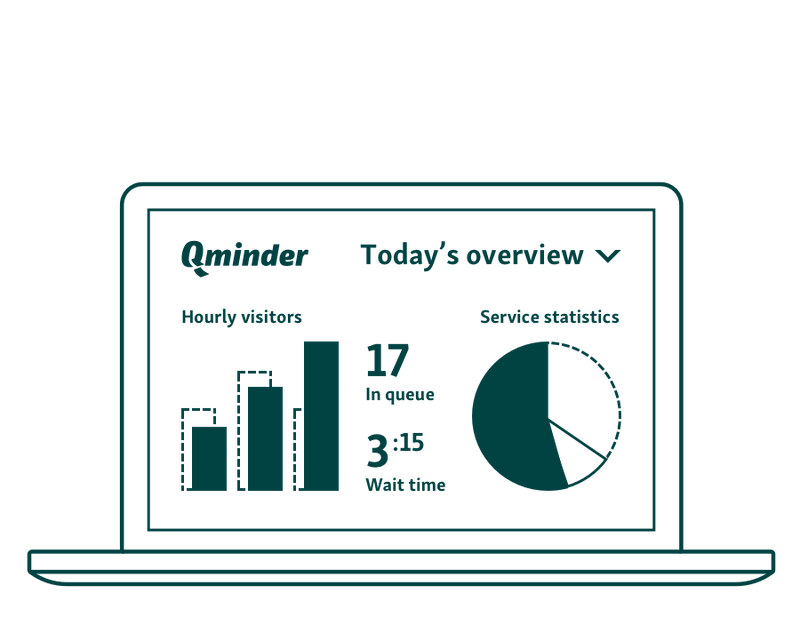 Gather data and feedback
Facilitate personalized veterinary care through using patient data and accessing visit history.
Learn more
Take care of pets in need
Pets are an important part of their people's lives, and their owners expect the best care for them. Be it vaccinations, emergency cases or health checkups, Qminder helps your customers take the frustration out of hospital visits.
How waiting line management works
Qminder boosts the level of service provided at veterinary clinics and pet hospitals, in three simple steps.
Visitor sign-in
Pet owners sign in either via an iPad located at the entrance or with the help of a greeter equipped with a tablet who fills out the visitor's information for them.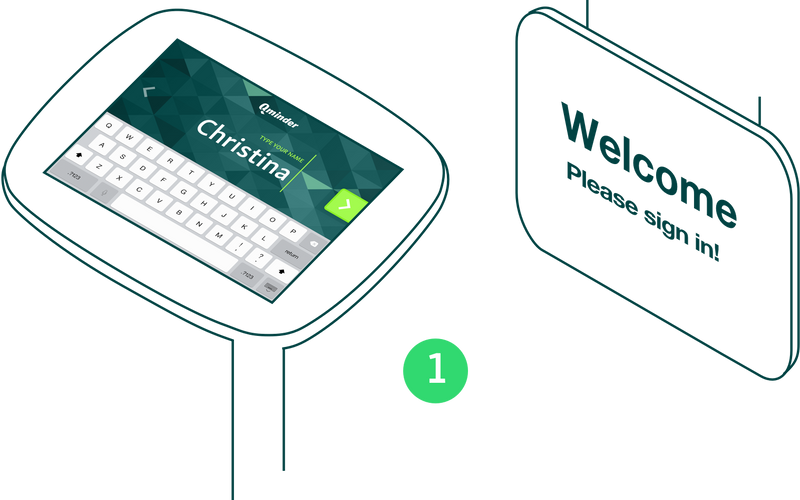 Virtual queue
Once signed in, visitors can receive time updates to get peace of mind. With timely notifications, there is no stress or anxiety about missing their turn.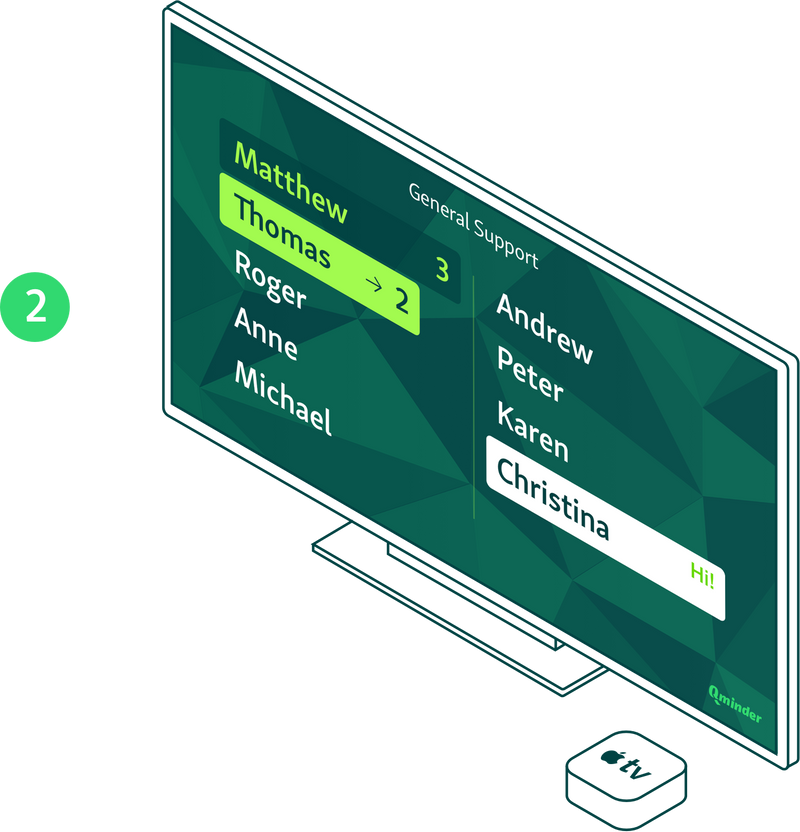 Patient care
As visitors take care of signing in their pets, the staff at your hospital is free to greet them and make sure they are already receiving premium care.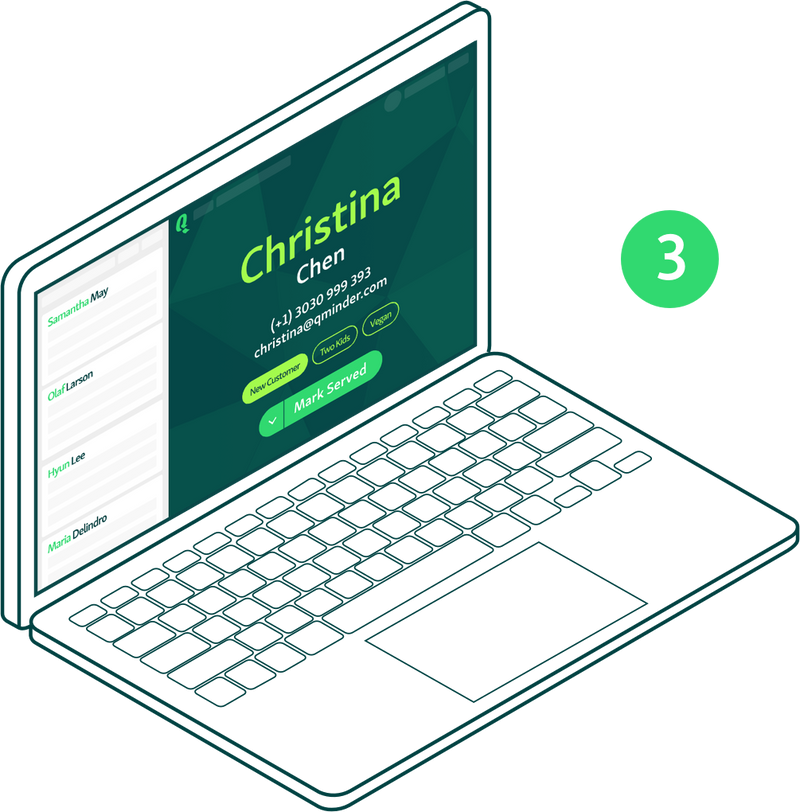 Help your staff help others
Happier pets equals happier clients. Qminder helps hospital staff provide the highest level of animal hospital services, right from the moment a pet owner first steps inside a care facility.
Manage waiting lines with ease
All animals are equal, especially in a digital queue. Easily manage reception, triage, queuing and interaction of your canine companions and feline friends with the Qminder waiting line management system.
Anticipate care needs with rich data
Service alerts to prevent issues
Smart automations that save time
No technical training required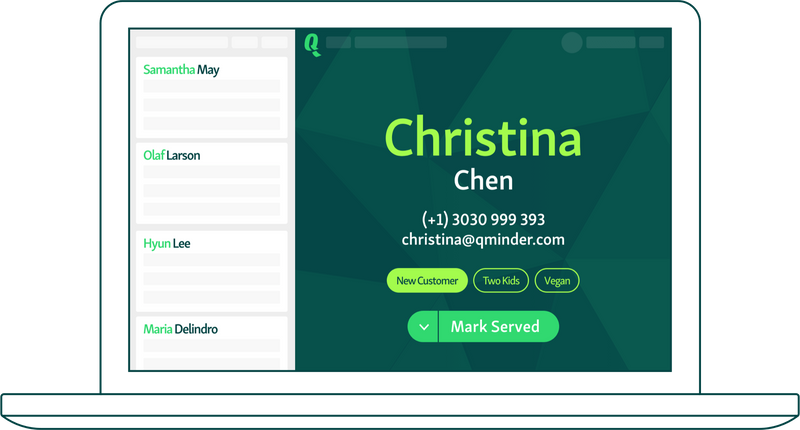 Easy integration
With API integration, you can connect our system to a large number of other databases, greatly expanding both the quantity and quality of your data insights. Use a web-based queue management system to always stay on top of your data game.
Join the ranks of pet care champions
97%
Decrease in patient complaints
Serving millions of people every month
Having over 650,000 driver partners necessitates the need for a smart solution that helps us to ensure the best service at our centres. With Qminder we are able to significantly optimise our driver partner operations.
Qminder is an important part of the day to day process and an amazing tool to analyze traffic and CS rep load. Our waiting times were actually reduced by more than 50%.
Qminder helps us serve our drivers — the cornerstone of the Lyft community — in a human and personal way. Visitors to our Hubs feel welcome and attended to and leave happy, just as they deserve to be.
Our goal is to make five minutes seem like 30 seconds. Qminder helps create that environment.
Qminder has helped us understand our customers better. It is a great tool to gather data and translate it into how we can improve our operations. I don't know how we even managed to survive without Qminder.
Simple, straightforward, had the features that we were looking for initially but also, there's no install, and didn't have interference with our system.
After implementing Qminder, the sales representatives' incentive to improve customer service has increased significantly. I find that an additional and remarkable bonus we obtained by choosing Qminder.
Qminder brought transparency and efficiency to our check-in process. With the new performance data, we are meeting key internal metrics and successfully manage staffing at several locations at once.
It's been completely positive, to be honest. Everyone has been really happy with the service. All the staff know how to use it properly. Made everything so much more manageable for us.