The CEO Guide to Customer Experience
We've all heard this classic phrase: "The customer is always right". However, there are more quotes that similarly illustrate the importance of customer and customer experience to a business.
"Obsess over customers! I can tell you that we have been doing this from the very beginning and it is the only reason that Amazon exists today in any form." Jeff Bezos, CEO of Amazon
"Our whole philosophy is - take most of the money that we would have spent on paid marketing and instead put that into the customer experience." Tony Hsieh, CEO of Zappos
"You've got to start with the customer experience and work backwards to the technology. You can't start with the technology and try to figure out where you're going to sell it." Steve Jobs, CEO of Apple
These quotes belong to the people representing some of the most successful companies in the world. Apple alone became the world's first trillion-dollar company. However, these companies are not only highly valued in terms of money but also because of customers appreciation and loyalty.
From the quotes, we can see how much of importance these CEO's give to the customer experience. In fact, they consider CX the main driver of prosperity to their business.
Outstanding customer experience is what Disney, Apple, Nike, Tesla, Zappos, Amazon and many more successful companies have in common. And the CEOs of these companies state explicitly that the reason for their tremendous success was a well-planned customer experience strategy.
There are many statistics regarding the importance of CX for a company. For example, research shows that businesses that grow their customer retention rates by as little as 5% typically see profit increases ranging from 25% to 95%.
We'll be discussing the key benefits that companies achieve with the help of customer experience and how to have an effective CX strategy.
---
Want to jump straight into action? With a free 14-day trial of the Qminder queue management system, you can start improving customer experience right away — starting from your queues.
Start Providing Amazing CX
Why Is Customer Experience Important?
Let us explore the reasons why CX is important and why it remains a main priority to the most successful companies.
1. Reducing the Costs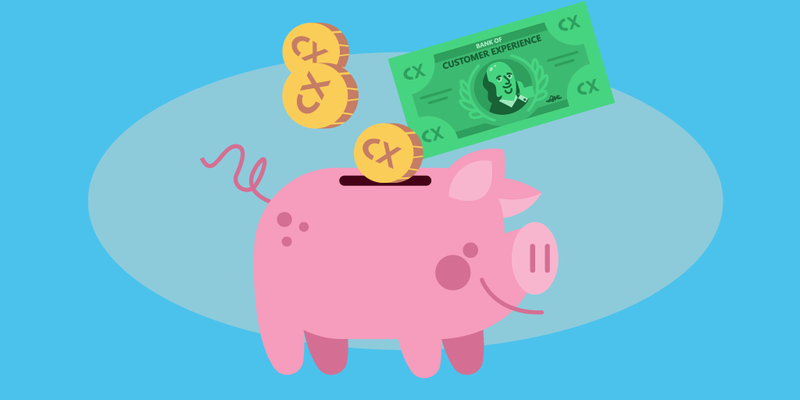 With CX, you get the best of both worlds — not only does it increase your profits but also minimizes your costs!
Using tools like customer journey maps has proven to lower the cost of service 15-20%. Such tools are utilized very frequently by companies that understand the true value of customer experience.
By mapping the customer journey, businesses have a clear understanding of every touchpoint that the customer goes through. Analyzing the customer interaction from the very beginning till the end helps identify the root problems and the defects in your company which will result in reduced costs.
If you are interested in Customer Journey Mapping and how to create one, don't miss out our blog post about it.
2. Customer Experience Impacts Reputation
Around 45% of the customers indicated that they share their bad experience with a business online. Now, what makes this statistics scarier? 88% of customers have the same trust in online reviews as in personal recommendations.
However, if 88% of customers can be influenced to such an extent, that means that positive experience will motivate them to start interacting with your business. The more clients experience positive customer experience with you the better reputation your company will have.
Americans mention a good experience with a company to an average of 9 people. CX serves as a perfect tool to increase your reputation. The big companies like Apple, Amazon, Tesla, etc. realize its importance, which is why they do everything possible to enhance the customer experience.
3. Great Customer Experience Increases Loyalty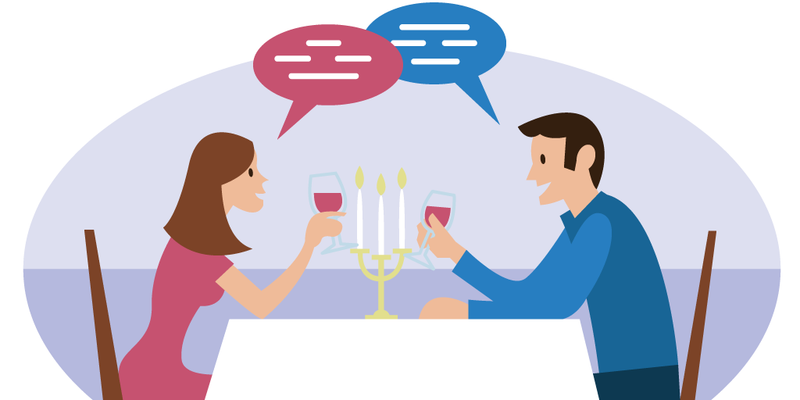 By providing pleasurable CX, not only do you motivate your customers to improve your brand reputation but also converts them into your loyal customers.
And which companies experience a cult-like loyalty? On the list, you will see Apple, Amazon, Starbucks and etc. Do you think that the fact that those are also the companies with one of the best customer experience strategies is just a coincidence?
No. Truth be told, customer experience is the main reason why the companies have such devoted customers.
You might be wondering how to increase your company's customer loyalty. In the digital age, this task can be actually achieved more easily. Take a look at how to master customer loyalty in the digital age.
How to Create a Customer Experience Strategy?
Many businesses overlook the CX strategy. However, for customer experience to be as effective as possible, perfect planning and accurate strategy are necessary. Let's start with the first step to creating customer experience strategy.
1. Understand Who Your Customers Are
This part is the core of CX strategy. You cannot start creating a product or a service if you don't know for whom you are creating it. Same goes for customer experience strategy.
Start identifying your buyer persona. Who is this person? What are their demographics, hobbies, motivations, and interests? What problems does he/she experience and how can you help solve these problems?
Answering these questions will help you to identify your customer's profile. But for making things more accurate, there are some tools that you can use.
Online tools like Google AdWords, Facebook Pixel, Google Analytics and etc. help you to identify your customer's demographics, purchase behavior as well as interests.
However, what happens when you are an owner of a physical store? There is a solution! Tools like Qminder provide insights for physical locations such as the demographics of the customers, the most inquired service, the most frequent times of visit and etc.
This facilitates your task of identifying the buyer persona and makes the whole process more accurate.
2. Engage Your Customer
Who is the best person to give you feedback on CX if not customer? Today, in the age of social media domination, engaging with your customer is easier than ever.
Be attentive to the reviews and feedbacks your clients leave. Use those as stepping stones for the best possible customer experience that you can provide.
Take notes on the factors that your customers find helpful and pleasant when they interact with your company and try to improve. Same goes for the drawbacks that customers mention about you. It is important to listen to your customers as it helps you to improve.
3. Create Service Design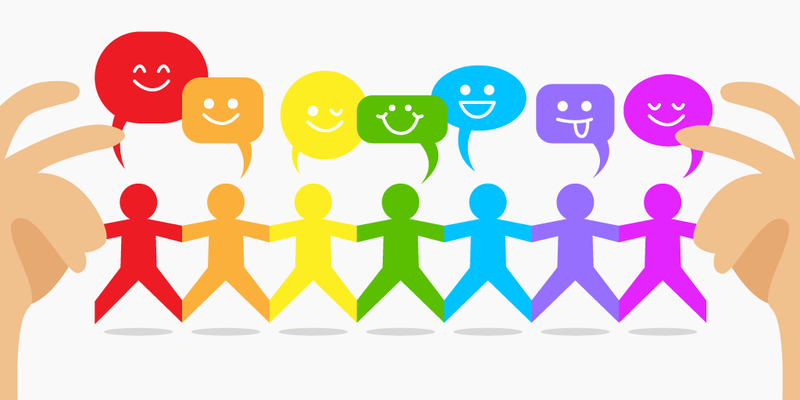 Service design helps companies understand the whole process that a customer goes through when interacting with them.
Service Design helps businesses in being customer centric. Seeing the feelings, perceptions, processes of your customers helps you in identifying the gaps in your service. You can find a more extensive guide on service design in our blog.
4. Don't Forget Your Employees
Customers are not the only source of feedback when it comes to CX strategies. Remember that people who experience your business every day are your employees.
Make sure that you ask for feedback for them as well. This way you will motivate your workers by showing how important their input in the company really and at the same time gain extra feedback regarding your business.
5. Constant Optimization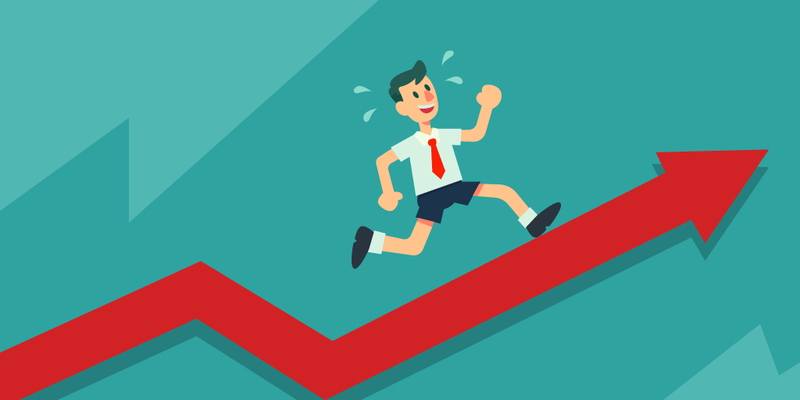 A CX strategy will need revision and improvement from time to time. This is caused by many factors but the most important ones are the rapid change in innovation and the shift in your customer's preferences.
By keeping an eye on innovations and inquiring for constant feedback from your customers you will make sure that you are up to date with recent trends and don't lag behind your competitors.
Bonus Insight: CX the Adobe Way
According to Adobe, "Experience is the great differentiator, it separates market leaders from everyone else".
This multinational computer software understands the real value of customer experience. Adobe even made its biggest summit in London and introduced new trends in CX. Adobe CEO Shantanu Narayen said, "Customer experience is all or nothing, protecting the status quo is no longer an option".
Company started providing a tool called Adobe Experience Cloud that helps businesses to deliver engaging experiences to its customers. Adobe Experience Cloud is all about personalization and consistency.
---
You have seen by the example of the most successful companies CEO's how important it is to have customer experience strategy for a company.
Follow the above mentioned steps and make customer satisfaction your main business strategy to achieve loyalty and appreciation from your clients just like Apple, Tesla, Starbucks and many more do.
Start Providing Amazing CX