7 Easy Tips to Make Customers Fall in Love With Waiting Rooms
When we think about a feel-good ambiance, waiting rooms are the last thing that comes to our mind. Remember the last time you were in a waiting room?
The uncomfortable chairs, noisy environment, waiting line that does not seem to end. This is every customer's nightmare and sadly this nightmare does come true many times.
But waiting rooms should not always be connected to negative emotions and bad experiences. In fact, we have 7 simple tips that you can use right now and watch how your customers will be waiting for their turn silently and with a smile on their face.
To make things easier customer experience pyramid will serve as us a perfect reference. It says that CX should be:
Useful – meeting the need of your customer while delivering the value.
Easy – simplifying the process of interacting with your business for a customer.
Fun – providing enjoyable experiences that will evoke positive emotions.
We will not go into further details of the pyramid, but the tips will be based on it. So not to keep you waiting more let us show you how to make waiting rooms enjoyable for customers. Yes, it might seem something like a Sci-Fi genre, but it actually is not!
Make It Useful With…
1. Furniture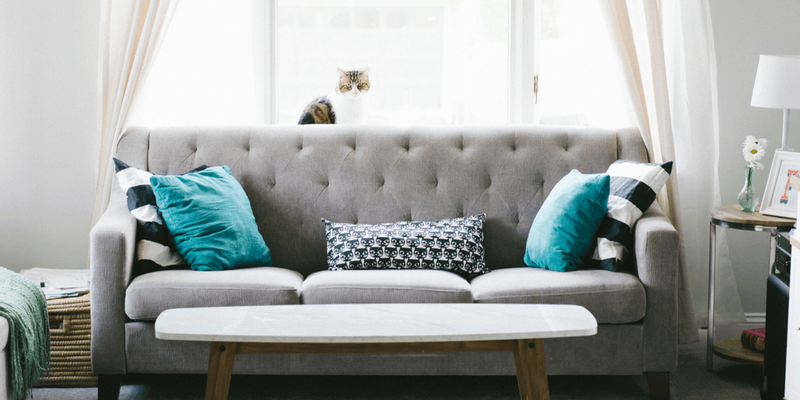 Old is not always gold. It is time to update your awkward and worn out furniture. A research reports that patients spend on average around two hours in the waiting rooms. That is why your furniture is the first and most important thing that contributes to creating a pleasant waiting experience.
The waiting area is full of anxiety. Your clients want to get over with the visit and return to their everyday tasks. Creating a positive environment with warm toned and soft seated furniture will ease the anxiety feeling. Seats with arms and comfortable seat-backs are also important for your visitors to relax while maintaining correct posture.
Take into consideration that your customer perceives your service according to the attractiveness of your facility's physical environment. Therefore, you should not save up money when considering the furniture.
Plan seating and spacing well when designing the waiting area as they are crucial parts of it. Remember that in some cases people come with their family members or friends and prefer areas where they can sit together, but also keep in mind that some of your clients appreciate privacy and would like single seats.
2. Space
When your customers wait they sacrifice their time from other activities. Most of the times these activities relate to their work. The trick to not make your customers think they lose their time while waiting for your services is… not to lose their time!
Investing in several portable computers, which your clients can use for sending out emails, searching for news and other relevant activities to catch up with their work will instantly make the waiting time more productive for them. This will also position you as a business that understands the needs of its customers and does everything possible for providing the solutions.
When we are talking about space, there is one that keeps us always on our toes. And you definitely don't want your customers distressed about it when they are waiting. Yes, we are talking about the notorious parking space.
The research found that drivers waste 8 to 9 minutes searching for either off-street or on-street parking. Eliminate this waste and lift off the heavy burden from the shoulders of your customer by providing a free parking.
Make It Easy With…
3. A Greeter
What happens when a customer walks in for the first time in the company's office? There might be a feeling of confusion, especially if the office is full of other clients.
Where should I register? Where should I sit? Are these people also waiting? Should I approach the service representatives or they will call me themselves? So many questions might be going in the head of the customer and apart from losing time while thinking about those questions, it is also uncomfortable and awkward for them.
Make your patients feel important and valued by assigning a greeter in the waiting room. A professional greeter that will welcome them, help them register, guide them where to sit and clarify the whole visit process. It will save your customer a lot of time, feel more appreciated and avoid the tense feeling of uncertainty.
4. Expectations
Humans are curious, and this curiosity tends to increase exponentially when it comes to the waiting time. We want to know how many people are in front of us and how soon can we be served. Using Qminder TV you can display the names of your customers in a clear and informative style.
Informing your clients about how many people are in line will leave them free from the anxiety of guessing this number and constantly asking service representatives when will their turn be.
One more thing that Qminder TV provides is an information regarding where the client should go. Your client might know that it is their turn, but often they need to ask for further clarifications regarding the directions. Qminder TV shows your customer which service representative they should approach which, in its turn, saves your customer the time.
Make It Fun With…
5. Technology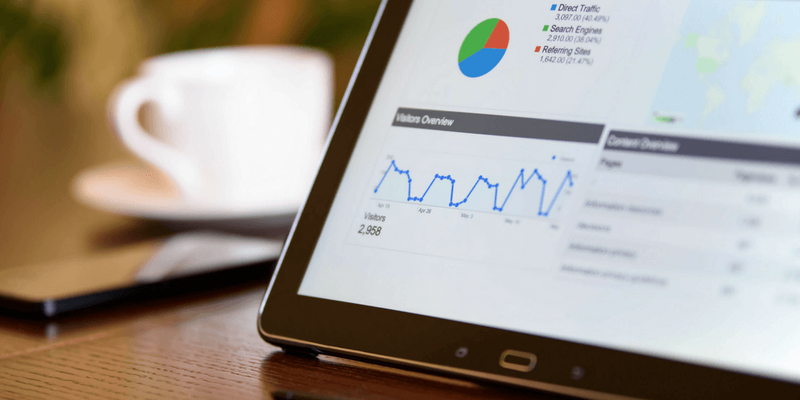 Most of your customers today have smartphones, meaning that internet will definitely be on the top of their demands when it comes to waiting. Make the internet easily available to your customer so they can entertain themselves while waiting.
However, today providing Wi-Fi is not considered as an added value, furthermore, the vast majority of your customers expect you to have it. If you want to impress your clients, have charger boxes with a variety of chargers for different devices available to them. Yes, power outlets are good but don't expect your clients to carry chargers with them. Stand out to your visitors with the more innovative approach.
6. Refreshments
Make your customers feel little more appreciated by offering some refreshments. You don't need to go too far with it such as providing complex barista services. Simple coffee or tea in the winter or a cold water in the summer will do its job. Such small things yield big appreciation from your clients so make sure you have refreshments readily available to them.
7. Enjoyable Atmosphere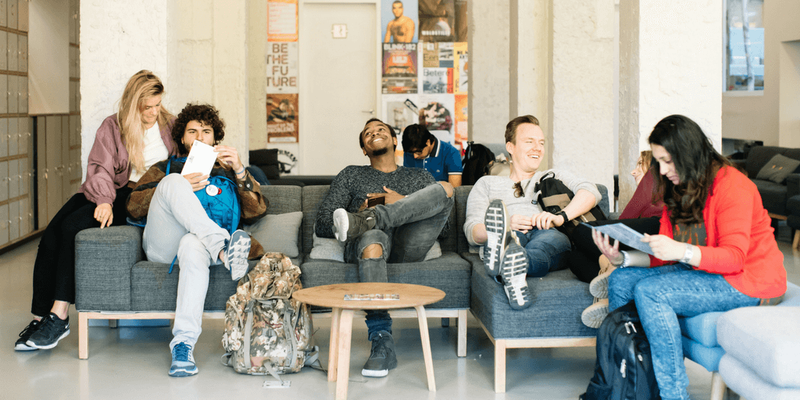 Make the waiting process not to seem like waiting at all. Display interesting paintings from the local talents to distract your customers and let them enjoy some fine art. And since we are talking about art, do not forget to carefully choose a relaxing tune as research reports, 88% of respondents found music elevating their mood.
If you want to really stand out, you can take BC Children's Hospital as an example. For entertaining purposes hospital employed virtual reality aquarium so that the children could enjoy and interact with different marine creatures. Such innovations will work in your favor and make your service a favorite one for your customer!
---
There you go, now you have a perfect picture of how a pleasant waiting room should look like. Keep in mind that it's better to start small by providing refreshments, employing greeters or having a comfortable furniture and later you can advance into the virtual and interactive atmosphere.
The most important part here is to show your client's how much you value them and care about their coziness.