How to Reduce Hospital Wait Times
How much time do you spend waiting in a hospital?
A 2015 Harvard Medical School study found that, on average, people spend 121 minutes for every visit to the doctor. Of those 121 minutes, 64 minutes are spent waiting for care or filling out forms.
And as we all know, time is money. So how much money is being lost?
The same researchers came up with this startling statistics — it costs patients $43 in lost time for every medical visit. That's a third more than the average cost of the care itself, which is about $32.
Long story short, the system is broken.
What should hospitals do, then? How to reduce patient wait times and become more efficient?
Let's find out together.
Say Goodbye to Appointments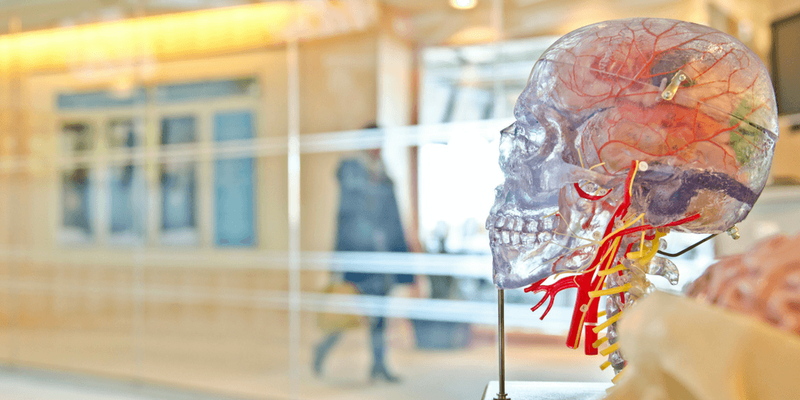 Contrary to what you may think, appointments do nothing to reduce hospital wait time.
They cause confusion, waste time, and make for poor customer experience. Let's browse through the main shortcomings of using appointments as a queuing system for hospitals:
Late Arrivals
Patients rarely show up on time for their appointment. One in thirteen patients arrive late — and this means that the appointment of every following patient is pushed back.
Not so bad when there are only five patients, but what happens when there are 20 of them?
Unpredictable Length of Visit
Most doctors schedule a 15-20 minute block for each appointment. CDC's 2010 National Ambulatory Medical Care Survey found that 48% of appointments take longer than that.
No-Shows
It's not just patients who are responsible for no-shows. Poor customer experience is a major reason why patients don't show up. In a recent study about patient no-shows, 44% of the participants cited lack of respect in healthcare.
That being said, is there a good alternative to appointments?
Yes, and it's not something radically new. We're talking about walk-ins, of course.
While you probably associate random walk-ins with chaos waiting to happen, they actually help with improving hospital experience. You only need to learn how to properly manage them.
Invest in EHR and Gather Data in Advance
One of the reasons for long hospital wait time is the amount of paperwork patients are expected to fill. By investing in a centralized Electronic Health Record (EHR) system, a lot of this paperwork can be avoided entirely.
What is EHR?
Let's hear it directly from the U.S. Centers for Medicare & Medicaid Services:
An Electronic Health Record (EHR) is an electronic version of a patient's medical history, that is maintained by the provider over time. It may include all of the key administrative clinical data relevant to that person's care under a particular provider, such as demographics, progress notes, problems, medications, vital signs, past medical history, immunizations, laboratory data and radiology reports. The EHR automates access to information and has the potential to streamline the clinician's workflow.
While this excludes first-time walk-ins, every returning patient is saved a lot of bureaucratic trouble — and, more importantly, time.
As a bonus, storing this sensitive information in a centralized database allows for more security than physical data storage.
Hire Good Support Staff
In his opinion piece on the state of healthcare, Bruce Y. Lee, Associate Professor at Johns Hopkins Bloombers School of Public Health, calls into attention how much time is wasted on medical paperwork.
Lee quotes a study that found that for every hour physicians spend attending to patients, they spend almost twice as much on paperwork. Lee adds that if medical school admissions essays are to reflect reality, aspiring doctors should talk about "why I really want to do paperwork when I grow up."
The problem is clear: Hospitals deal with a large volume of patient data, which causes logistical problems when running a hospital. The amounth of manual paper work and also lack of digital tools are one of the main reasons behind high turnover rate among medical staff.
The solution is simple — get good support staff and empower them with digital tools. The less time doctors and medical receptionists spend on chores, the more time they have for their actual job.
Managing queues is not about making people stand in line, it's about delegating each task to the right person.
Ask What's Wrong
We're not being controversial when we say that people want to spend less time in a hospital queue.
The time spent in queues is seen as time being wasted. Patients want their doctors to attend to them properly, and then go home happy with the entire experience.
The problem is, hospital experience is a complex mechanism. One small mistake, and everything goes wrong.
Patients are part of the healthcare process too. Asking for their opinion may offer you a new perspective on ways to improve the hospital.
Here are some questions you can ask:
Once in a hospital, do you know where to go and who to see?
Is it easy to register and add yourself to the queue?
Is it clear how long you need to wait? Is the predicted wait time accurate?
Is the waiting area clean? Is the support staff helpful?
Are you satisfied with your treatment?
Each question is about a different stage in the process.
Be ready that not all patients will be willing to discuss at length their hospital experience. In this case, you can ask them to simply rate the quality of your care.
Allow Self-Registration for Queue Automation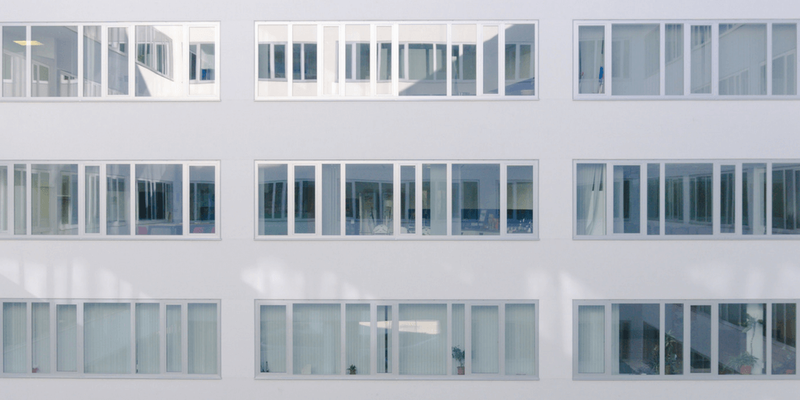 Many of the biggest technological leaps have been in the healthcare industry. Which makes it that more baffling to see manual sign-in sheets in a hospital waiting area.
Here are a few reasons why self-registration is better than sign-in sheets:
Saves time — hospital staff don't have to waste time deciphering handwriting.
Collects data — the data required for insightful analytics is collected and stored automatically.
Provides security — a digital database is more safe for patient's confidential information.
Sign-in sheets were a necessity for hospitals — once upon a time. It's time to retire them in favor of superior self-registration.
Invest in a Pleasant Waiting Experience
Your every patient is going to spend time in the reception area. Your goal is to make this time feel as short as possible by improving waiting experience.
Most importantly, the support staff in the waiting area should attend to customers. Nothing kills hospital experience more than a receptionist who, instead of listening to a patient, answers phone calls.
This is a fundamental customer service concept in any business, but for some reason, hospitals have a long way to go.
Start thinking of your patients as of your customers. Courteous and helpful staff can make everyone feel welcome and greatly reduce actual and perceived wait times.
Qminder Reduces Both Actual and Perceived Wait Time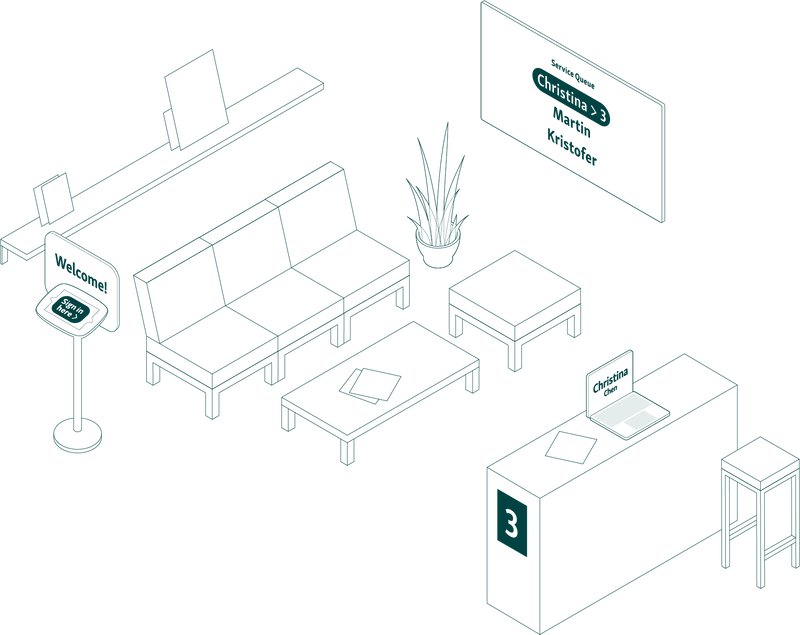 So far, we've covered a number of ways to reduce patient wait times. But how to keep everything in mind?
The solution you're looking for is a queue management system like Qminder. It combines all of the abovementioned features and rolls them into one simple package.
With Qminder, you can set up a simple, two-step queue system:
Patients use a simple iPad to register and add themselves to the queue.
A TV screen displays exactly where each patient is in the queue.
By providing accurate information about the placement of every patient in a queue, Qminder reduces perceived wait times. At the same time, Qminder's streamlined registration process reduces actual wait time through queue automation.
At the risk of sounding cheesy, you can't say "healthcare" without saying "care". A proper queue management system shows not only your willingness to innovate but also respect for your patients.
Try out a 14-day free trial of Qminder and be on your way to providing great hospital experience.