A smart queuing system
for ride-sharing companies
Give the steering wheel to drivers
Easy to set up, ready to use in 5 minutes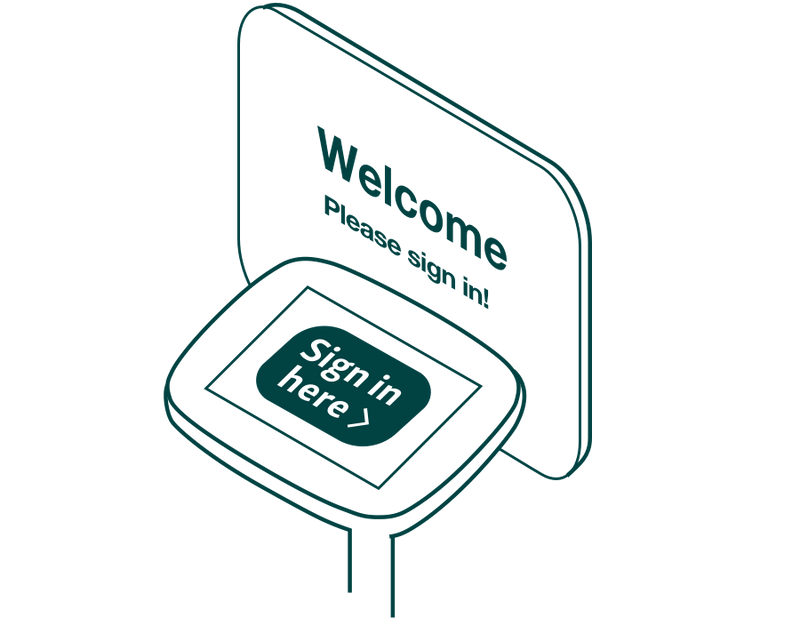 Make drivers feel welcome
By removing long, confusing lines at registration offices, you can review more applicants per day.
Learn more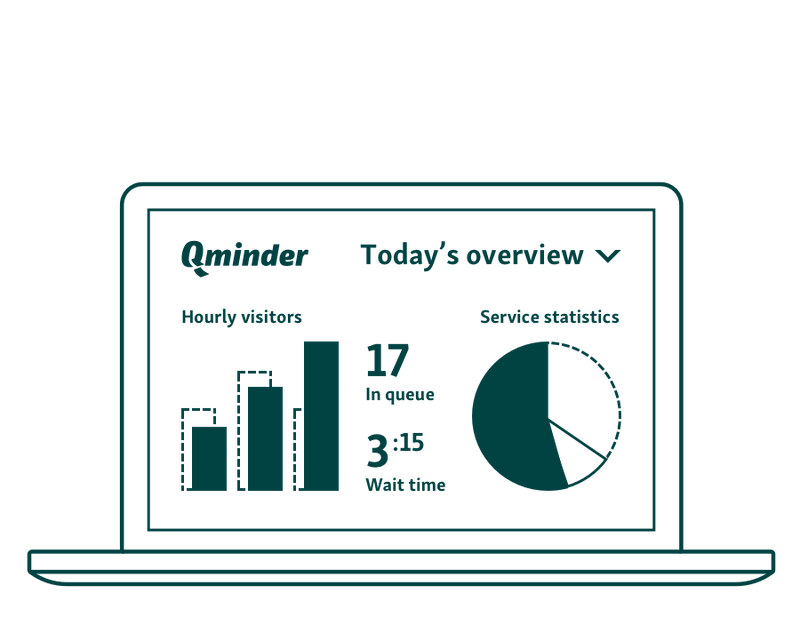 Gather valuable data
An easy-to-use tool that collects essential driver information and helps reduce the time needed to register and onboard an applicant.
Learn more
A queuing system that breaks the speed of sound
As the ride-sharing industry grows in leaps and bounds, so too does the number of drivers wishing to partner up with providers of transportation services. This inevitably creates bottlenecks during the registration and vehicle onboarding stages.

When it comes to speedy onboarding of prospective drivers, Qminder puts the pedal to the metal.
How does it work?
Typically, drivers applying to work for a ride-sharing company need to go through time-consuming queuing, making it feel like an extra vetting process. Qminder transforms driver queues into a simple, non-intrusive experience.
Quick sign-in
Applicants sign in via an iPad, filling out all the necessary information. The queue stands that are placed near the entrance make the sign-in process more convenient.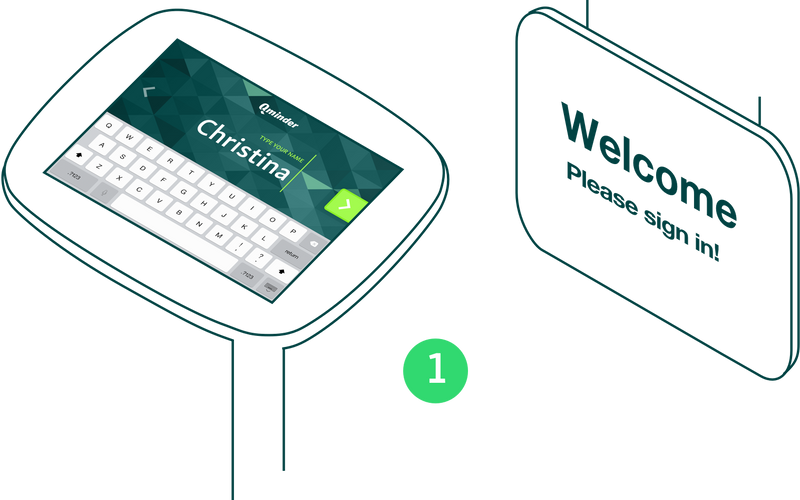 Virtual queue
Once signed in, the applicants do not have to worry about missing their turn. They can check their queue status on the screen.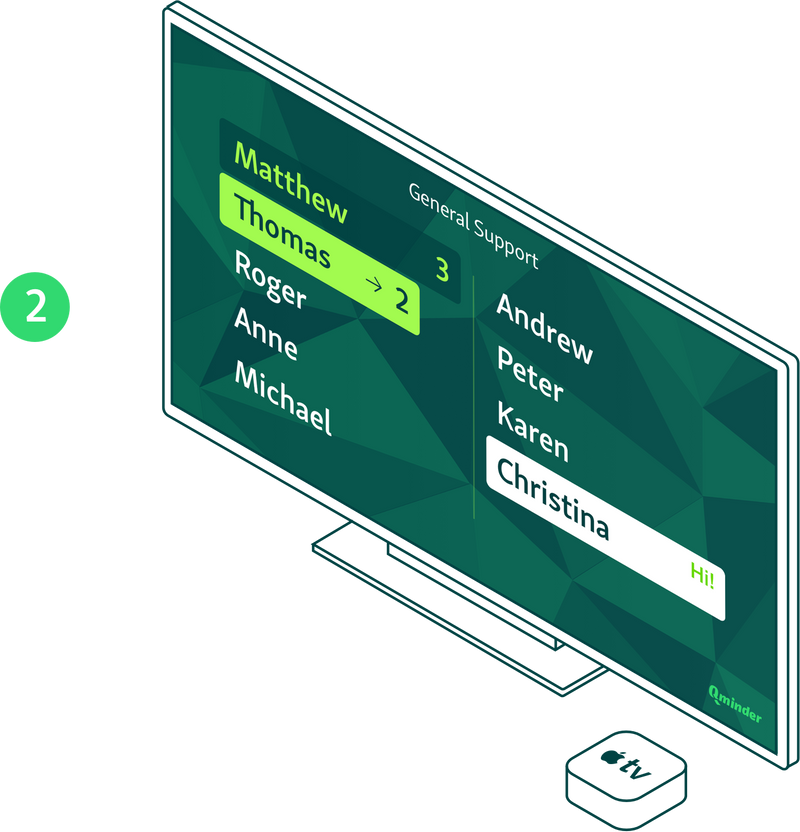 Fast onboarding
When it's their turn, a driver candidate receives a notification indicating which reception desk to go to. The data gathered upon sign-in makes onboarding smooth and painless.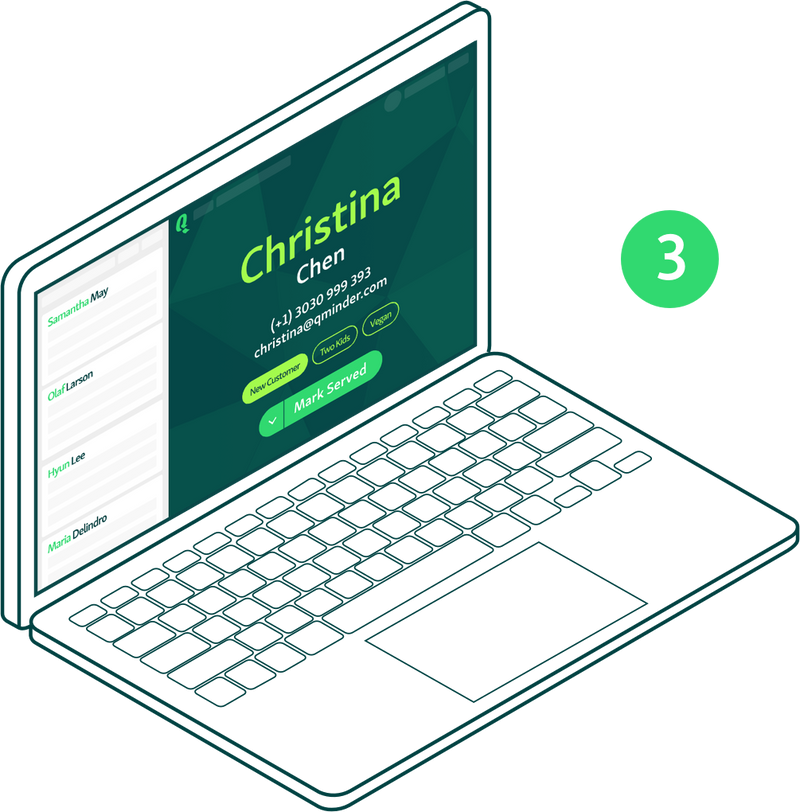 Managing heavy traffic, on- and off-road
Drivers are not the only ones who suffer from slow onboarding processes. The people working at reception need a system that would take away the pain of dealing with long lines of candidates every day.

If the Qminder queuing system were a car, it would get a speeding ticket.
All the data you might need
By gathering essential personal information in advance, Qminder helps to significantly reduce the time needed to register and onboard a prospective driver.
Get in-depth data on driver applicants.
Use the data you gather to boost the onboarding.
Provide sign-in support in multiple languages.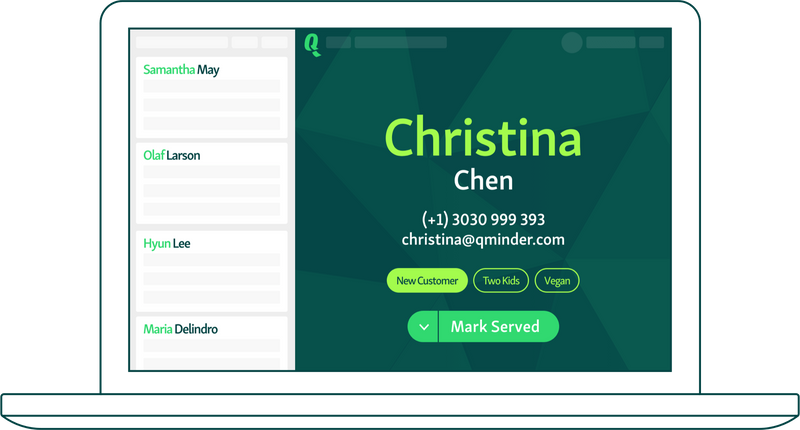 Easy integration
With API integration, you can connect our system to a large number of other databases, greatly expanding both the quantity and quality of your data insights. Use a web-based queue management system to always stay on top of your data game.
Serving millions of people every month
Having over 650,000 driver partners necessitates the need for a smart solution that helps us to ensure the best service at our centres. With Qminder we are able to significantly optimise our driver partner operations.
Qminder is an important part of the day to day process and an amazing tool to analyze traffic and CS rep load. Our waiting times were actually reduced by more than 50%.
Qminder helps us serve our drivers — the cornerstone of the Lyft community — in a human and personal way. Visitors to our Hubs feel welcome and attended to and leave happy, just as they deserve to be.
Our goal is to make five minutes seem like 30 seconds. Qminder helps create that environment.
Qminder has helped us understand our customers better. It is a great tool to gather data and translate it into how we can improve our operations. I don't know how we even managed to survive without Qminder.
Simple, straightforward, had the features that we were looking for initially but also, there's no install, and didn't have interference with our system.
After implementing Qminder, the sales representatives' incentive to improve customer service has increased significantly. I find that an additional and remarkable bonus we obtained by choosing Qminder.
Qminder brought transparency and efficiency to our check-in process. With the new performance data, we are meeting key internal metrics and successfully manage staffing at several locations at once.
It's been completely positive, to be honest. Everyone has been really happy with the service. All the staff know how to use it properly. Made everything so much more manageable for us.