Ola Visitor Management System
Ola (formerly OlaCabs) is a Mumbai-located ride-sharing company that quickly grew to prominence ever since its foundation in 2011.
Founded by Bhavish Aggarwal and Ankit Bhati, Ola is now one of the world's largest ride-sharing companies who task themselves with improving on-demand transportation. With over 6,000 employees, Ola operates in more than a hundred cities and serves millions of customers every day.
Amazing as these numbers are, the other side of this coin is that Ola's service could not keep up with their growth. This is why Ola turned to Qminder for help with their visitor service.
The Age Before Qminder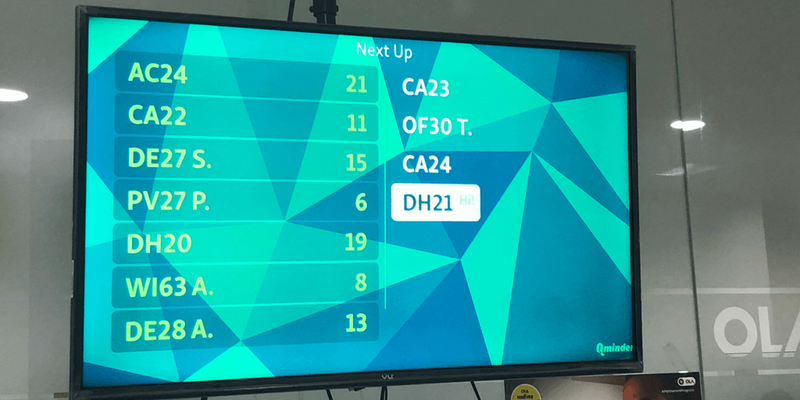 Speaking of visitor experience, it needs to be explained how Ola's internal process is set up. The ones who go to the office are Ola's partners — their drivers.
Drivers come to Ola's offices to resolve issues. Different agents are assigned to different lines (service desks) depending on the issue they are handling: accounting, enquiries, etc.
Before implementing Qminder, Ola used the traditional pen-and-paper method of writing tokens for visiting drivers. Naturally, this process wasn't at all time-efficient nor reliable and consumed too many resources to be viable.
It became apparent to the higher management that what they needed was an automated customer service system that would help with their queuing process. Up until that moment, Ola has been exclusively using in-house software for customer service.
Qminder became the first, and only, third-party software at Ola.
The Service Setup at Ola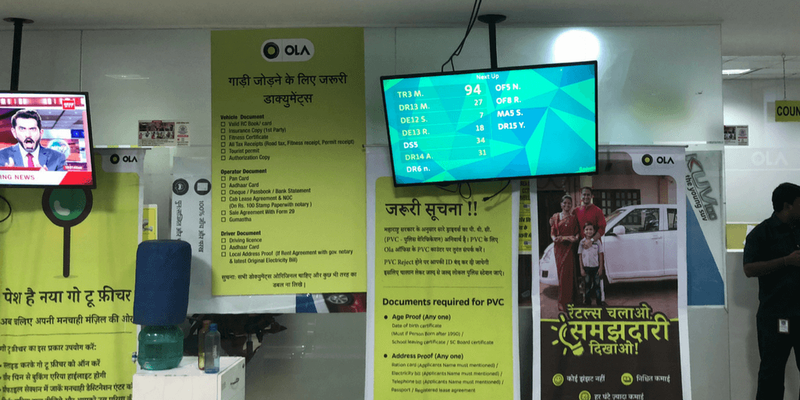 Ola's office in Mumbai is open from 8:00 to 22:00 every day, with employees working in three shifts. Even so, there's still pressure to serve as many customers as possible — with hundreds of thousands of drivers partnered with Ola, the flood of visitors is never-ending.
A driver arrives at the front desk where an employee chooses a waiting line and enters their information. The driver is handed a token number and then proceeds to the waiting area.
It was a deliberate decision to use numbers instead of names, to accommodate drivers who are less tech-savvy or have problems speaking English. There was also a risk of confusing drivers who have the same name, as is often the case in India.
TVs display the token called as well as the name and a profile picture of the respective agent. Finding the right desk is now a matter of seconds, making sure that every issue is dealt with quickly and efficiently.
Ola's Success in Numbers
As Sumit Tuteja, supply product head at Ola, puts it:
Having over 650,000 driver partners necessitates the need for a smart solution that helps us to ensure the best service at our centres. With Qminder for walk-ins, we are able to significantly optimise our driver partner operations.
Since the implementation of Qminder, the customer service at Ola has made tremendous progress, and the number of daily resolved issues grew to 500-800 per location. Ola makes sure no ticket is left pending at the end of the day by checking the average and maximum waiting times.
To make things go smoother, every new employee goes through training on how to use Qminder. The intuitiveness of Qminder's design is what turns this training into a crash course. According to Ola, it takes less than a week to fully acclimate with Qminder features.
Ola's Use of Qminder Analytics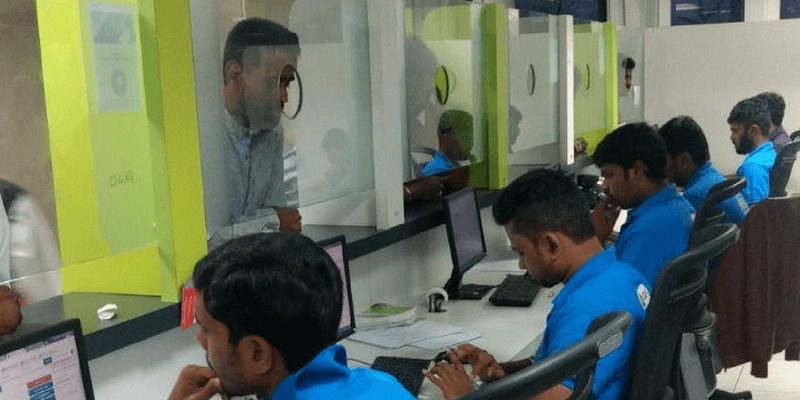 Since "great customer service" takes a lot of effort and isn't something you need to only achieve once, Ola has been getting a lot of use out of Qminder analytics. The system helps them not only identify pain points but also see how well each individual location or employee is doing.
For starters, they use Qminder Dashboard to see if there are people who have been waiting for too long and whether there are clerks available at any given time. The management gets to keep a close eye on everyone without being intrusive.
Secondly, customer service statistics provided by Qminder are used in monthly and weekly reports, with Service Intelligence graphs added to presentations.
A close look at wait times in every location helps decide, for example, where to add more clerks and at what time should a lunch break take place.
Qminder statistics are also used in rewarding employees. Bonus payments and other incentives are tied to performance numbers supplied by Qminder: average wait times at a given line, service times, number of customers served, etc.
In short, the key to Ola's success is simple: they take advantage of every feature provided by their technologies.
---
Want to give your customer service the same make-over as Ola? Take a cue from them and give Qminder a try.
Try Qminder Free