Oakland Airport Employee Management
Oakland International Airport (OAK) is the second largest airport in the Bay Area and the fourth largest airport in California overall. With its 13 airlines offering air transportation to 55 international and domestic destinations, OAK sees over 11 million passengers a year.
Such a high number of passengers is the reason why Oakland Airport needed to take a closer look at their employee management system in place.
After all, it doesn't matter how fast and comfortable the planes are — if customer service preceding the flight is slow and chaotic, that's all that passengers are going to remember. And employee satisfaction is the cornerstone of any good customer service.
Oakland Starts Using Qminder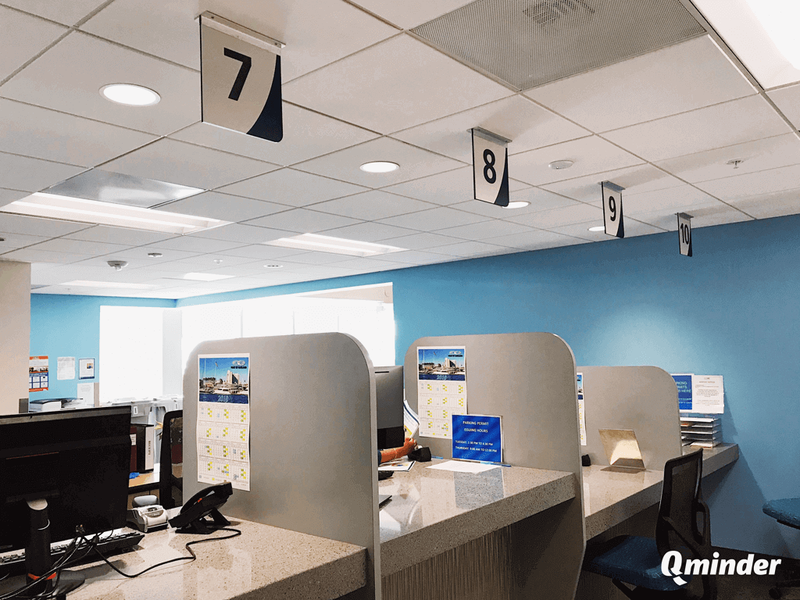 Having decided to take their employee experience seriously, Oakland Airport looked through many queue management tools, ideally with a wider range of uses. In the end, it was only the Qminder system that fully fit the bill for OAK.
Although initially a queue management system was aimed at improving the queuing experience for employees, Oakland Airport found alternative uses for its new tool. Oakland Airport has proven that a queue system has applications that are beneficial to not only employee management but also employee guidance and navigation.
The queuing layout at OAK is fairly simple: two separate sign-in iPads and a large waiting area.
One iPad is used for queuing for an ID badging office, where each employee can get a security badge. There's a total of 8,000 badges in use at OAK, and every badge needs to be regularly renewed.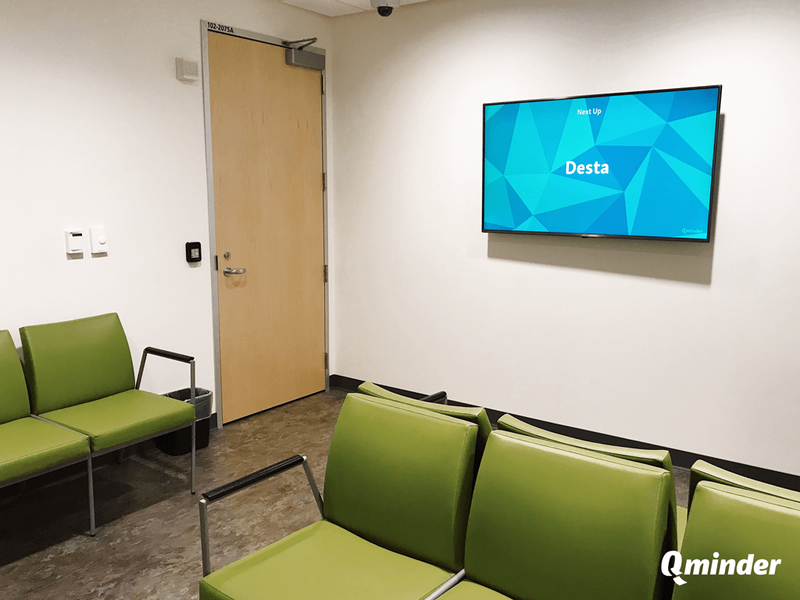 With approximately 3,000 badges requiring renewal each year, OAK employees greatly benefit from self sign-in. It optimizes the use of their time and helps new employees with directions.
The second iPad is for ground transportation, which includes queuing for parking permits, limousine and shuttle transportation, taxi cabs as well as extraneous services such as lost and found.
Again, the purpose of this self sign-in is simple: help employees make sense of all these lines, and effectively navigate them to the place they need to get to.
The waiting area that is located just behind the iPads is equipped with comfortable seats and a large Apple TV screen. Having completed the sign-in, an employee can check their queue status via display in real time.
The bottom line is this: workplace innovation does not have to come at the expense of employees, and Oakland's use of Qminder is the best evidence of that.
Investing in Employee Experience, OAK-style
Oakland is a leading example that it's not only retail companies that can benefit from greater customer service and employee experience. Respecting their own employees and their time is a sign of a company that values its staff, no matter the industry.
---
Do you care about your employees and their level of comfort the same way as Oakland Airport? Then it's time to take a cue from them and give Qminder a try.