City of Manhattan Beach Visitor Management
The city of Manhattan Beach is a California community that makes up the South Bay area. Noteworthy for its wealthy demographics and beautiful sites, Manhattan Beach enjoys almost 4 million visitors annually.
The City Hall of Manhattan Beach is where local residents can apply for special permits, file requests, make inquiries, and receive relevant information. Needless to say, the amount of residents seeking out services, coupled with the abovementioned volumes of visitors, can create a few problems for the City Hall employees.
In this article, as opposed to the usual exploration of companies' queuing and customer service practices, we will instead look into the future plans of City of Manhattan Beach to implement new technologies.
Humble Beginnings and a New Way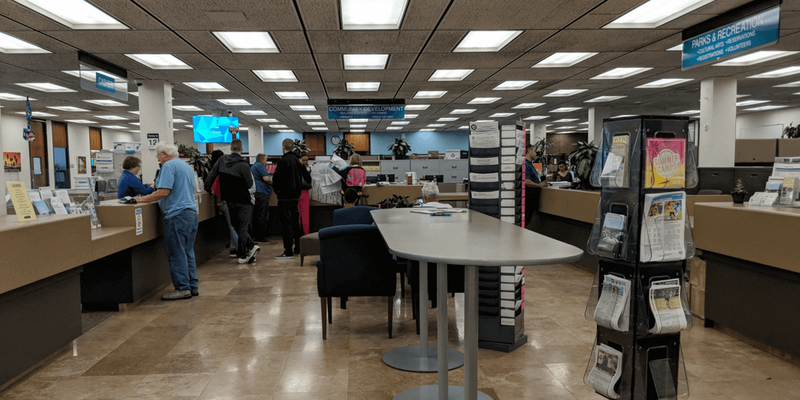 There's no better way to understand how much you benefit from cutting-edge technology than depend on using the most basic tool first.
From the get-go, the setup at the permit center of the city of Manhattan Beach was simple, if not primitive: paper and pen sign-in sheets. The sheets had to be managed and maintained manually, which took a large portion of a responsible employees' working hours.
It did not take long to understand that this outdated method of queuing customers up cost city of MB a lot of money and, more importantly, time.
The administration started looking for new queuing systems. As it would have been a substantial investment on their part, they wanted to get the most value. So instead of simply hand-picking random software, they chose to pick several and run rigorous tests while in free-trial mode.
They evaluated three prominent queue management systems, including Qminder. The main comparison points were price, level of allowed integration, ease of use.
In the end, Qminder was chosen as it best fit their needs and was found to be the most user-friendly.
The Future of Customer Service at the City of Manhattan Beach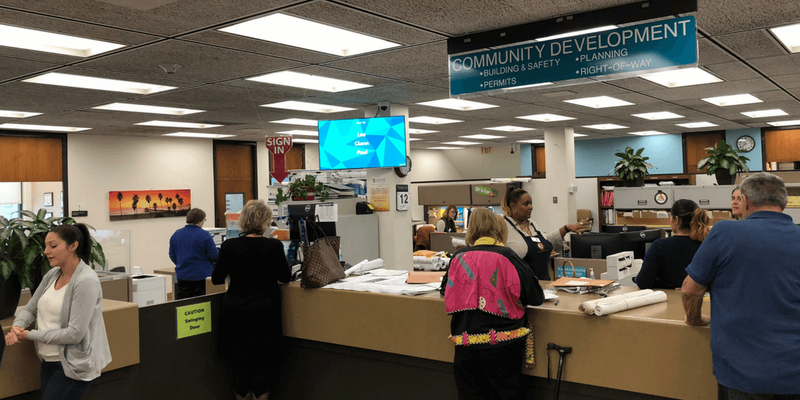 At the time of writing this article, Qminder has not been fully implemented in the queuing process at the permit center of the city of Manhattan Beach, but the plans to do so are already in motion.
The planned layout includes an operator desk with a greeter, to guide visitors and answer their questions. The visitors will have the option to sign themselves up for specific services via an iPad. In case any of the visitors are not accustomed to using iPad, there will be a bluetooth keyboard plugged in.
The city of Manhattan Beach also plants to install a large TV display behind the clerks, to show every visitor their current queue status. The information will include the name of each signed-up visitors, as wells as the respective desk they are called to.
As the administration has already tried the Service Intelligence aspect of Qminder, as in collecting and analyzing visitor statistics, they plan on utilizing it further.
Previously, this data was collected manually, which not only contributed to inefficient use of time and resources but also caused mistakes and typos. Digital data collection has none of these downsides.
In addition, Qminder covers data that was unavailable — namely, performance data. Although individual performance data is not something the administration is interested in, team-focused performance data is absolutely crucial to them.
To that end, the city of Manhattan Beach plans on providing each employee with their own personal Qminder account.
---
The city of Manhattan Beach is a close-knit community that prospers thanks in no small part to their understanding of what makes an experience great.
Take a cue from them and give Qminder a try.