iShop Guatemala: How to Reduce Wait Times by Half
How iShop Guatemala cut their wait times in half and increased customer satisfaction
With Fred Rosal, Business Strategist at iShop Guatemala
---
To achieve its goal of providing exceptional customer service to thousands of visitors a day at 12 different locations, iShop Guatemala relies on the Qminder queue management system.
Tying together powerful features, ease of use and reporting tools, Qminder lets iShop make the entire shopping experience — from the first step through the door to the actual purchase — a true delight.
Meet the iShop Guatemala Team
Who: iShop Guatemala
Number of locations: 12
Number of employees: 60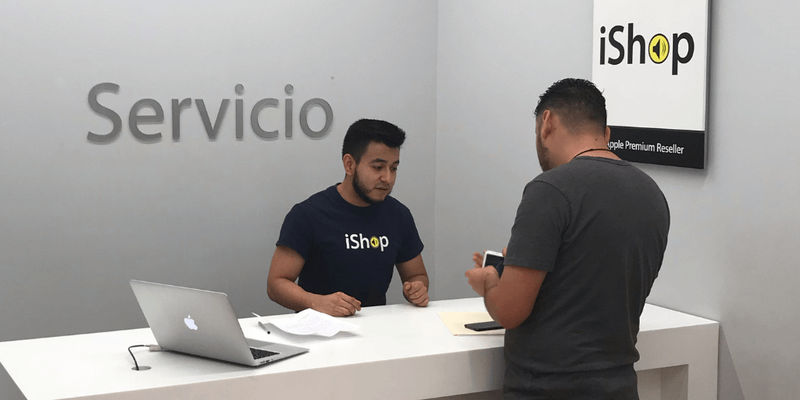 The iShop customer service team are always there for you
Founded in 2007, iShop Guatemala is the leading Apple Premium reseller in the Republic of Guatemala, with 12 stores, 60 Apple specialists, and 4 Apple-authorized service centers.
The aim of iShop is to provide the best tech solutions while offering friendly and smooth customer service. They want to not only sell major Apple-related accessory brands — which include Bose, Sonos, Marshall, and others — but also build lasting relationships with their customers.
Harder, Better, Faster
iShop's new customer service strategy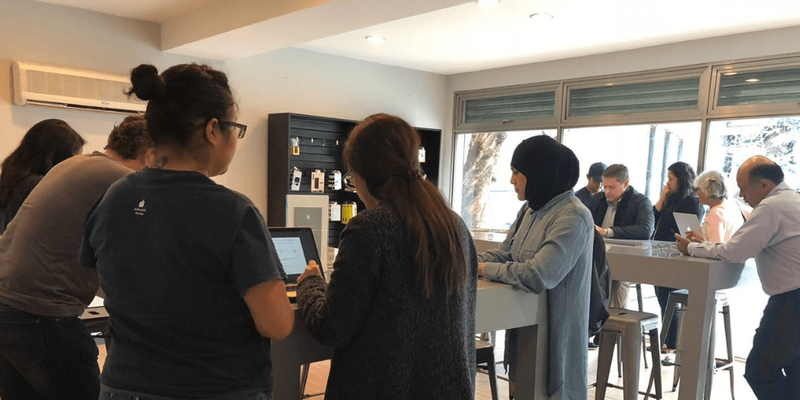 Customers are the reason behind everything that iShop does
Prior to Qminder, iShop did not use any queue management system whatsoever. Customers got served on the first-come, first-served basis, without much thought given to effective crowd management.
In the beginning, when iShop had only a few stores, that seemed like enough. As the number of iShop locations — and with it, the number of daily visitors — grew, it was apparent that disorganized waiting spaces were becoming a huge problem.
One of the customer service centers in particular was getting overcrowded. The problem became exacerbated when iShop agreed to service all iPhones for three separate phone carriers in the Republic of Guatemala. This has opened the gates to many more new customers.
In an attempt to reign in customer waiting times, the CEO of iShop himself started looking for the right queue management tool. After weighing in all the pros and cons of different alternatives, he decided to go with Qminder as he felt the iShop team would benefit the most from its features:
Ease of setup
No staff training required
Performance reporting tools
The first two points were especially critical, as they were looking for a quick solution. The setup of Qminder was indeed a "breeze", and the system proved to be intuitive and user-friendly enough for every employee to get accustomed to it during the testing period.
By the Numbers
A closer look at iShop's success story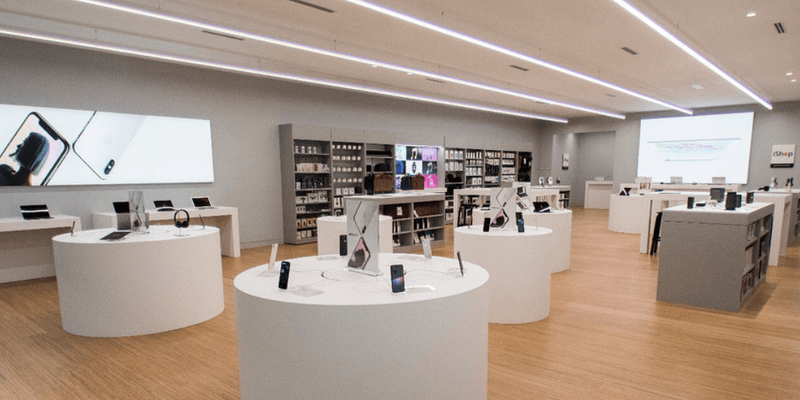 Visual aesthetic is very important to iShop Guatemala
The positive results from implementing the new system were quick to show.
The main aim of iShop was to reduce their waiting times, which they did — by more than 50%. Waiting times went down from 40 minutes to under 20 minutes.
"Our focus has been on making waiting times shorter for our customers. We've managed to reduce them by more than 50%." Fred Rosal, Business Strategist
iShop Guatemala
The response from the customers has been especially incredible. Customers were as quick to adapt to the new system as the iShop team, and they found it helps make the shopping experience not only faster but more pleasant as well.
iShop locations don't have a dedicated greeter to welcome each visitor individually. Instead, Qminder plays the greeter's role and gives customers the means to sign themselves up and join the queue.
Qminder is integrated into the layout of iShop Guatemala
An Apple TV installed in the largest service center lets visitors know when their turn comes, what their estimated waiting time is, and where to go. This saves everybody the usual queue-related confusion: "Is it my turn yet?", "Where do I go next?", "How long do I have to wait?", etc.
The iShop staff also works more efficiently thanks to Qminder, as the new system gives them structure and deeper understanding of what is going down at every location. Each week, employees get a performance report for all service centers. This helps them make educated decisions when it comes to staffing questions, such as adding personnel to a certain location or changing the workload.
The last benefit was more of a surprising bonus. As the reseller of Apple products — which are known for their sleek visual aesthetic — iShop takes great pains to look tidy, appealing and innovative. The new queuing system has helped upgrade the look of the waiting spaces, and the fact that Qminder is an Apple-based technology means it gels well with iShop's aesthetic.
The Power of Innovation
Letting innovative systems shape the experience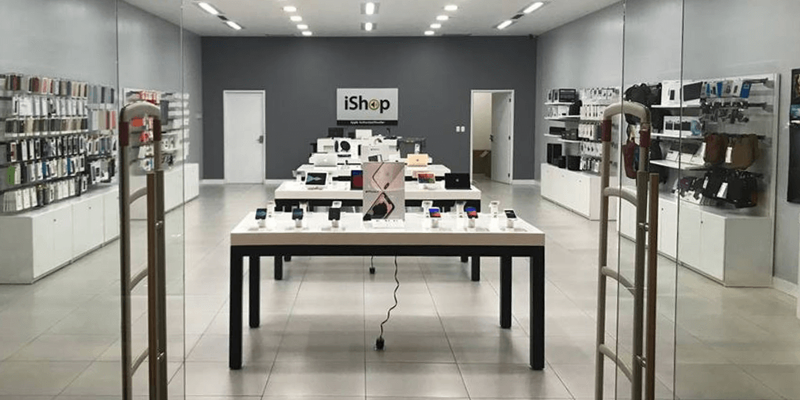 Neat, tidy and inviting — that's what iShop is all about
Since they've partnered up with Qminder, iShop opened two more Apple-authorized service centers in Guatemala. Needless to say, they plan to keep using Qminder in all future locations.
"Qminder is an important part of our day-to-day process and an amazing aid when analyzing traffic and CS rep load." Fred Rosal, Business Strategist
iShop Guatemala
The reduced waiting times are the most visible benefit, but not the only one. Efficient customer service is about two things: serving customers fast, and providing memorable experience. It's Qminder's ability to do both that the iShop team found so valuable.
---
iShop Guatemala has come a long way since their humble beginnings in 2007. Their unwavering dedication to customer experience and willingness to innovate is what gives their service an edge.
Take a cue from them and give Qminder a try.