Best Practices for Healthcare
Healthcare industry has always had an abundance of customers, however, it had never been famous for exceptional customer service. In fact, in an annual customer service rating reports, healthcare companies scored significantly lower compared to most industry representatives.
That being said, many healthcare companies realized that improvements in terms of customer service and customer experience was essential and started focusing more on the preferences and necessities of the visitors.
Technological advancements and innovation have also helped the healthcare sector to focus on the customer experience improvement.
However, the most important thing when it comes to technology for healthcare is that it should be relevant. Qminder has proved to be one of the best solutions to customer experience improvement for the healthcare sector.
In order to help you get the best out of the Qminder and increase customer satisfaction, we offer you the best practices for healthcare!
Design Your Patient Experience by Putting Yourself in Their Shoes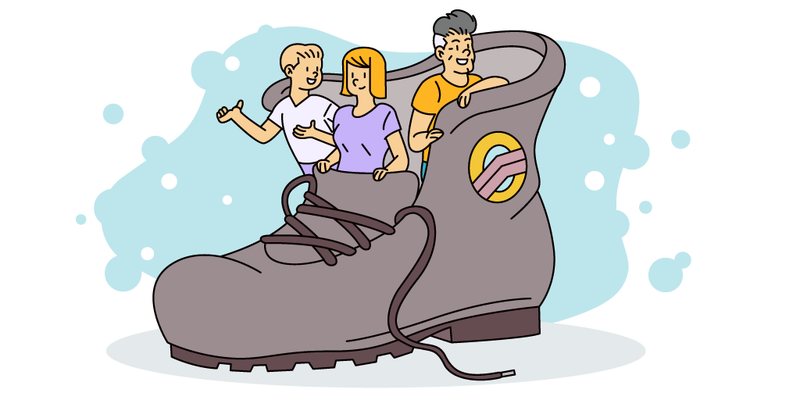 One of your main objectives should be to create a patient experience that is simple, patient-centered and personalized. Personalization is an important concept in every industry, and healthcare is no exception.
In some cases, personalization might be more significant in the healthcare sector. For example, some of the visitors have limited vision or hearing and, therefore, requires more sensitive care and comfort during the waiting process compared to the regular retail customer.
In the above-provided case, you would want to equip your waiting room with sufficient seats. Making customers stand while they wait will increase their discomfort which is initially a poor decision.
Your objective should be providing a simple experience and organizing the waiting process in such a way that delights your customer and satisfies their needs.
On that note, let us shows you the common use cases in healthcare:
Surgicenter
When patients visit the location, they self-check in on the iPad. As soon as the receptionists are done with the required documents, they notify the pre-operation nurses that the patient is ready for the next step and transfer the patient. Most of the patients visiting the surgicenter have upfront scheduled appointments.
Hospital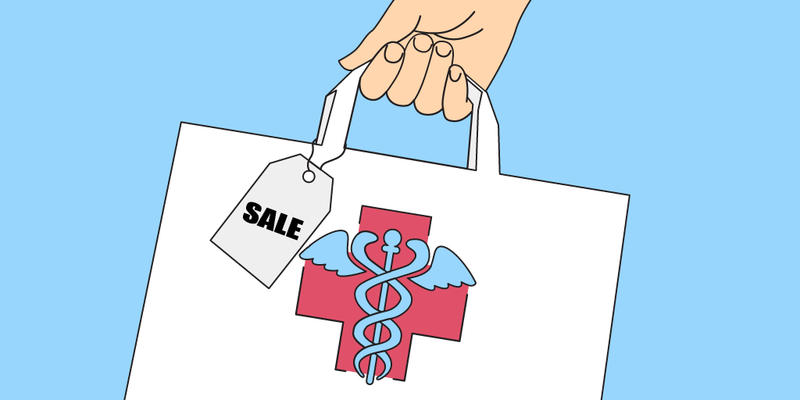 Visitors can have reserved appointments upfront or be walk-in patients. Generally, visitors go through multiple steps such as going to the Front Desk for check in and paperwork, later visit the financial services for assistance with billing, Laboratory is visited for a blood test as well cardio and radiology tests.
The departments are often are often located far away from one another. Because of that using Qminder's TV + SMS notification would be the best option for less confusion and more effectiveness both for your personnel and your customer.
TV is necessary for the patients in the waiting area and SMS would guarantee your visitors mobility and allow them to walk around or have some food/coffee in the cafeteria while they wait.
With Qminder it is also possible to communicate with multiple departments. Patients are free from the multiple check-in processes as the data is synced between different departments. Each representative of the department is able to see patients' wait time for a particular service.
Qminder also shows the total time of a visit that a patient has spent during his/her visit to the hospital.
Blood Draw or Pop-Up Healthcare Center
Blood draw can be done anywhere: hospitals, in a minivan at pop-up health events at etc. In the latter case, flexibility is an important aspect and Qminder happens to offer that.
It's easier than ever to carry an iPad with Qminder app installed and set it up in a matter of minutes. In case you also want to set up a TV than it is also possible with a mobile TV stand.
Qminder Setup
After understanding the patient experience process it is time to decode the Qminder setup step by step.
Self Sign-In or Greeter?
You have two options:
The patients choose independently the service they want or the doctor that they have an appointment with.
An assigned greeter inputs every necessary information on behalf of the patient.
There is no better option, everything depends on the nature of your company and your waiting process. Analyze which option would suit your hospital the most and choose accordingly.
TV or SMS+TV?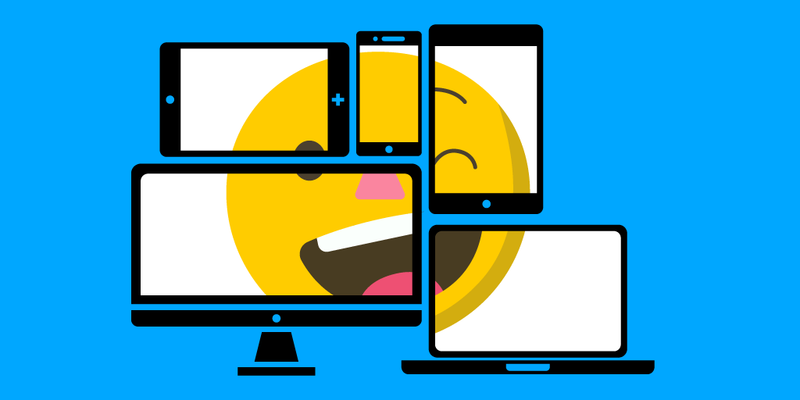 Qminder supports Apple TV. With the help of TV, you can notify your patients regarding their turn and direct to the appropriate representative. However, in that case, people need to be present near the TV to see when they are being called.
If you want your visitors to be more mobile and move around while waiting, consider adding the SMS notification service. The customized messages will let your visitors know when they are added to the queue, or when they are being called.
Want to Guide Your Visitors Even More?
If you would like some extra instructions for your patients such as where and how to sign in (elderly, non-technical patients often need step by step guide), then Qminder can help you with it. Contact us or your account manager and we will do everything possible to make the sign in process as smooth and easy as possible!
Training Your Staff With Qminder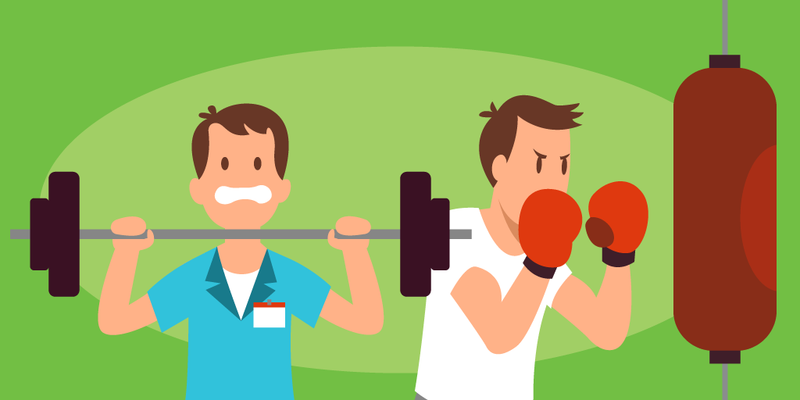 One of the main advantages of Qminder is that it is simple and easy to understand. However, some of your staff might feel more confident with extra guidance.
Service View Guide includes detailed instructions with step-by-step video so that your employees understand Qminder thoroughly.
Qminder Desktop Notifications are being supported by Google Chrome and Safari. As mostly medical staff work in closed doors, they might not be aware of a waiting patient. For this, the desktop notifications proved to be highly effective.
Security and Privacy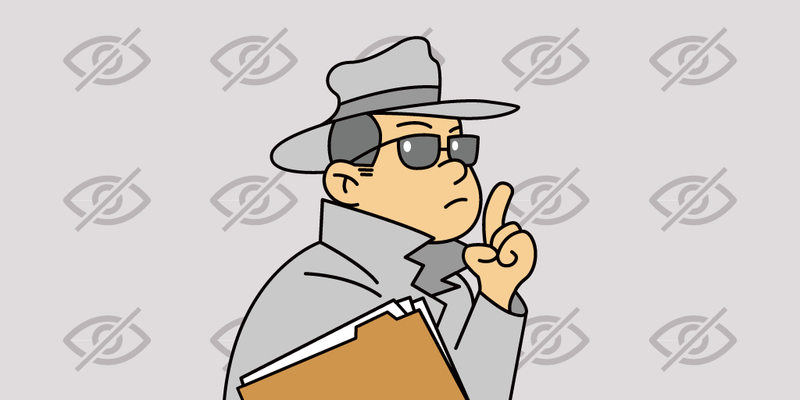 Security and Privacy are one of the most important aspects not only for you but also for your customers. This is true, especially for the healthcare sector.
For ensuring a high-level security Qminder is HIPAA-compliant. HIPAA sets the norms and standards for sensitive data protection and the companies that are HIPAA compliant follow the set security measures as instituted by The Health Insurance Portability and Accountability Act (HIPAA).
Service Data
Each and every user using the software needs to have a dedicated account.
Department managers can check the performance of the hospital staff in real time and use the statistics for future performance improvement, etc.
Real-time supervision increases the motivation of staff and reduces the slacking.
Employee data shows the high-performance workers as well as the ones who need more assistance.
Integration with EHR — Making your Electronic Health Record (EHR) system centralized shortens the waiting time as well as the paperwork that patients need to go through continuously.
Qminder API links your patient check-in system with your EHR which results in the increased efficiency of your service staff.
Adopt Best Healthcare Practices