How to Deliver Excellent Customer Experience
"Customer experience" is a phrase that gets thrown around a lot these days.
For businesses who have already taken advantage of customer experience strategies, this comes as no surprise.
After all, customer experience is a reason why these businesses enjoy great success.
Let's explore why customer experience matters, what benefits it can bring you, and how to attain the Tesla-level customer service.
Why Customer Experience Matters
The purpose of a business, to put it simply, is to sell a product or a service, right? Customer experience doesn't seem to be a part of this equation.
Despite that, a Digital Marketing Trends survey revealed that customer experience is considered the most exciting business opportunity. It even beat content marketing and mobile marketing.
So why so much attention to something that hasn't been on most people's radar until a few decades back?
As you will learn from this article, there are many benefits to customer experience, and most of them are tied to main purposes of a business — to offer something of value, and make revenue.
To start with, let's talk more about the latter.
Customer Experience Brings in Revenue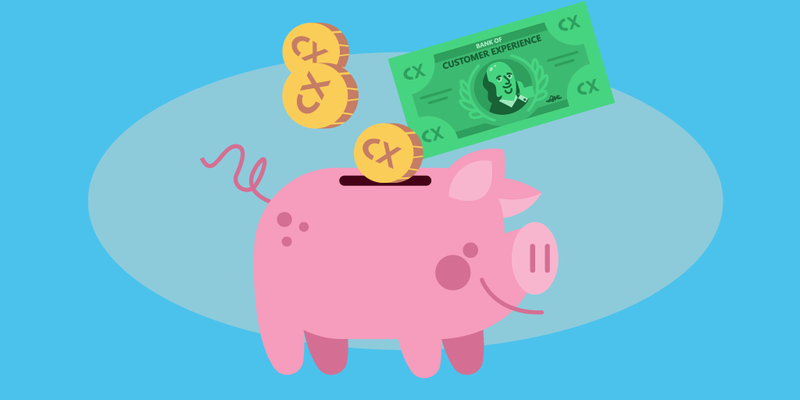 Paradoxically, we will begin this section with a conclusion.
Namely, a conclusion by Harley Manning, Vice President and Research Director at Forrester:
"Our conclusion: superior CX drives superior revenue growth."
What made them come to this conclusion? When Forrester compared the total growth rate of all customer experience leaders to that of "CX laggards", they identified a huge gap between them.
Customer experience leaders had a 14% advantage.
Of course, the percentage does not fully reflect the monetary value. Consider this — in the hotel industry, improving your CX Index score by one point can lead to an increase of $65 million in revenue.
Essentially, as CX rises, so does revenue growth.
True, customers seek out business because of their products or services. But customer experience is an ever-increasing part of the customer-business interaction.
As Peter Kriss from Harvard Business Review puts it:
"Customers who had the best past experiences spend 140% more compared to those who had the poorest past experiences"
In retrospect, this seems like a no-brainer. Of course customers want to spend more with companies who have more respect for them!
The percentage of these customers, according to a 2012 study by Echo Research, is 70%.
And there is a clear uptrend in customers spending more money with companies excelling at customer experience. In 2010, this number was only 58%.
Long story short, your customers are asking for a better experience — and they vote with their wallets, too.
Customer Experience Turns Visitors Into Loyal Customers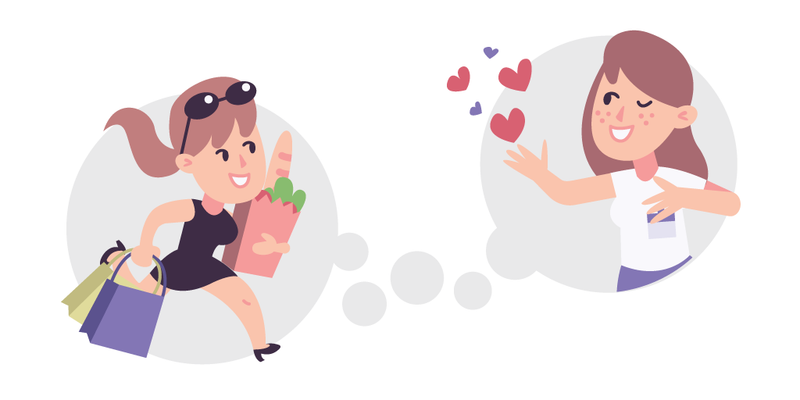 Why loyal customers matter? The answer is simple: On average, loyal customers are worth up to 10 times as much as their first purchase.
Customers themselves tend to undersell the importance of loyalty. Avaya and BT Research conducted a study which revealed that 44% of consumers consider customer loyalty to be a relic of the past.
But the reality and assumptions about reality are two different things.
Essentially, to improve customer satisfaction, your focus should be on the whole customer experience, not on individual interactions with customers. Think in broader terms and of the bigger picture.
When you shift your mindset from focusing on individual interactions to the experience you deliver across the entire customer journey, you will notice one common element — consistency.
The goal is to create a consistent, unchanging customer experience across all aspects of your business.
Brett Shockley, Senior Vice President of Avaya, agrees that the customer experience helps improve customer loyalty and retention:
"CEM [Customer Experience Management] strives to improve the value a customer represents to the organization over the lifetime of their relationship by optimizing each interaction and creating an engaged customer relationship. This drives repeat purchases and increased loyalty."
Then, there's a matter of churn.
Usually, they state the price as the main reason for churn. A 2008 customer satisfaction report by Accenture, however, found that the leading reason is poor customer service.
Investing in increasing customer experience brings tangible results, not only in terms of fewer customers abandoning your business but also improving their overall quality too.
Customer Experience Helps Your Business Become Recommended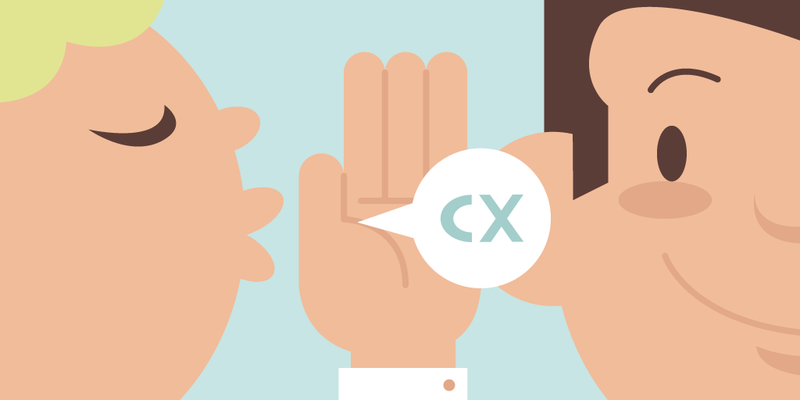 A referral customer costs a less to acquire and has a higher potential for retention and loyalty than a non-referral?
In fact, research by Wharton School of Business found that a referred customer has a 16% higher lifetime value.
Forrester analysts Harley Manning and Stephen Powers believe that the "customer experience is your only source of sustainable competitive advantage".
Irving Wladawsky-Berger, WSJ contributor, agrees that the customer experience offers a way to create a competitive advantage:
"A company can differentiate itself from competitors in one of two key ways: by providing superior customer experience or by offering the lowest prices."
In today's highly competitive retail climate, it is vital to stand apart from your competitors. Creating an excellent customer experience helps you get noticed among many similar businesses.
Customer experience is also one of the chief reasons why a customer may recommend a business to their friends and relatives. Word-of-mouth marketing can give you a huge advantage.
It is, in practice, a costless method of spreading the word about your business. Instead of finding your potential customers through bought billboards and ads, you engage them directly.
Businesses that take advantage of word-of-mouth marketing stand to widen the gap between them and businesses which don't rely on customer experiences.
How to Improve Your Customer Experience
Now that we've covered how businesses benefit from amazing customer experience, you probably want to improve yours as soon as possible.
The questions is, how?
As in any business endeavor, there are several key steps you need to figure out. Let's review what you can do to build the customer experience your visitors will want to get back for.
Enable Self-Service to Give Your Customers Freedom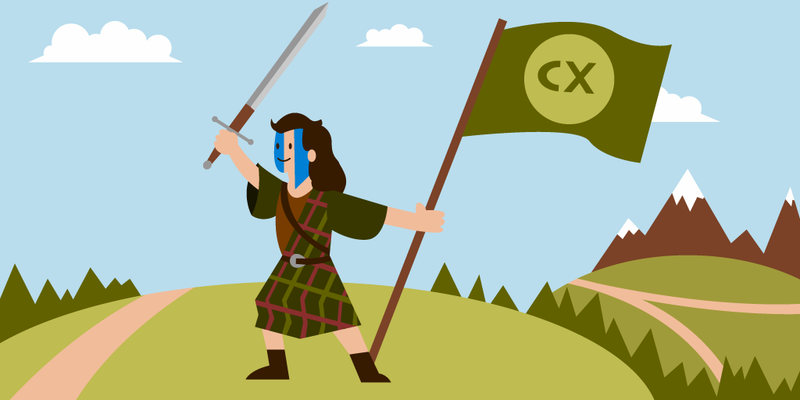 Do not misunderstand us, it is really important to have a customer support A-Team. But being reactive to your customers' needs can only get you so far.
The solution? Give them the means to become proactive.
Customers need to be able to find answers to their questions on their own. In fact, 50% of customers consider it important to solve product or service issues themselves.
Also, 70% of customers expect a company's website to include a self-service application.
Self-service provides a few perks that traditional customer support simply cannot offer. For one, it can greatly reduce service time — especially once customers get the hang of the self-service option.
Secondly, this gives your customers the sense of agency. Solving something on your own, however trivial, lifts your mood and helps you feel independent.
Self-service adoption will continue to increase. Gartner predicts that by 2020, a customer will manage 85% of the relationship with an enterprise without interacting with a human.
The takeaway is this: Treat your customers with the respect they deserve, by giving them the tools necessary to service themselves.
Reduce Customer Frustration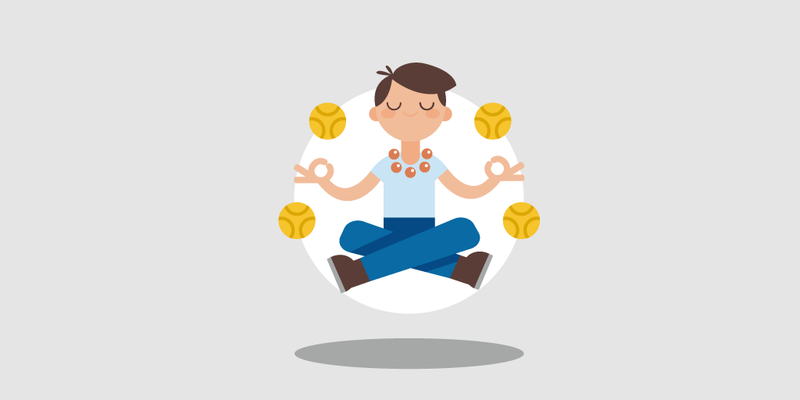 Customer frustration is something you want to avoid at all costs if you don't want bad publicity. 13% of unsatisfied customers share their unhappiness with 15 or more people.
What's worse is that you may not always get notified of customer frustration. Negative feedback is a decent way of gauging your customers' level of involvement, sure.
However, most customers leave no feedback, negative or otherwise. 67% of customers mention bad experiences as a reason for churn, but only 1 out of 26 unhappy customers complain.
Therefore, you cannot rely on feedback alone to understand your customers.
The biggest key to solving this matter is to try to put yourself in your customers' shoes.
Apply a critical eye to everything at your business location. Is customer journey clearly defined? Are there any setbacks along the way? If you have questions, is it clear who you need to ask them?
Carefully review every possible facet of customer interaction.
Remember those 13% unsatisfied customer sharing their bad experiences? There is another side to it. Namely, 72% of customers will share a positive experience with 6 or more people.
You need to capitalize on positive emotions, as they can supercharge your customer service.
The Importance of Omni-Channel Customer Service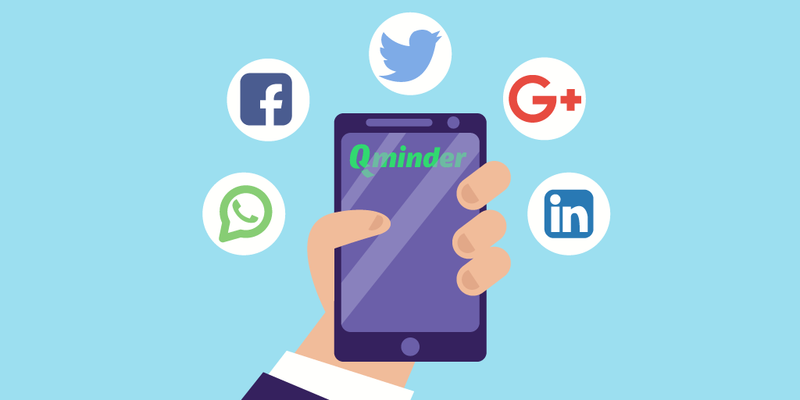 For today's companies, it is incredibly important to talk to their customers, be it online, offline, via social media, etc.
Companies with a focus on omni-channel customer service retain an average of 89% of their customers, as compared to 33% for companies without such customer service.
It's not enough to just provide omni-channel communication — it needs to be consistent, too.
Accenture found that 89% of customers get frustrated because they need to repeat their issues to multiple representatives. Moreover, 87% of customers think brands need to provide a more consistent experience.
Omni-channel communication is a way for businesses to achieve excellent customer service and provide consistent customer experiences.
The demand for omni-channel experiences is going to keep growing. If you truly want your business to succeed, you need to fully exploit omni-channel customer service.
Supercharge Your Customer Experience, Tesla-Style
It's time to go from theory to practice. For an example of a real-life application of good customer experience practices, let's take a look at how Tesla does its customer service.
The traditional car dealership system helps customers by increasing local competition. Car dealers act as middlemen, and changing this status quo has been the mission of Tesla since its inception.
Instead of selling through third-party auto dealers, Tesla custom-builds and sells their own product. In the words of Tesla CEO Elon Musk, "Purchasing a Tesla should be a delightful experience".
Tesla has managed to create incredible customer experience. Your business can reproduce its results by following 5 key lessons from Tesla customer service.
1. Hassle-Free Communication With Your Customers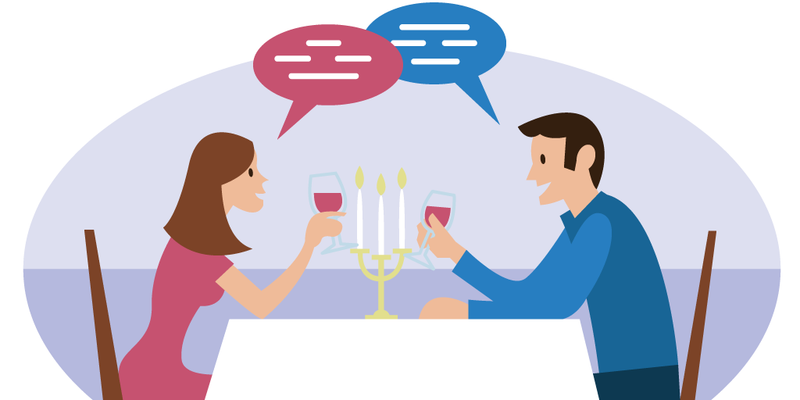 The first key to Tesla's superior customer experience is smooth communication between their business and their customers.
For example, scheduling a test drive is as easy as clicking, well, a "Schedule a Test Drive" button. After filling out a simple form and selecting a date, your test drive is ready to go.
In contrast with typical car dealers, Tesla isn't afraid of giving the proverbial wheel to its customers. Engagement and proactiveness are keywords here.
Also, don't forget about social media! It is a big part of Tesla's customer service, too.
Social media does not only help you give a swift response, but also allows you to build your brand personality.
Elon Musk himself is a dedicated Twitter user, as microblogging lets him better connect with his audience and potential buyers. His opinions on any matter is being retweeted a few thousand times just seconds after he finishes typing them out.
Such is the power of social media!
Even at its most basic, it is a powerful platform for announcements and updates. In mere seconds, your latest news can reach a large number of Twitter users — and through them, an exponentially bigger number of people.
That's word-of-mouth marketing in full force.
2. Tailored Customer Experiences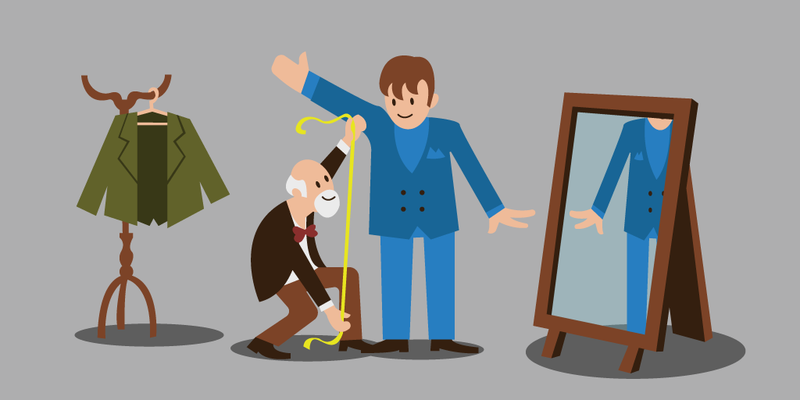 As Paula Tompkins notes about her car buying experience at Tesla:
"When we got home from our test drive, we had received an email with a link to MyTesla.com that let us learn more and configure and price a car. We could save configurations and read about the various options in detail."
Letting your customers participate in the servicing process not only makes for an experience that is tailored to them but also gives your customers a sense of agency.
73% of consumers say that valuing their time is the most important thing companies can do to provide them with good customer service. Self-service does exactly that — a no-nonsense way of satisfying your demands.
Forrester reports that 70% of customers prefer to use a company's website to get answers to their questions. Tesla has all the information you could possibly need readily available.
It not only saves time but also helps their business appear honest and customer-centric.
When a Tesla customer makes a decision, they know the company has provided with all the necessary information and tools.
3. Be Customer-Centric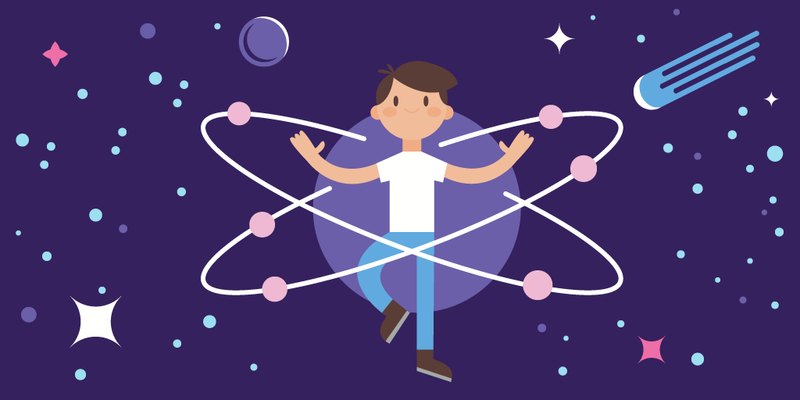 The Tesla car buying process has a personal feel to it. After submitting an online order, a specialist reaches out to guide you through the delivery process.
There is a series of "thank you" letters waiting to burst your postbox. These letters do not only thank you for your purchase but also let you know you have a set amount of days to modify your order.
You are getting constant updates about the status of your order — whether it went into productions, what its VIN number is, etc.
When you arrive at the location, you sign all the paperwork, printed out in a branded folder. Next up is a factory tour, at the conclusion of which you are finally shown your Tesla car.
According to Paul Thomkins' recollection of events, what you also get is:
A printed sign with your name on it.
A branded gift bag with a Tesla mug.
Umbrella.
Pen.
Two bottles of water.
That's a lot for just one purchase — even if it's a purchase of a Tesla car!
This is how you provide additional value to your customers. It doesn't take much in terms of monetary costs to provide all these things, but the positive effects from this attention is enormous.
Because of all of this, it really feels like Tesla's true focus is on its customers' needs, not the bottom-line.
4. Make Effort to Achieve Great Customer service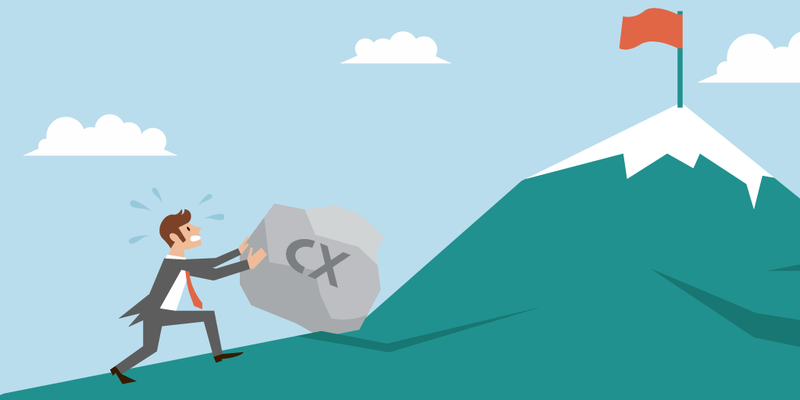 Let's see at what Tesla looks for in a customer experience specialist.
First of all, the focus is on customers — namely, creating "an incredible educational, immersive, and exciting experience" for them. CX specialists are described as the ambassadors of Tesla.
It is especially apparent when we browse through the list of responsibilities of Tesla customer experience specialists.
Three keywords are at the forefront: Engage, Understand, and Educate.
The role of a customer experience specialist is to provide an open conversation, with a personal approach.
Tailored experience mean a customer's interests and demands are taken into account. CX specialists collect contact information and schedule test drives.
In a way, they are more of personal assistants than marketers.
Apart from the usual experience and legal requirements, the job description also lists personal characteristics that a candidate should possess.
This, of course, includes communication skills and team-orientedness, but also deep knowledge of transportation industry in general and Tesla specifically.
5. Transform Your Entire Location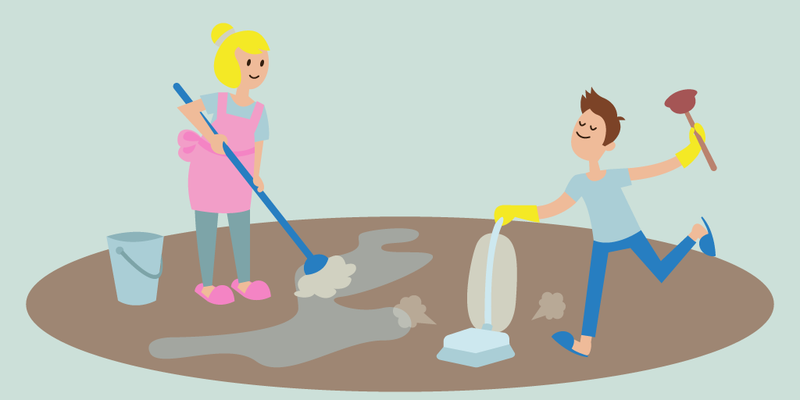 Don't forget about the appearance of your physical locations, either.
Tesla showrooms are open and inviting. They feature coffee bars, with open service bay technicians working on Tesla cars as you pass them by.
The point is, you need to pay attention to your location's atmosphere and layout. It needs to be clear, inviting and easy to navigate.
Things like long wait times, poor queuing situation, confusing structure can seriously impact your customers' perception of your business.
Last but not least, WiFi access is a must nowadays. Even if it can potentially take your customers' attention away from your business, free internet is a feature your customers expect from you.
Customer Experience Spending Among Companies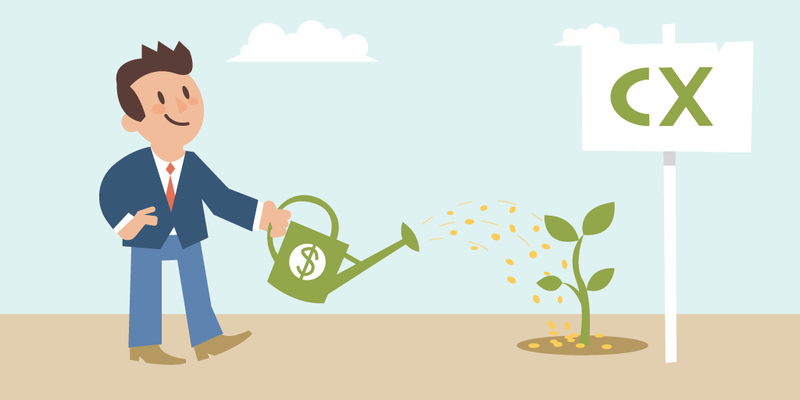 For 71% of businesses, improving customer experience will be a high priority in the coming years.
Hopefully, this article helped you realize that customer experience needs to be on your radar, too. It doesn't matter what kind of business you're in, improving the experience for your customers is the key to increasing your business success.
Tesla is a great source of inspiration for building your next customer experience strategy. But wouldn't it feel great to become such a source of inspiration to future businesses?
If you follow our advice, you will sure to be on your path to becoming the next customer experience leader.