How Retail Benefits From Amazing Customer Experience
We all remember classic MasterCard ads, where the punchline was that everything had a price tag, except for some choice moments in life.
Silly as these ads were, they raised an interesting question — how do we assign the dollar value to something intangible?
To be exact, is there any way to measure the true worth of good customer experience? When push comes to shove, how profitable is it to make your customers happy?
Let's try and understand why focusing on customer experience is the most comprehensive strategy to grow your business.
Customer Experience in Retail Business
Retail deals with both products and services. While products are consumed, services are experienced.
This distinction is simple but important to understand to be successful in retail today. The customer is the most important piece of the puzzle in a retail business, and not without reason.
Providing the best customer experience is how you can gain loyal customers. Loyal customers, are, without a doubt, the backbone on which retail businesses survive.
Plain and simple, it leads to profits. Increasing customer retention by 5% improves your sales by 25-95%, depending on the industry.
Instead of simply attracting new customers, more and more businesses are trying to retain existing customers, as it costs five times less.
Customer Experience Process in Numbers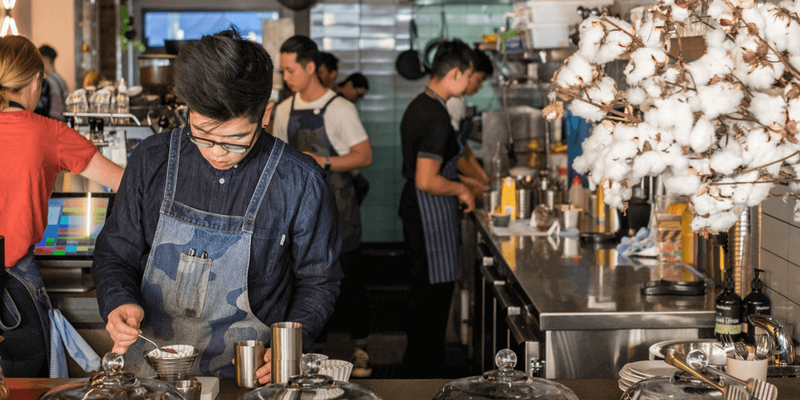 How can you know that a certain fraction of your customers are loyal to your brand? There are a few metrics that are frequently used by retail businesses:
The likelihood of a future purchase.
Identifying your brand as superior to your competitors in surveys.
The willingness to recommend your services to others.
These factors can help you measure the lifetime value of a customer for your business.
What is a customer's lifetime value?
The name is self-explanatory — it is the benefit of a customer to your business expressed in the dollar value over the length of your relationship.
It's important to keep a customer's potential lifetime value in mind while serving them. That's because it can be tempting to think that once you bring a customer up to the checkout counter, your relationship is over.
This couldn't be farther from truth. Even if a dissatisfied customer makes a purchase, they'll be sure to take their business to your competitors in future.
The Significance of Customer Experience and Loyalty
The importance of customer loyalty for retail businesses can be broken down into two main components: reducing the costs and word-of-mouth marketing.
Reducing the Costs Through Great Customer Experience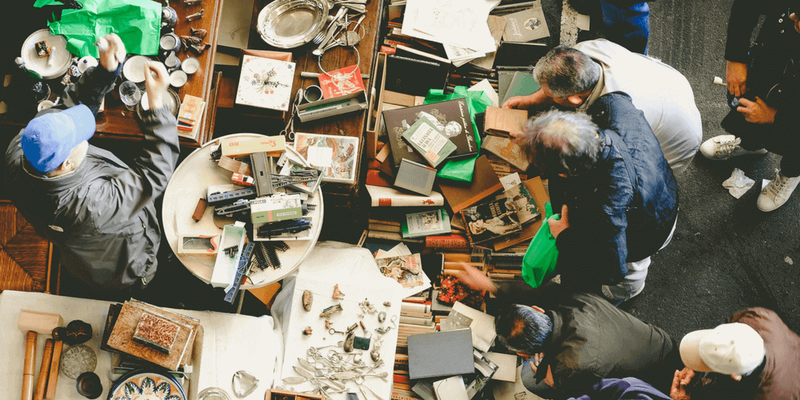 Harvard Business Review estimates that getting a new customer is five to twenty-five times more expensive than retaining an existing one.
Sounds good on paper, but can you actually use this to your benefit in your business? After all, attracting customers with offers and discounts is expensive.
A lot of the customers you're targeting aren't interested in spending a lot on your services in the first place. But they do end up getting all the benefits reserved for your top customers.
Robert Blattberg from the Kellogg School of Management gives a great example:
"I fly a lot. But since I live in Chicago, I'm not going to fly Delta very often. So I'm never going to be a good customer for them, and I'm going to get seats in the middle, I'm going to have to wait in long lines. But what if I move to Atlanta? I'm still going to fly a lot, so I could potentially become a great customer for Delta. But since they didn't treat me too well for all those years in Chicago, they risk losing me."
As you can see, this is a difficult question.
The solution? To reward observed future behavior as opposed to predicted future behavior — like flying miles, credit card reward points, etc. This is where focusing on customer experience pays off.
By providing a memorable experience, customers are likely to return regardless of incentives like loyalty programs.
A study published by Forrester Research proposes that an emotional connection with a brand has a stronger impact than ease of use or effectiveness.
Personal customer experience builds brand loyalty. Once customers establish a relationship with you, you have the opportunity to return the favor.
Best Customer Experience Provides Word-of-Mouth Marketing
Customer loyalty results in more effective word-of-mouth marketing. Satisfied customers help you gain more new customers through recommending your store.
The thing is, customers almost universally seek recommendations of their friends and family to decide which retail outlet to visit. In fact, 84% of consumers act upon such recommendations.
If you play your CX cards right, each customer can bring in tens of new potential visitors. As your number of satisfied customers increases, this has an exponential effect on your marketing — word of mouth has been shown to improve marketing effectiveness by up to 54%.
No product or service is easier to sell than the kind that markets itself. When the quality and credibility of your service is evident, your marketing start operating under the less selling, more telling principle.
Now, what is the trick to gaining loyal customers?
Obviously, it's in providing outstanding customer experience.
If there's any part of the customer journey that isn't satisfactory — long wait times, poor communication, a store layout that is difficult to navigate — customers will take their business elsewhere.
And don't forget — customer loyalty is a fickle thing. Your highest-spending customers are the first to turn to your competitors once your relationship with them stops working.
That's why it's so important to understand your customers and every step of their experience.
Understanding the Customer Experience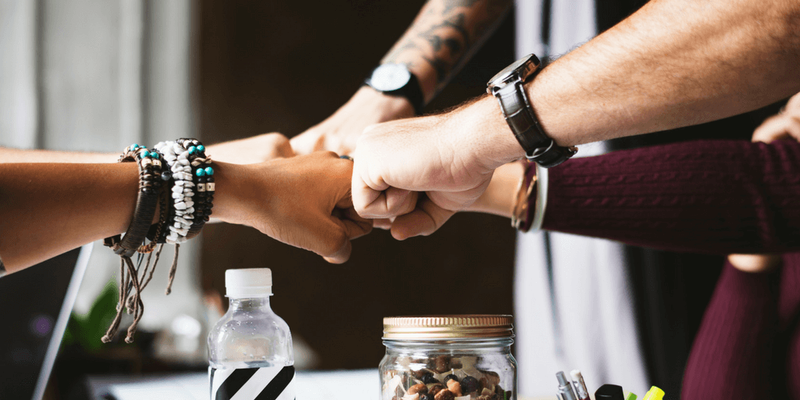 A study by Wunderman champions the focus on a new paradigm — "wantedness". Among other things, this study has found that 79% of consumers want businesses to demonstrate that they care about them before consumers decide on purchasing their products.
Customer engagement is a major component of customer retention. As studies have shown, engaged customers are five times more likely to keep buying from the same brand.
How to engage them? At the very least, by respecting their valuable time and knowing what they want before they even say it.
Customer experience is no longer an additional thing to keep in mind when developing a business plan — it is a part of the business plan.
The trick is, customer loyalty is a never-ending process. 42 percent of consumers stop shopping with a brand after two poor customer experiences, regardless of whether they are loyal customers or not.
Failing to keep long wait times in check or providing impersonal experience will make even your staunchest, biggest spenders turn their back on you.
Reducing Wait Time: A First Step in Managing In-Store Customer Experience
Winning over new customers while retaining your existing ones is a tough battle, but being prepared is half the battle won.
Getting rid of long lines is a nice first step in securing loyal customers.
Improving customer experience in lines with a queue management system means not only reducing wait times but also facilitating impulse purchases. On a personal level, it also shows the level of your care towards your visitors.
Another benefit to using a line management system is all the customer data you get out of it — data that can be used to further smoothen out the rough patches in your customer experience strategy.
There is a lot that retail businesses must learn about waiting line management. However, practice is the best teacher.
Get a free 14-day access to Qminder to refine your customer approach and marketing strategy.
Your customers shouldn't spend their time waiting for outstanding experience — and neither should you!
Try It the Qminder Way