Using Queue Management System for Sales and Data
Customers hate queues, and waiting in line is a major peeve.
Research shows that between 80 and 90 percent of consumers would rather shop with another retailer than wait in long lines.
Queue management systems provide companies with a comprehensive solution. This kind of software streamlines wait times by analyzing queue demand and notifies checkout staff of the number of customers waiting to use a service. Not all queue management systems are equal, however. Inefficient systems can make queues worse and result in profit loss for brands.
Here's how Qminder — a type of queue management software that provides staff with real-time queue insights — can revolutionize the customer experience.
The science of waiting in line
Consumers' stress levels are influenced by the amount of time they spend waiting in line. Long queues also change customers' perceptions of a brand. In fact, consumers are so concerned about queues that they are willing to use digital methods to speed up wait times. Eighty-seven percent of customers said they would make use of some type of technology if it meant shorter queues, while 67 percent would download an app or use online check-in to save their place in a line at a retail store.
Customers who spend a significant amount of time waiting in line are less likely to purchase products from a retailer in the future, which could impact a company's bottom line. Seemingly endless queues have long been associated with poor customer service, and wait times could jeopardize a company's reputation.
The average consumer spends five years waiting in lines during their lifetime. Now, more companies are investing in waiting-line tactics that change customers' attitudes toward queuing. Research suggests that queues are associated with feelings of boredom, so quick-thinking location managers have devised ways to keep consumers entertained while they wait to pay for goods and services. In the hospitality industry, for example, restauranteurs might turn a waiting area into a bar. In the healthcare sector, doctor's waiting areas might include magazines and books.
"Some companies are doing innovative things to minimize the negative impact that queuing can have on the customer experience," says customer service and customer experience expert Adrian Swinscoe. "…[This includes] making their queue part of their whole experience so customers don't feel like they are really queuing anymore, and informing customers of where they are in the queue and how long they have to wait to be served as a way of making their wait seem shorter."
These tactics are not always successful, however. Businesses that tackle the reasons behind long queues are more effective in improving customer service.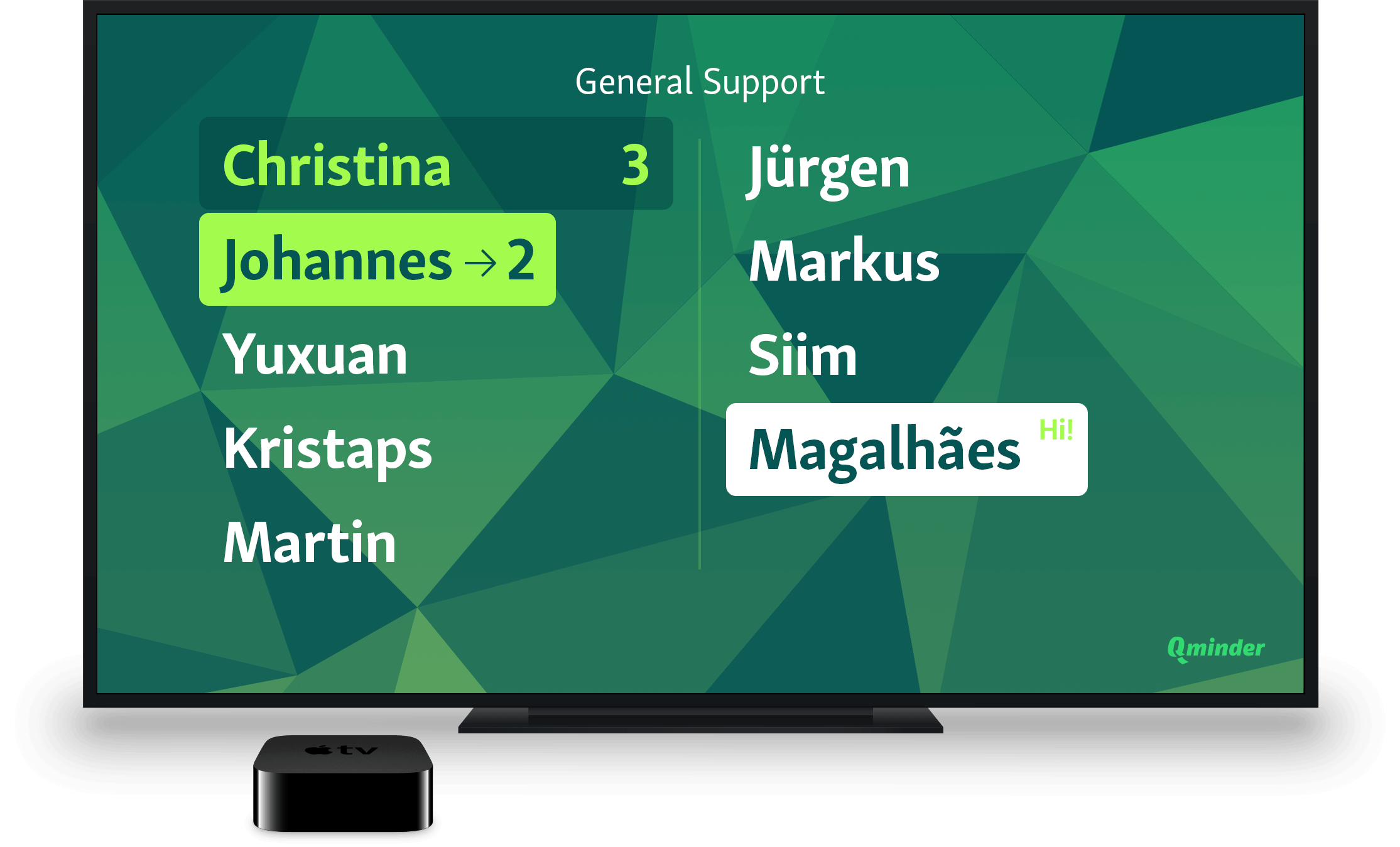 The benefits of queue management software
Queue management software optimizes queue demand, allowing retailers to manage a consistent flow of customers. Some of the world's biggest brands use these programs — McDonald's, Burger King, Best Buy and T-Mobile all utilize electronic queue systems — to accurately measure footfall, track wait times and employee performances — even during busy periods.
The premise is simple: customers use a self sign-in device in-store, which sends a notification to staff. The software then places customers in a "virtual queue." This is where we sort out the winners that enable customer satisfaction, from the losers that treat your visitors like cattle.
Queue management software prevents customers from walking out of a store by managing their expectations. Research shows that this technology increases service reliability, monitors staff performance and enhances productivity.
The problems with queue management software
Some programs come with complex user interfaces.
Most companies use server-based systems.
Some queue management systems only measure the number of customers who are waiting to receive a service.
Then there's the problem of inadequate system design.
Why Qminder is different to other queue management tools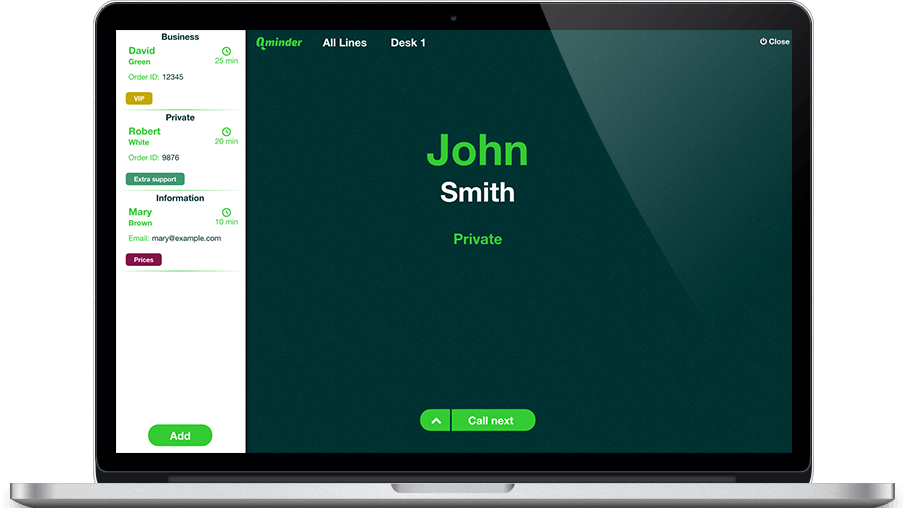 Qminder provides invaluable data, unlike the typical queue management system. It comes with an easy-to-use interface that has been designed to help users, not confuse them. It's completely wireless too, so there are none of the expensive costs that are normally associated with the typical queue management system with server equipment.
This SaaS solution generates accurate insights into location events. These easy-to-understand metrics facilitate wait time management, providing location managers with real-time retail intelligence so they can make more timely decisions. Users access data — like employee performance reports, wait times and serving times — from one centralized dashboard.
Unlike some queue management tools, Qminder is completely transparent about its prices, and there are no hidden fees or nasty surprises. There's nothing to download, either — users access the program through their Internet browser on a laptop, smartphone or tablet. Qminder's queue management app makes it even easier to organize wait lines.
Customers who experience poor service when waiting in line often show signs of dissatisfaction. As a result, companies might completely lose future business and receive complaints. That's why it's important for businesses to have an effective queue management and customer service strategy in place. A platform like Qminder automates queue management, resulting in happier customers — and happier staff. The tool is designed for a variety of environments, such as retail, healthcare, government, education, and telecoms.
Data behind the queue management system increases sales
65 percent of all business comes from repeat customers, and the probability of selling to a new customer could be as low as five percent. Queue management software prevents loyal customers from shopping with rivals by streamlining the queue experience. This technology can reduce waiting times, improve customer satisfaction and even increase sales.
Not all queue management systems generate accurate results. Qminder, however, improves the customer experience by measuring footfall, analyzing wait times and generating accurate analytics. New users can sign up for a free 14-day trial online and experience the system's powerful features.