How McDonald's Self-Service Kiosks Changed the Customer Experience Game
Despite being one of the most recognized brands on the planet, McDonald's is the poster boy for continuous innovation.
Since its opening in 1955, the golden arches have gone through numerous changes, redesigns and upgrades. It opened restaurants across the globe, sometimes in the most surprising places — like then-Soviet Russia.
But none of these changes have been as impactful and meaningful as the shift of McDonald's towards the self-service kiosk ordering model.
Despite the increasing use of touch screens in their service, McDonald's has remained largely unchanged — except now it's faster, more efficient and more user-friendly than ever.
How did self-service kiosks help the fast-food giant achieve this success and can it be replicated by your business?
Let's find out more about self-ordering and how self-service kiosks can benefit your business.
Bonus read: 15 best queue management software for self service and virtual queuing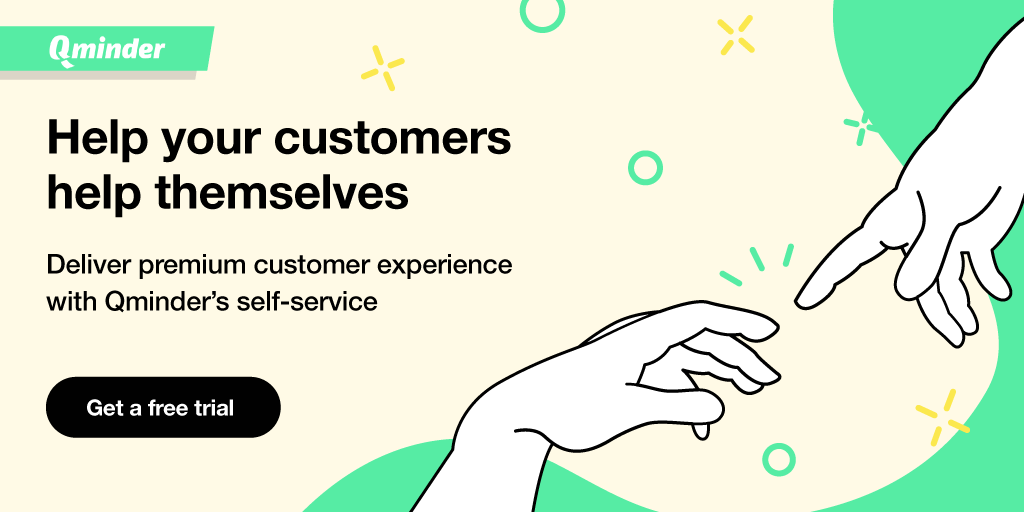 Do-it-yourself customer service at McDonald's
Do-it-yourself checkout is by no means a novel idea. McDonald's has been testing self-service kiosks since at least 2003.
The reasoning behind this upgrade is quite simple.
Semantically speaking, there are two components to fast food. On the one hand, customers expect a certain kind of nourishment — not necessarily healthy, but still appetizing.
On the other hand, customers expect it to be delivered fast. Waiting in line is something that is counterproductive to fast food.
The statistics favor the self-ordering side. 30% of customers prefer to order from a self-service kiosk rather than a cashier if the lines are of comparable length.
Adapt or perish: the benefits of adopting self-service kiosks
"People eat with their eyes first," says president and COO Don Thompson.
The other advantage of do-it-yourself service kiosks, apart from increasing speed and throughput, is their intuitiveness. You can see and choose exactly what you want, down to the ingredients and extra sauce.
Being able to make an accurate order, no matter its complexity, is the guiding principle of self-ordering:
Self-service ensures order accuracy and speed. With self-service, customers generally fly through.
This is well and good on its own, but this benefit does come with a surprising bonus — self-ordering results in the increase in the order size.
The Dodgers Stadium concession stands showed that changing from traditional point-of-service systems to self-service kiosks increased the average order size by more than 20%.
This has to do with sensory marketing, which takes advantage of the tactile effect on our thinking.
A study on the impact of tactile feeling on purchase intent has found out that "purchase intention differs between touchscreens and desktop computers".
Why is that?
Turns out, desktops evoke a stronger rational thinking style while touchscreens evoke a stronger experiential thinking style. The latter enhances a consumer's preference towards more hedonic, luxurious products.
When a consumer uses a touchscreen device, the novelty and fun generated by finger movements create experiential and affective feelings, in alignment with the playfulness and emotional nature of hedonic products.
Touch-based interactive kiosks enhance the ordering experience by reducing opportunities for human error. The additional info can be requested with a simple tap, and the order is completed with another one.
The other major benefit of self-ordering is the decrease in social pressure. Let's see what it means in practice.
It has been suggested that people are less likely to purchase goods that have hard-to-pronounce names, out of fear of sounding silly or being misunderstood.
With self-ordering kiosks, this is not the case. To put this into numbers, the market share of products with difficult-to-pronounce names increases by 8.4% in stores that implement self-service.
What's even more important is that this ordering and serving model is used by young introverts as often as by middle-aged extroverts.
In 2019, Tillster has found that self-service kiosks are popular across all age groups. It is a deciding factor when choosing a venue: 65% of customers say they would visit a restaurant more often if it provided self-service.
The impact of self-ordering on sales and revenue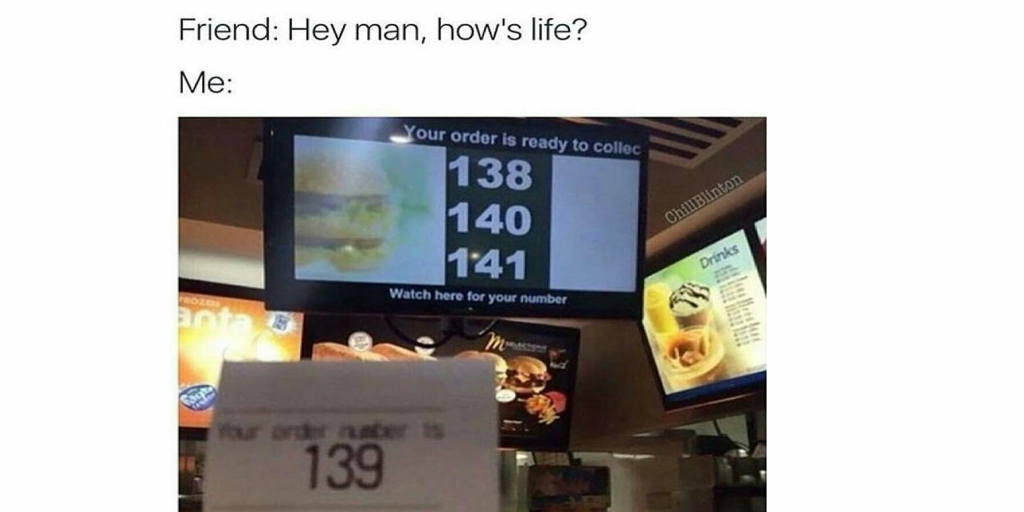 One of the more apparent benefits of adopting a self-service kiosk model is its cost effectiveness.
Self-order kiosks do not require management or supervision, so implementing them is a better option for serving customers.
We've talked about the order size and accuracy already, but it's just one part of the narrative. The broader theme here is a noticeable increase in profitability for businesses that adopt self-ordering.
In the case of McDonald's, it has outperformed its market goals since adopting the new self-service model and replacing cashiers with kiosks.
Shortly after the reform — dubbed internally "Experience of the Future" — McDonald's shares hit an all-time high.
According to Cowen analyst Andrew Charles, the franchise has experienced a 5%-6% lift in sales in the first year after the remodel, and a 2% lift in the second year.
Don't forget, we're speaking about a large franchise here that has become a household name worldwide a few decades ago. For a smaller restaurant, banking on customer comfort may result in even bigger numbers.
How self-service affects employment
The picture we've been painting so far is quite vibrant and optimistic. But there are also critics who oppose adopting the self-service model.
Their reasoning? They fear that self-service is counterproductive to fighting for the increase of the minimum wage.
With customers ordering via self-service kiosks, will employees even be relevant? Will this convenience come at the expense of entry-level jobs?
To assuage the fears of complete labor replacement and mass layoffs, McDonald's CEO has officially stated:
[Self-order kiosks] provide an opportunity to transition back-of-the-house positions to more customer service roles such as concierges and table service where they are able to truly engage with guests and enhance the dining experience.
In short, McDonald's is adding new jobs and moving a part of cashiers to table service. Employees will be needed to deliver the orders to the tables, clean after diners leave as well as prepare a variety of foods and drinks.
Employees don't have to be used as a substitute for self-ordering — restaurant labor can also complement it.
For instance, self-service kiosks at McDonald's don't take cash. Financial Post has pointed out that cash payers make up a significant portion of the fast food enthusiasts.
In the US alone, about 6.5% of households don't have a bank account.
But, this doesn't prevent customers from using self-service kiosks, as there's always an option to make an order via touchscreen and then pay with cash. This way, cashiers take care of payment while the system takes care of the rest.
Automation and face-to-face service do not have to be two extremes — they can, and should, go hand in hand to provide the best service possible.
The promise of the self-ordering service model is to deliver service at the speed of the human typing.
Inspired by McDonald's, there have been public trials of self-ordering at other fast-food restaurants like Wendy's, Taco Bell, Domino's, etc. — all with great success.
Although McDonald's and the rest of fast-food chains are large franchises, their results can be translated to smaller businesses and other industries.
Self-service kiosks are ideal for businesses that value their customer experience and want to cut down on wait times.
The benefits of self-ordering are hard to ignore:
Self-service kiosks result in shorter queues and deliver faster customer experience.
They increase the average order size through upselling and cross-selling, thus impacting revenue.
Self-service enhances order accuracy by reducing the possibility of human error.
Self-ordering kiosks cut costs for business.
A self-service model does not result in labor replacement.
Self-service kiosks are easy to maintain and control.
Whether you are a restaurant like McDonald's, a bank, a mom-and-pop shop or a convenience store, you can benefit greatly from adopting the self-service model.
Qminder offers self-service check-in kiosks for businesses of all sizes and specialties. We've helped achieve success and profitability for telecoms, schools, retail stores, hospitals and more.
We can help do the same for your business.
Sign up for a free 14-day trial of Qminder to see for yourself, or schedule a demo with us so we could walk you through every step of the process.
Help your customers self-service