How to know if your pop up shop was a success
Entrepreneurial people and large brands alike are testing the waters with what seems to be a new Holy Grail of retailing - a pop up shop.
Short-term stores isn't necessarily a new thing in the retail space, but creative people and business managers both have rediscovered this format to let loose their imagination and test new concepts.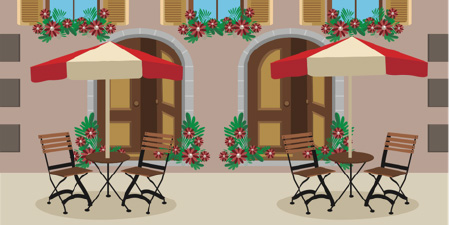 And rightly so.
Opening a brick and mortar store is a resource consuming project and pop ups is a neat tool to understand the risks involved. Before laying a huge sum of money on the table and signing a long lease with full storage, why not test the waters with a short term store.
Pop up gives the freedom to test how your store would do in different locations and various concepts from outrageous design to monochrome ease.
See more how to set up a pop up store here.
In the end, testing and analyzing the results gives an understanding if the idea and execution was a success. From counting how many visitors you had to how many of them bought your service/product and what effect did your marketing effort have.
Based on the outcomes you can guesstimate what worked and what not.
Here are some of the points you should keep your eye on:
Foot traffic. Mark down how many people came to your shop. If possible, ask neighbouring retailers how many people they usually have coming in during the week or month for comparison.
Sales conversion shows you how many visitors made a purchase. Taking a look at what they bought gives you insight of what shoppers are interested in.
Walk outs. You should also ask yourself what happened with the visitors who didn't buy anything. Perhaps they were looking for something specific that you should start carrying or you should improve service to increase sales.
What are visitors doing in your shop. See how your shop layout works for customers, what they see and if there are products that don't even get seen.
Sales data. See what and how much you sold in your store by product and employee.