Line up for Christmas
Christmas is coming and shopping malls will once again be filled with waiting lines. If you manage a shop, gift wrapping station or Santa himself, then Qminder might be for you!
Our queue management system can be easily set up by yourself. Just put up a tablet for visitors to type in their name to line up. This is not limited to a name, but can also be a pre-order number, id-code, phone number or the kid's name who wants to tell Santa what they want for Christmas.
You can manage the queue from any browser.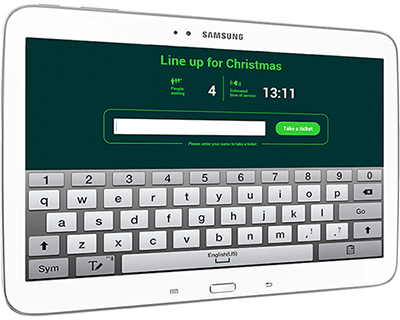 Wouldn't it be nice, if Santa could greet the little guy by name and not just by yelling: "NEEEEEXT!"
Learn more about the name feature or just set up the system yourself!