How to Reduce Anxiety in Your Patients
For a place that's supposed to relieve us of our health problems, hospitals often make us even more anxious.
Whenever you need medical care, you have to deal with hospital staff and long queues while not even being able to tell how long you have to wait.
That's why hospitals need to make sure that every aspect of their experience causes as little anxiety as possible. A few simple measures on your hospital's part will go a long way in making sure that stressful situations are successfully dealt with.
Let's look at the steps you need to take.
Greeting Your Patients
Hospital employees should really take this world-old adage to heart — you don't get a second chance to make a first impression.
Your hospital's first impression is very important. Patients tend to react to a hospital visit rather emotionally. A simple act of greeting patients goes a long way in alleviating their stress and making them feel that they're heard.
Nurses, administrative staff, doctors — every hospital employee is tested to their limits on a daily basis. They have their hands full with everyday tasks, so it's understandable if they start breaking under stressful situations.
After all, they're only human.
But being human is not exactly a weakness. In fact, it's what gives medical staff an edge over cold, emotionless technology. The positive effects of empathy are such that researchers consider empathy a key component in evaluating the quality of medical care.
Being empathetic is something that comes to all human beings naturally — yet it's a skill that needs to be practiced.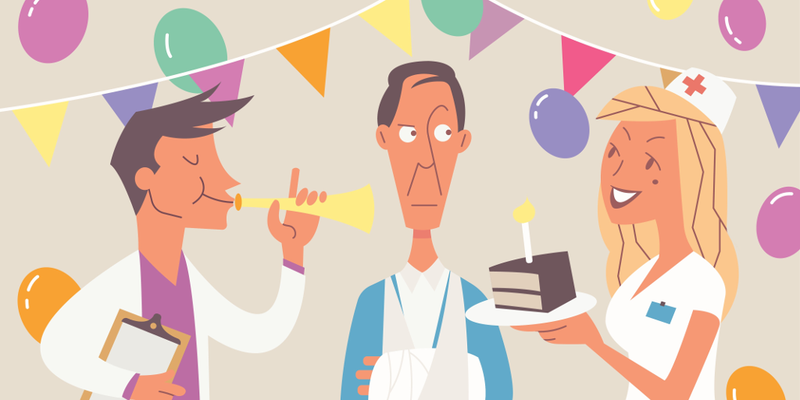 Reduce Patient Anxiety by Practicing Empathy
According to a study by the Journal of Hand Surgery, 65% of patient satisfaction is attributed to physician empathy. Working specifically to develop empathy among your staff can help them stay calm and listen to patients in trying situations.
This, in turn, helps you transform your patient's experience for the better.
Patients want to be heard — your staff should be available to listen to what patients have to say. Allowing transparent communication as soon as your patients walk into the hospital can greatly improve their mood and overall experience.
If a patient feels their concerns are being heard, they feel respected and cared for.
Another study by the Massachusetts General Hospital, researchers suggests greater empathy — the ability to understand another person's concerns — could lead to greater patient satisfaction.
It's important to distinguish rehearsed politeness — as one might experience at McDonald's — from genuine empathy. One of the lead researchers in the study, Helen Riess, M.D., says:
"We weren't teaching doctors what to say, but more how to be and to be responsive to picking up patients' cues and clues about their emotional states."
Reduce Patient Anxiety by Allowing Patients to Take Control
Remember how the point of showing your patients empathy was to help them feel in control of their situation? At a logistical level, there's a lot a hospital can do to drive home that feeling of control.
Your reception staff needs to be free to greet patients and make them feel welcome. Yet obsolete systems like the use of sign-in sheets creates redundant work. Instead of focusing on patient care at hospitals, your staff is swamped with paperwork.
Replacing medical sign-in sheets with self check-in kiosks comes with multiple benefits. Your staff is free to ensure that it is customer experience that they're focusing on.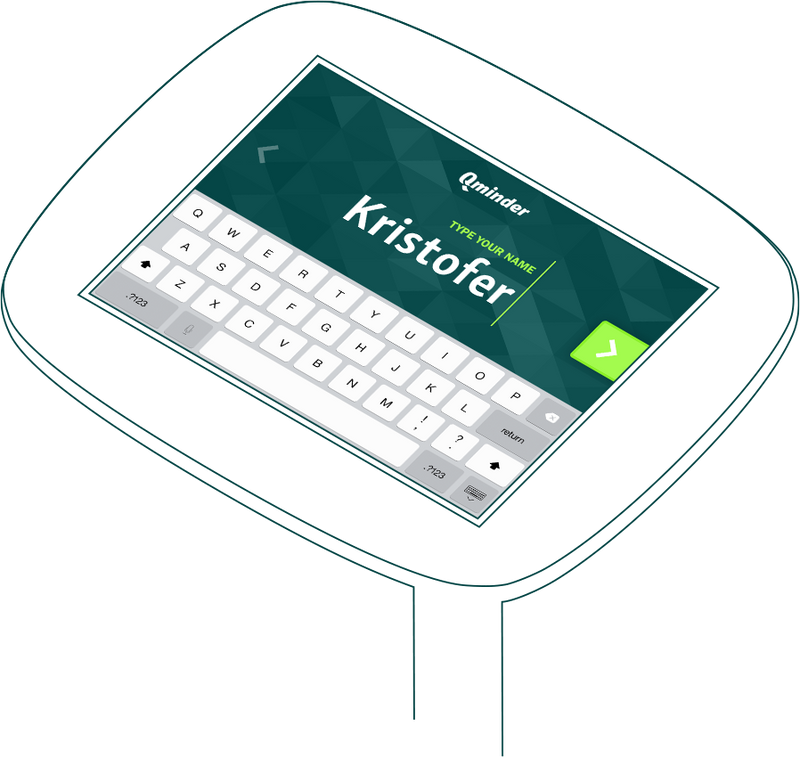 Additionally, patients feel self-reliant and in charge of the situation.
A single iPad replaces sign-in sheets and the staff in charge of registering new patients. Not only can patients register themselves in the queue, they can add any details about their medical history, like allergies and metabolic disorders.
These tags can greatly improve both queuing and triaging at hospitals, saving hours in manual interaction.
Finally, making patients register themselves automates the process of referring to them by their first name. When you're trying to reduce anxiety in patients, small changes like replacing impersonal tokens in all communication with first names can make a huge difference.
Preparing for Bad Situations
By combining data and findings from multiple studies, we found out that certain times can be considered the worst times to visit a hospital. These include:
The month of July.
Public holidays.
Weekends and night times.
What does this mean for your hospital?
To begin with, you can expect patient anxiety to shoot through the roof under exceptionally bad circumstances. Chances are, you are understaffed and ill-equipped to deal with high patient flow.
When you know that you can expect a higher-than-usual volume of patients, you have no excuse for not being prepared. Be it hiring additional temporary staff, or simply informing your patients upfront about a high wait time, there are many ways you can make the best of a bad situation.
With the ability to collect historical data using a hospital queue management system, you can optimize for your specific hospital. You neither have to depend on generic data, nor have to play a guessing game.
Knowing precisely when your hospital comes under pressure, you can be prepared to deal with patient anxiety.
Share as Much Information as Possible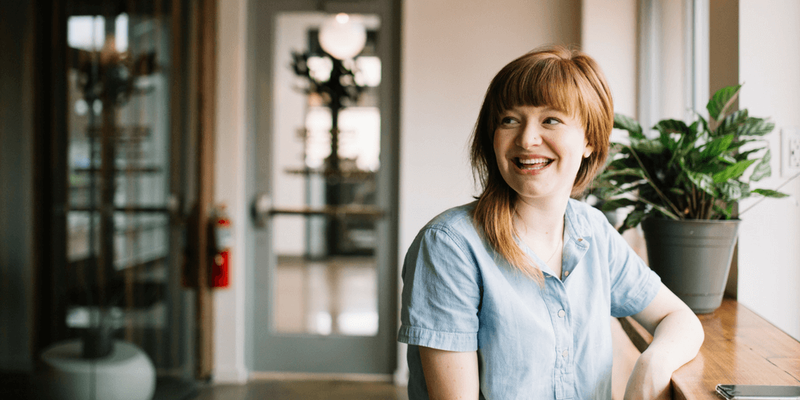 Developing empathy towards patients comes hand in hand with appreciating the need for patients to know as much as they can.
What exactly are the different professionals in charge of? What is each machine used for? Is there a need to consult another doctor? It's important to quickly answer these questions, doubly so when under stress.
Your staff should volunteer information for every step of the process. This is an easy way to establish credibility, as patients can see that your hospital staff knows what they're doing. It's also a great way to preempt questions your patient might have, and put their mind at ease.
But more than at the service level, perhaps the most frustrating situation for a patient is to not have clear information while waiting.
How long is it going to be before I get my turn to see the doctor? Why hasn't the queue moved in 25 minutes? Why does someone who came after me get to go in first?
Imagine tens of patients asking your administrative staff all these questions. When the queue is poorly managed, collective panic can break out as a result of chaos and confusion.
This is a situation that should be avoided at any cost. It makes for a terrible patient experience, and clogs up your bandwidth in logistics.
Implementing a platform like Qminder to take care of your queuing at hospitals can automate more than half the methods mentioned here to reduce patient anxiety. Since there is no training required with Qminder, your staff can master patient care at hospitals starting today!
Try Qminder Free