Overworked Nurses Are Killing Your Healthcare Business
Why is it important for your nurses to be happy?
It might feel like an obvious question, but unless you take the time to address it, you might not realize how much it's costing your healthcare business. Your employees are what make up your business, and are as important as your paying customers.
The quality of your service, the value of your brand, the overall success — everything hinges on how well you treat your hospital staff. Overworking nurses is a sign of a failing hospital, and in this article, we'll review the importance of valuing your people.
Want to help them right away? Try Qminder out for free: two whole weeks of unlimited free trial, and you'll see how much it improves the wellbeing of your nurses.
A Day in the Life of A Nurse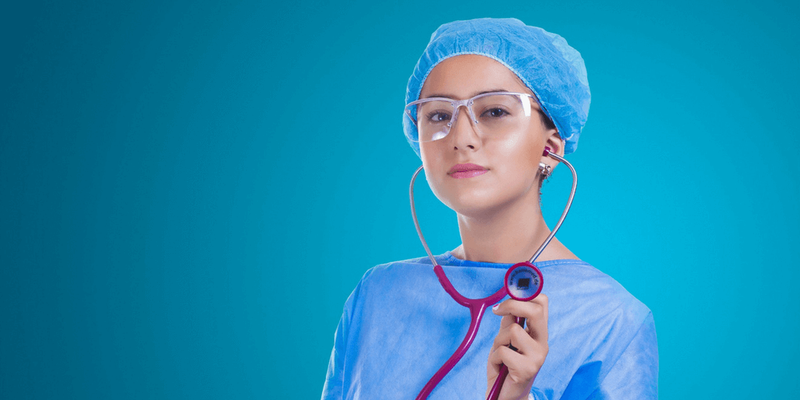 Needless to say, being a nurse is a demanding and stressful job to begin with. A shocking article by Beth Boynton and Doug Hall captures the absurdity of what nurses go through in just ten minutes of their shift. To help you not lose your sanity, here's just the first minute of nurse-patient interactions:
What's taking so long? My mother is screaming in pain.
Can I borrow an Aldactone from 326A for 307B?
You have a call holding on line 1.
Is it OK for my brother to eat with a blood sugar of 53?
Did the blood work get done for the patient in 311?
Were there any abnormal labs for my other patients?
Was the physician notified of my nephew's problem?
Has anyone talked to the patient about surgery being cancelled?
Feeling overwhelmed already? And you're simply reading the transcript — imagine being the person responsible for patient care!
Nurses being empathetic towards patients is one of the biggest contributors to patient satisfaction. But nurses are, first and foremost, human beings too.
It's impossible to expect nurses to take good care of patients when they themselves are stressed out, fatigued, and unhappy.
The agency of the employer is of crucial significance. If nurses are part of an otherwise healthy work environment, then they won't hesitate to accommodate for exceptional situations of high demand.
If, however, your hospital is always understaffed and stretching to make ends meet, it's an unrealistic expectation to want nurses to deal with it. At best, they'll feel neglected by their employers.
And at worst? They will feel purposely exploited.
Overworked Nurses Are a Safety Hazard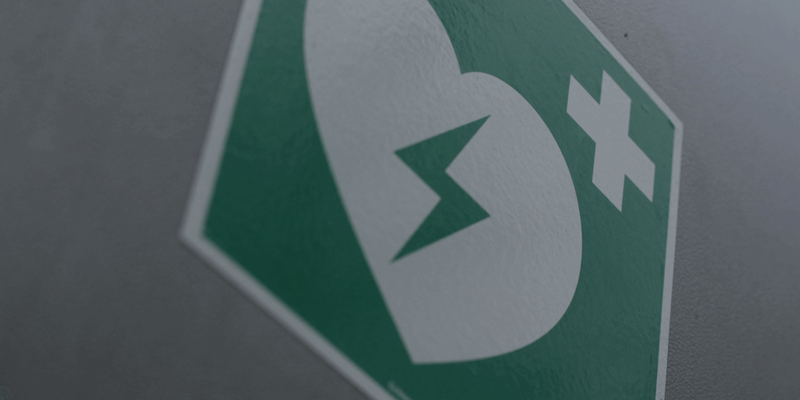 This brings us to an important question — just how real are the dangers of employing overworked nurses?
Healthcare businesses might find it difficult to prioritize patient satisfaction to the extent that restaurants or hotels do. They're in the hospitality business, after all, and people don't seek pleasure from hospitals.
We've repeatedly addressed how this is exactly the wrong attitude to take. However, even if we assumed that patient satisfaction is not a priority for hospitals, could there be anything less kosher than compromising on patient safety?
A 2013 study by the Journal of Patient Safety found that 210,000 to 440,000 patients die at hospitals each year as a result of medical errors. Medical errors are often caused by nurses who are too fatigued to pay attention.
In an infamous case in 2007, an obstetrics nurse at St. Mary's Hospital in Wisconsin mistakenly gave a pregnant 16-year-old an anesthetic that wasn't prescribed. As a result, the woman died from cardiac arrest, but her baby lived.
How can these amateur mistakes be made?
Well, it turns out that the day before the incident, this nurse volunteered to work an extra eight-hour shift. She ended up sleeping at the hospital for a few hours, before starting work again at 7am the next day.
The nurse was suspended and lost her job. Although this may seem like a fitting comeuppance, there is an argument to be made that the management should've taken the fall, too. It's no big surprise that many hospitals trick their nurses into overworking.
Low salaries are the reason why financial incentives, aka additional shifts, are an industry-wide practice. Low-wage nurses simply have no other option than to keep signing up for additional shifts.
A Closer Look at Employee Engagement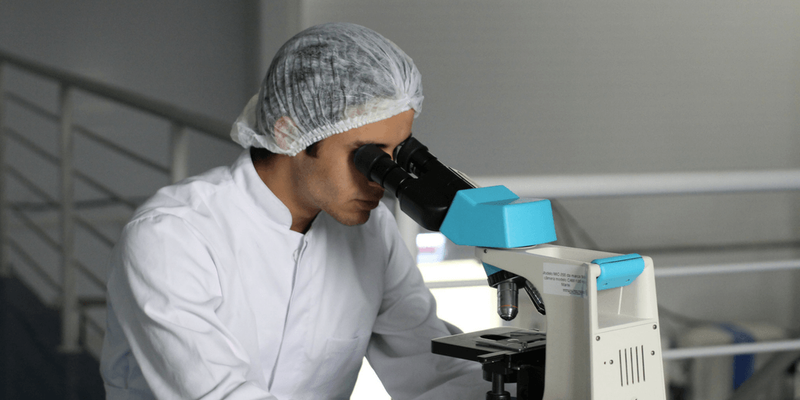 Kevin Kruse, the author of Employee Engagement 2.0 says:
Employee engagement is the emotional commitment an employee has to the organization and its goals, resulting in the use of discretionary effort.
The key phrase here is discretionary effort. Earlier we'd identified employee engagement as one of the key factors that lead to improved patient experience. A salary is simply not enough to keep an employee motivated to perform everyday under high-stress situations.
Successful modern businesses attract the best talent from all over the world because of the work culture they invest in. Employees do want a salary — but unless they feel fulfilled at a personal and professional level, it's unlikely that they will put too much effort into delivering excellence.
As a business, you have to actively strive to create an environment where your employees are not afraid of being vulnerable or failing. An atmosphere of trust intrinsically motivates your employees, consistently making them go above and beyond the call of duty.
Modern workplaces put an emphasis on health and flexibility. A tech company from Oregon offered their employees unlimited vacation of paid time off (PTO). Surprisingly, they found that on average, people took the same amount of days off. Then why was this a valuable exercise? Their CEO says:
Unlimited vacation policies convey trust, making employees–not their managers or HR directors–responsible for making sure their tasks and projects still get done regardless of the time they take away from the office.
In another example from the tech industry, a boss's response to an employee requesting time off for mental health went viral.
What is the solution to this problem?
First of all, to minimize nurses' workload where and however possible. Having them greet every patient while guiding through sign-up process is exhausting and oftentimes demeaning. Nowadays, we've got digital solutions that can take care of that without a hitch.
By providing patients with means for self-service, a queue system effectively relieves nurses of the burden. As a result, healthcare providers are free to pursue other, more meaningful activities.
Secondly, nurses need to have strictly defined responsibilities. It's no good if a nurse needs to play the role of a reception desk agent as well as healthcare provider.
Then there's the matter of payment. It goes without saying that taxing jobs such as nursing should have adequate compensation.
Sadly, this is often not the case, and this leads to disastrous consequences: low salary is cited to be the chief reason for quitting the job.
Perks Are Not the Answer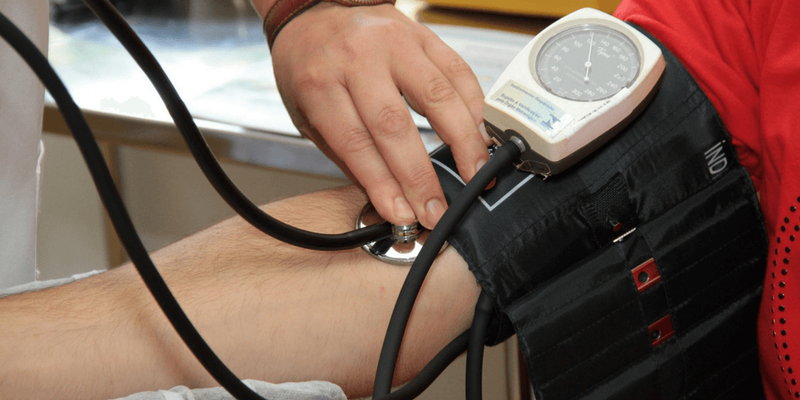 Of course, Silicon Valley's perks are notorious and not replicable across industries. From on-demand yoga classes to unlimited beer and everything in between, what is the lesson here?
It's quite simply this — unless you value your employees as individuals, they will not become their best selves while working for your organization.
A report by the Corporate Leadership Council found that employees with lower engagement levels are four times more likely to leave their jobs than those who are highly engaged.
The nursing profession is broken at a more fundamental level. Nurses have far more immediate concerns about their wellbeing.
A survey conducted by the Vickie Milazzo Institute in Houston interviewed over 3,300 nurses. Over 64% of the nurses said they rarely get seven to eight hours of sleep per night.
Overworked nurses almost seem to be the norm rather than the exception. But there's one other factor that consistently causes nurses to be unhappy in their jobs.
In the same survey, 75% nurses said they feel they don't have enough authority. Dan Pink's theory of motivation feels especially relevant in healthcare — employees feel motivated when they have autonomy over their work.
If you want your hospital business to thrive in a competitive market, invest in the people who work for you.
It can be tempting to overwork your nurses for short-term gains. But eventually, this decision can adversely affect the functioning of your entire hospital can cause unforeseen disasters.
Nurses are the cornerstone of hospitals. Without them, hospital industry is practically non-existent. Yet despite all that, nurses end up being neglected the most.
Overload is cited by 61% of nurses to be the reason they are unable to give patients the care they wanted. A Royal College of Nursing (RCN) survey revealed that 62% of nurses thought about quitting due to being overstressed.
The burden keeps growing — or at least the way it's perceived. In the same survey, 83% nurses have reported feeling their workload has increased in the last 12 months.
Whether this opinion is fact-based or anecdotal doesn't matter. What matters is that nursing staff feels as if though they're being used.
---
Nurses are the lifeblood of your hospital. They carry the success of your enterprise on their backs, often for little to no gratitude. It may be emotionally rewarding, but more often helping patients is a thankless job.
Want to make the life of your nurses easier? A patient queue management system is the way to go. Qminder is being used by many health facilities around the world — and to great effect!
Don't believe us? Read up on the many benefits a QMS offers you, or try Qminder out for free. Two weeks of unlimited free trial — your nurses will be sure to thank you for it.