How Cannabis Retail Benefits From Queue Management
Updated on 26 August 2022
The cannabis retail industry is the new kid on the block: cool, attractive, and aggressive. The growth is unprecedented, and the eyes of the entire retail sector are peeled for the new exciting things expected from the industry.
Is there anything that could further improve cannabis retail in the eyes of your average Joe Customer? The answer is self-service queue management.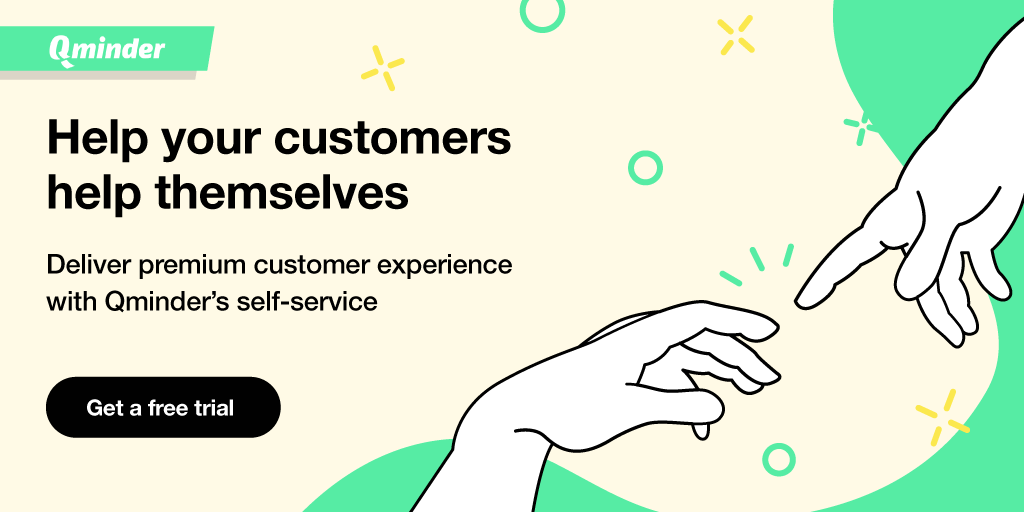 Cannabis retail's path to (literal) organic growth
The legislative efforts to decriminalize the production and consumption of cannabis plant have led to unprecedented growth in the industry.
According to recent projections from BDS Analytics, cannabis consumers spent $6.7 billion on legal cannabis products in North America in 2017 alone.
That is already a 30% increase from the year before, and the growth does not show signs of slowing down any time soon.
By the year 2022, combined cannabis sales were forecast to hit $31 billion, with the recreational cannabis sector bringing in as much as $15 billion.
At the moment, more than 30 countries have legalized the use of cannabis, with several more countries pledging to do the same in the coming future.
The current boom is mostly owed to the United States of America and Canada making legislative changes.
The latter country is, as of today, the largest fully legalized cannabis market, where consumers spend 1,200 dollars per capita per year on cannabis. The same growth can be observed on the opposite end of the service spectrum — labor force.
The marijuana industry, on both the recreational and medicinal sides, has added over 100,000 jobs in 2021 alone. Job creation is expected to grow even more as more US states legalize marijuana consumption.
It is currently the fastest-growing labor market in the US.
The cannabis consumer experience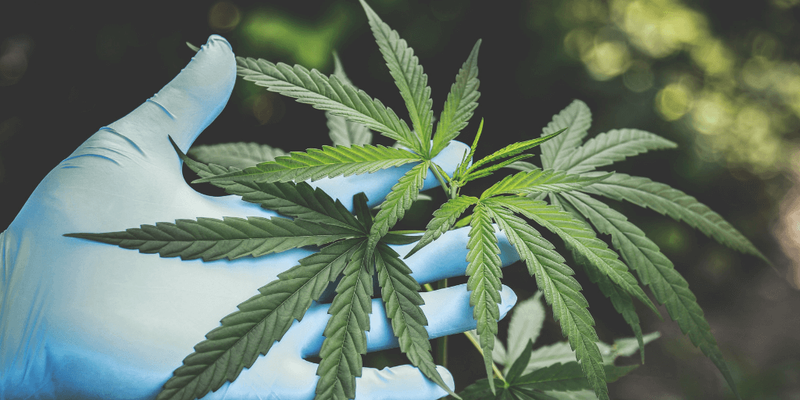 Despite all these impressive numbers, it is important not to grow complacent and simply rest on laurels, and try to gain an edge over your competitors in the field.
Cannabis users are spoiled for choice, and not only in terms of product selection — cannabis retail is a highly competitive field now.
While older generations of consumers are more likely to stay loyal to their dispensary or provider of choice (aka you), younger generations are less so. Millennials are becoming increasingly the biggest consumer demographic, and it, quite literally, pays to entice them and earn their loyalty.
The mission, therefore, is not only in bringing them in, which may prove to be the easier part, but making them come back to your store as well.
The experience across different dispensaries is widely inconsistent, and product selection, while an important factor, is not the only driver of loyalty:
"At first, consumers flock to every dispensary with its doors open. As time goes on, licenses are granted and competition springs up. When availability is no longer limited, consumer expectations begin to rise."
What's the solution to this problem? It's customer service.
Customer service is critical to the success of any retail operation, and the cannabis industry is no exception.
Where many businesses err is that they are under false impression that service consists of, well, actually servicing a client: recommending them different types of product, hearing out their wishes/requests/complaints, and satisfying their needs.
Some needs, however, are often left unvoiced.
Why queuing in cannabis retail matters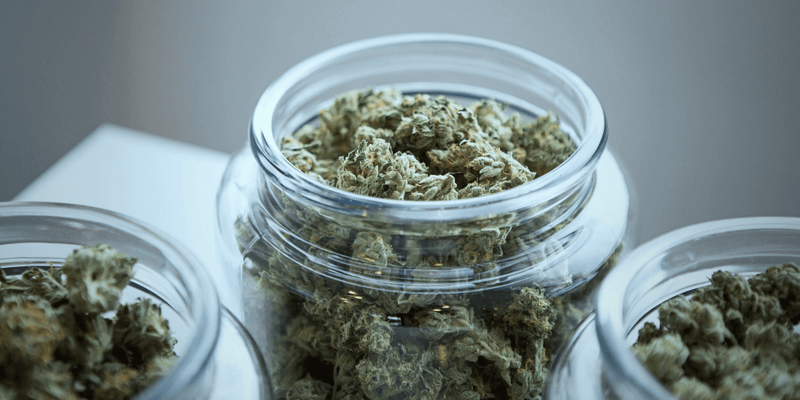 At the risk of offering a cliche advice, first impressions are important. A convenient location is only one aspect of winning a customer over; next, you need to convince them that they will get not only their money's worth but also their time's worth.
(And according to an old adage, time and money are virtually the same.)
One of the bigger banes of retail shopping experience is inadequate use of customer time via mismanaged queues. The same applies to cannabis retail, as the service flow is largely the same: a customer comes in, spends time in a lobby while waiting for their turn to be serviced, and then leaves.
Depending on the amount of time a customer has to wait, that third step — leaving — may come sooner than you as a store owner would like. Therefore, true customer service begins from the very moment a visitor steps inside your store.
Poorly performing service processes can be a liability to cannabis retail, as it creates more work for your staff, leading to an increased likelihood of human error. Slower processes also mean visitors spend more time in line than being served by staff, which leaves a negative impression on customers, both current and potential.
A good queuing system — like Qminder — can reduce walkaways by more than 75%, which translates into:
more customers
more loyalty
more revenue.
With consumer spending ballooning, so is the competitive field. A small blunder may lead to a client leaving you for another business and, provided that this second business offers a more satisfying experience, staying with your competitors.
What's worse, these dissatisfied customers are likely to discourage other people from visiting your store. Their negative experience, shared either personally or publicly via review platforms, will be used as a justification not to give your store the benefit of the doubt.
Your product may be of the highest quality, but because of a poorly thought out queuing system, your store will be damaged goods.
The benefits of queue management for cannabis dispensaries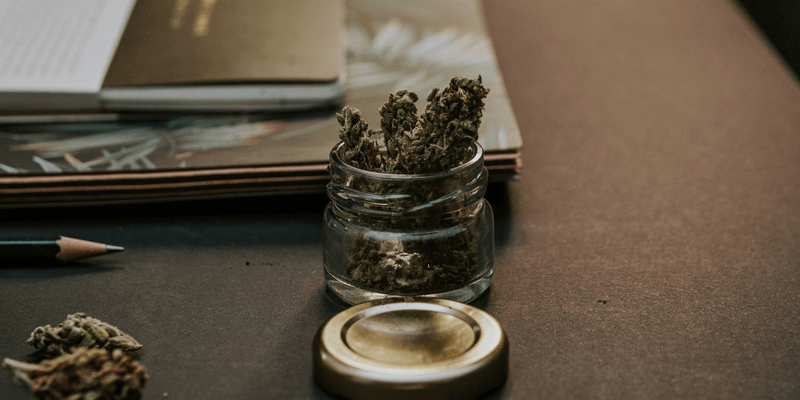 The benefits of managing waiting lines should not be understated. A good queue management system enables your shop to run more smoothly, thus helping offer a more pleasing shopping experience.
Retail owners must take into account the consumer population that is visiting their first dispensary:
Are they new to cannabis consumption? When was the last time they tried it?
Do they have relevant questions they need to sort out?
Having this information available before service is crucial to offering the best possible experience to these visitors.
A queuing system does not only help deal with visitors in a timely manner, demonstrating your shop's commitment to customer service.
It also helps collect customer data, making servicing customers easier and more personalized, complete with the ability to address your clients by name.
Despite decriminalization, people may be averse to using their real contact information (first and last name, email for future marketing solicitations, etc.). A digital queue management system, while collecting relevant visitor data, will only display publicly the customer's first name.
If they wish so, visitors may even opt to use a made-up name in lieu of their real name, provided that they can remember it when the service screen shows a notification.
The gathered visitor data can then be used to analyze consumer and visitor patterns, get the bigger picture of your business, and decide how to better design the layout and service flow of your store:
"Retail owners will want to also consider the flow of store traffic, especially when business is booming. Putting into place tools like a solid cannabis dispensary POS, and integrating systems like a separate line for online order pick-up can improve the ambiance by making customer transactions quicker and smoother, especially if you're dealing with limited space."
As Gwen Morrison, CEO The Store WPP, The Americas, points out:
"Right now, the experience (in cannabis stores) is inconsistent, as the category extends from the cold dispensary formats to lifestyle boutique. In the future, some stores may look like bakeries, others may take on the look of fine jewelry. As the BBC recently speculated, 'seedy headshops' could be a thing of the past."
Experimentation is the name of the game, but experimentation without data is doomed to fail. Without access to such metrics as wait time, service time, or visitor history, improving customer service becomes nigh impossible.
With the maturation of the cannabis retail industry, it becomes increasingly crowded as everybody wants to their slice of the pie. Companies who woke up late to this opportunity will find themselves hopelessly behind their competitors. It is crucial to stand out now, while the momentum is still on your side.
By creating an enticing shopping atmosphere as well as focusing on strengthening customer experiences and tightening the service gaps, you can get your name out there and achieve greater customer retention.
Qminder is a tool that could help you achieve that premium atmosphere. Sign up for free 14-day trial of Qminder to check out its experience-boosting capabilities.