EyeSite Gives You the Best Eye Care Experience
The beauty is in the eye of the beholder — that's something EyeSite understands like no one else.
EyeSite is an advanced eye care facility that was established in 1991 to provide expert medical eye care using state-of-the-art diagnostic technologies. As a comprehensive eye care facility equipped with an optical and manufacturing laboratory, Eyesite provides medical services, such as eye examination or diagnosis, eye therapy and vision correction treatments.
But the key to the success of EyeSite lies not only in their tech-savviness. Its adherence to great customer service is what puts it ahead of the competition.
A Wide Array of Eye Care Services at EyeSite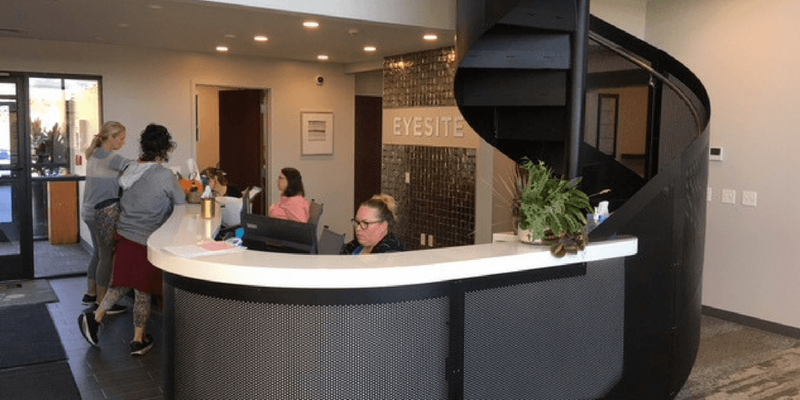 The way to great customer service is paved with a great list of services, and EyeSite understands it. Its array of services can be divided into two equally important parts: eyewear and eye care.
EyeSite boasts one of the largest selections of eyewear in the area, with over 2,000 pieces of eyewear to choose from. This includes corrective eyewear as well as sunglasses, with separate brand name options for women, men, and children.
What's more, EyeSite offers lenses from different materials, including glass, hi-index and mid-index plastic, and polycarbonate, as well as specialty lenses: polarized, antireflective coating, transition lenses, scratch-resistant coating, etc.
The eyewear is specifically designed to withstand not only weather conditions but also active lifestyles. As the company puts it, "Life moves fast. EyeSite gives you the freedom to move with it."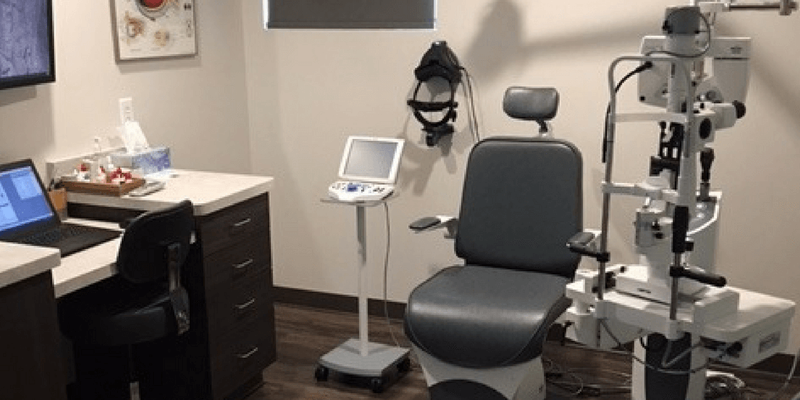 As for eye care, EyeSite specializes in the diagnosis as well as treatment of eye disorders — from common visual ailments to vision therapy. For this purpose, EyeSite has employed three on-site eyecare physicians with the Doctor of Optometry (OD) degree and a long list of achievements.
One of these physicians is Bruce R. Hankin himself, an optometrist who founded EyeSite back in 1991. In case of emergency eye care, doctors are available on call 24/7.
What truly sets EyeSite apart is their willingness to work with difficult cases. As long as it makes their patients happy, EyeSite staff will make it happen.
We specialize in refitting patients who have been told previously that they are not candidates for contact lenses, especially patients who have discontinued wearing contacts due to poor vision, discomfort, or inconvenience.
Putting Customer Service First
EyeSite is a very retail-oriented facility, with a team of 17 dedicated eye care professionals. Each employee takes great pains to provide the best service they can for their patients. This goes not only for the on-site optometrists, but also receptionists and service representatives.
To better provide their patients with pleasant experiences, EyeSite has made great adjustments to its customer service plan.
In the EyeSite's old establishment, patients would come in and check at the receptionist, with a special area for picking up and adjusting glasses. After moving into a new place due to expanding patient base, Eyesite has rearranged its floor plan.
Since EyeSite specializes equally in eyewear and eye care, it was important to distinguish patients who come to see any of the opticians from visitors who are interested in purchasing glasses. To this effect, EyeSite introduced several individual desks instead of one common waiting area.
As EyeSite has always been keen on providing sleek and modern experience to their visitors and patients, it decided to start using the Qminder queue management system to better track each visitor. Qminder lets the staff collect vital visitor information and act on it.
We take their name and service they need, and put them into our system. We check the dashboard to see who's next, to eliminate the "wondering" part. Thanks to Qminder, we know exactly what our patients are here for and what services they need.
EyeSite knows that no person wants to go through lengthy, overcomplicated process of queuing, especially when you're dealing with people with visual ailments. That's why queues at EyeSite are explicitly made as human-friendly as possible and why EyeSite commits itself to great customer service.
Future Customer Service Plans for EyeSite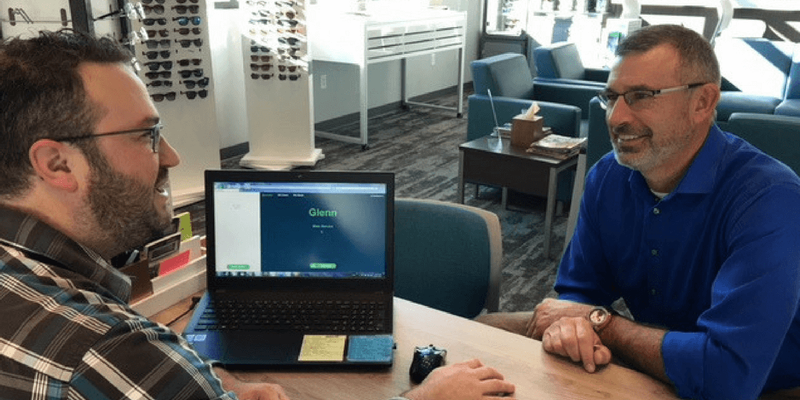 EyeSite already enjoys expansive patient base, as people are naturally attracted to eye care professionals who treat their patients with utmost respect.
What's in the cards for the future? To get even more clients, of course. EyeSite wants to further widen their choice of glasses and boost their optometric sales while keeping everything organized.
That's certainly a challenge, but from what we've seen from the EyeSite team so far, these people don't shy away from difficult tasks.
---
Do you want your own business to enjoy the same customer admiration as EyeSite? Visit the Qminder Blog to find out more about customer service, customer experience and for more of these success stories.