Excellent Tasting Experience From Plate by Plate
As a dedicated volunteer organization, Project by Project knows how important it is to inspire, enlighten and raise awareness within its local community.
One of the signature events promoted by Project by Project called Plate by Plate does exactly that. It is an annual tasting event which features star chefs, top restaurants and beverage sponsors from across the country.
With the help from Qminder, Plate by Plate each year manages to surprise its guest with excellent visitor experience and help local professionals make their voices heard.
Plate by Plate in a Nutshell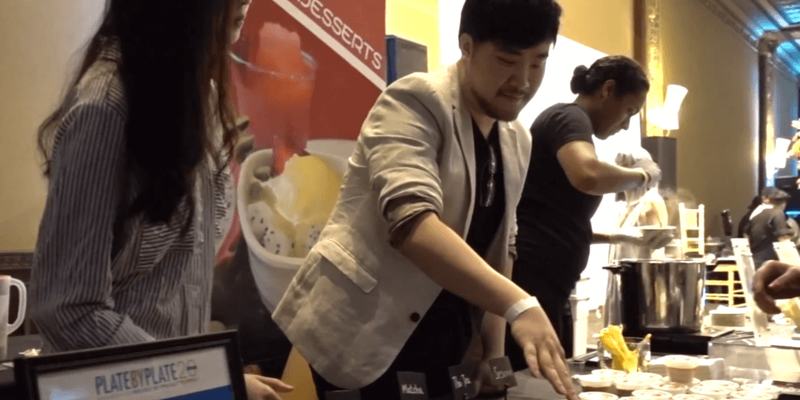 The Project by Project organization was first formed by a group of friends in a Manhattan apartment who wanted to provide for their local community through innovative philanthropy. The slogan of Project by Project — "Reverse apathy" — reflects these core values.
As one of organization's most prominent projects, Plate by Plate takes this slogan to heart. This annual tasting event chooses a different issue to champion every year, and helps with fundraising, community outreach and media attention efforts within the Asian American community.
The exposure provided by Plate by Plate is of undeniable benefit to hundreds of young working professionals wishing to network and raise public awareness. Plate by Plate features over 35 top restaurant, 20 beverage vendors, celebrity chefs and sous-chefs, with nearly 500 foodie and beverage enthusiasts coming in every year.
"Participating in Plate by Plate is a great way to not only give back to the local community but also meet and mingle with other professionals in the food and beverage industries."
But this high attendance doesn't come without its costs. With half a thousand people in one place, there are bound to be difficulties with visitor traffic and registrations — and consequently, with visitor experience.
This is why Project by Project turned to Qminder for help with their signature tasting event.
How Plate by Plate Organizes Their Event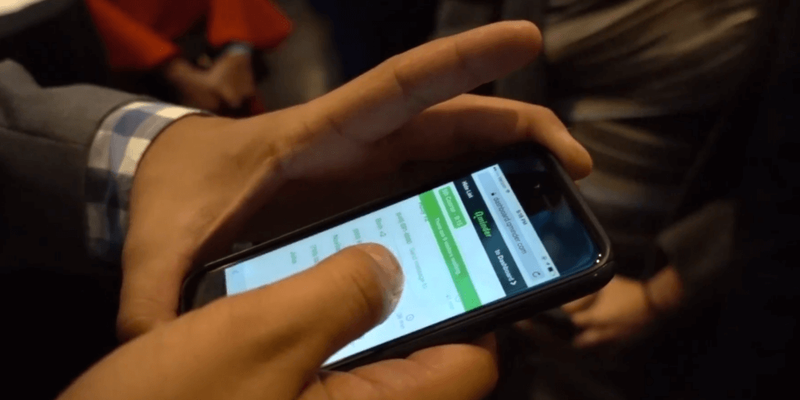 On 6 October 2017, Plate by Plate has launched another annual tasting event. It took place at Price George Ballroom in New York City, and over 300 guests were in attendance.
The year of 2017 has marked the 20th anniversary of Project by Project, which made this event all the more special. It was important that everything would go without a hitch — and thanks to Qminder, it has.
"We had multiple food and beverage stands and four seated chef tables, the reservations for which we managed with Qminder. These four restaurants offer 5-6 rounds of 20 minutes seated tasting, with 15 guests per round."
Unlike a typical use case of Qminder, where self-service is strongly encouraged, Plate by Plate organized the process their way. Because the number of reservations per person is limited, the staff at Plate by Plate had to input the information on behalf of their guests.
However, this did not affect negatively the situation with reservations. The process went smoothly, and the initial text messages notifying visitors about their reservations were sent on time.
During the event, these same text messages were used to inform guests of any changes or cancellations. All employees found it a really convenient feature.
And that's the core reason why Qminder enjoys such popularity. The benefits of using Qminder were felt not only among customer but also employees, whose job of accommodating visitors has become that much easier.
"Qminder made our reservation system manageable for our guests and staff."
The time and effort that Plate by Plate has been previously spending on reservations were now free to be focused on providing even greater visitor experience.
Project by Project prides itself on empowering and providing platform to often-neglected voices within the Asian American community. It's been great honor for Qminder to contribute, however small, to this progressive movement.
Future Plans for Plate by Plate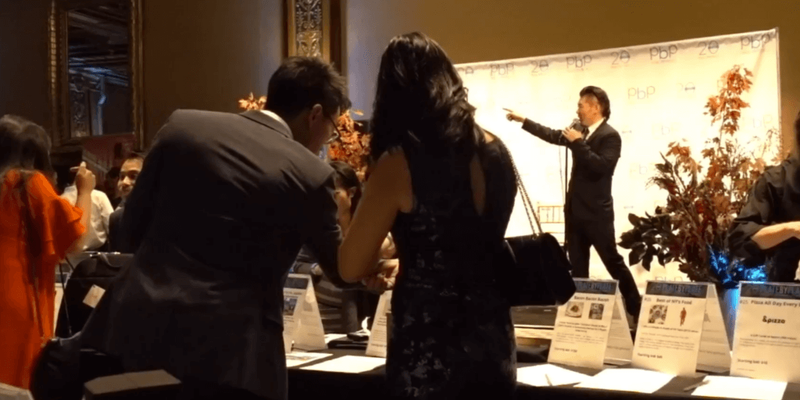 With all that said, what's around the corner for Plate by Plate?
Plate by Plate is teaming up with Qminder to raise their visitor experience to even greater heights.
First of all, there is a need to count the actual total number of attendees. As of right now, reservations are made on behalf of one person only, making it difficult to correctly measure the attendance.
Secondly, Plate by Plate employees have expressed interest in accessing a quick history of guests, with the ability to immediately move guests from one waiting line to another. Though small, these updates to the Plate by Plate visitor process can help them serve their guests even more efficiently.
The feedback that both Plate by Plate and Qminder have gotten so far leaves no doubt — it is a powerful tandem.
"Qminder helped us deliver a truly wonderful chef's table tasting experience."
---
Do you want your own business to leave as good of an impression as Plate by Plate? Visit the Qminder Blog to find out more about customer service, customer experience and for more of these success stories.