Ravensbourne College Queue Management
How Ravensbourne College manages visitor queues with Qminder
With Naomi Elliott, Head of Ravensbourne Kit Store
---
Ravensbourne Kit Store, located at the Greenwich Digital Peninsula, is a university sector institution in the field of digital media and design, with an extensive vocational portfolio of courses. Ravensbourne College is home to around 200 academic employees, and approximately 2,400 students.
This has led to a lot of unnecessary friction before Ravensbourne College decided to improve its queuing situation with a wait line management tool — Qminder.
Solving high student traffic at Ravensbourne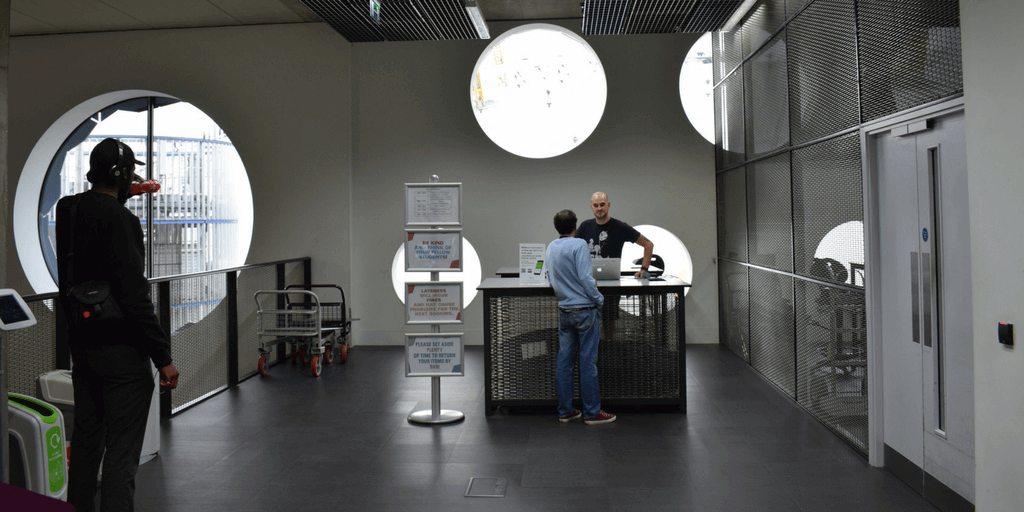 As a leading college in digital media and design, Ravensbourne highly values innovation. Ravensbourne aims to provide digital students with the latest equipment for producing excellent work. With this in mind, Kit Store is set up with more than 4,000 different pieces of equipment: cameras, lighting, microphones, laptops, IT accessories, recording equipment and more.
Kit Store expects around 84 visitors on a daily basis. This can be quite messy if students all arrive at the same time asking for equipment. Having both sides' convenience in mind, Kit Store chose Qminder for a fair and student-friendly waiting system.
Before subscribing for Qminder, Kit Store was relying on students' honesty about their arriving times. But this can lead to a messy situation where one claims A and the other claims B. Having both sides' convenience and benefits in mind, Kit Store chose Qminder for a fair and students-friendly waiting system.
"It's been incredibly helpful to have it… We deal with on average at least 270 or so collections a day so we are talking about a huge number of people coming in everyday. It's quite a high number." Gary Morgan, Kit Store Supervisor at Ravensbourne Institution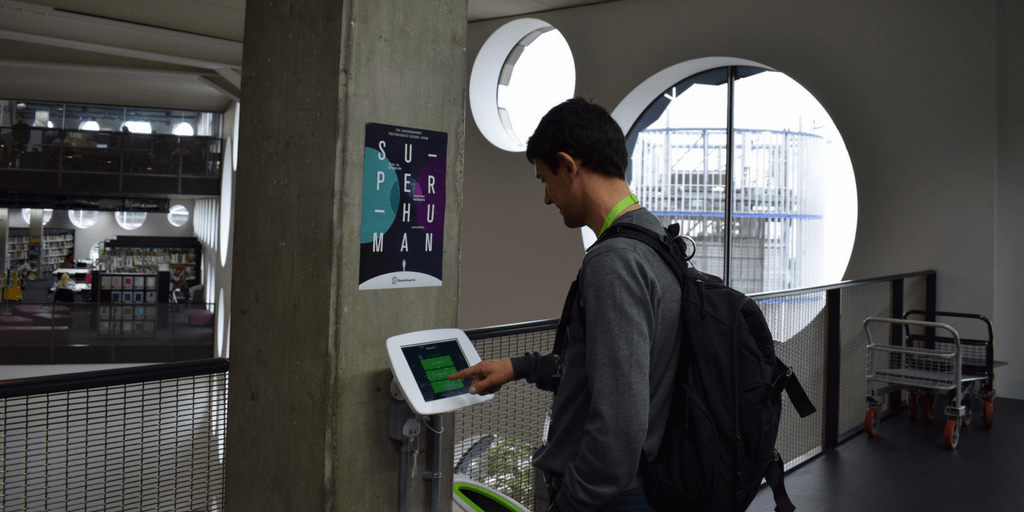 Three different lines are set up for different services: Standard Queue, Staff Queue, and One Item Only:
Standard Queue is for solving basic queries and issues.
Staff Queue is set up to serve the staff.
One Item Only is set up for visitors who pick up one piece of equipment only.
A sign-in iPad is set up with an enclosure system attached to the wall right next to the waiting couch. Students are encouraged to sign-in remotely on their mobile phones — more tailored and user-friendly for a generation who's used to get everything done on their smart phones. Moreover, Qminder serves as a queue management system which makes the might-be mess easy and simple to handle.
It's been completely positive, to be honest. Everyone has been really happy with the service. All the staff know how to use it properly. Made everybody so much manageable for us Gary Morgan, Kit Store Supervisor at Ravensbourne Institution
Queuing system for educational institutions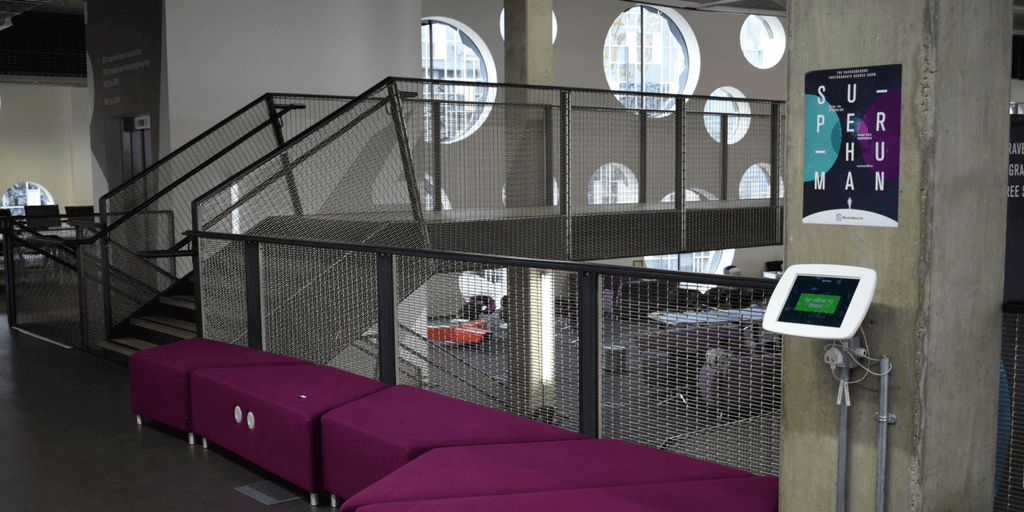 Qminder has been an asset for a number of clients in Higher Education environment in the US, UK, Canada and Portugal.
What makes Qminder so helpful is that it is a cloud-based queue management system, which means that there is no headache from having to use servers, hardware lease agreement, and support. It also offers flexible customization in terms of service desks, lines and locations.
The set-ups and waiting lines can be different according to the services you provide. What doesn't change is your personal touch in customer service and an easy, manageable system.
In addition to Qminder TV, which allows for signage and visitor guidance, Qminder also includes a number of quality-of-life features that help take the already great service to a whole new level.
For example, employees use their profile picture, which lets students know which staff member to go to for help. Ravensbourne has also implemented a special website that shows expected wait times at their location. This way, students can visit the office at a less busier time.
---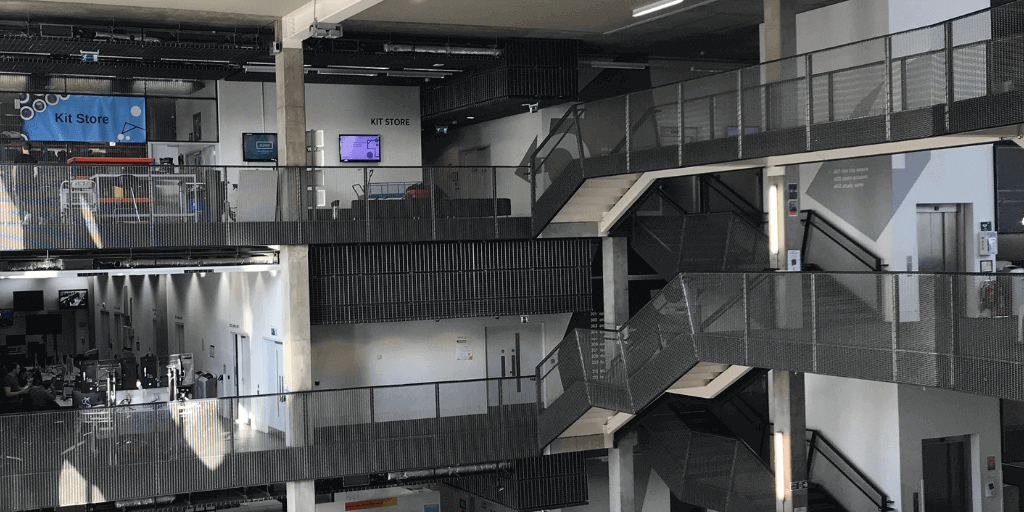 Ravensbourne's customer service charter states that all employees are to follow the high standards of service, by approaching "each enquiry with professionalism and doing their best to fully deal with enquiries on first point of contact".
While technology cannot substitute a friendly smile and warm approach, it can enhance it, and that's exactly what Qminder helps to achieve at Ravensbourne College.
For more user cases like this, check out our case studies or just set Qminder up yourself.
Try Qminder Free