Carrier Enterprise: Enhanced Service Quality Using Qminder Queue Management
Founded in 1998, Carrier Enterprise is a subsidiary of the largest independent HVAC (heating, ventilation, and air conditioning) distribution company in the world – Watsco, Inc.
Apart from distributing air conditioners as well as a line of aftermarket parts, supplies and accessories, the company places significant importance on providing an outstanding customer experience.
For that exact reason, Carrier Enterprise (CE) decided to implement Qminder, a digital queue management system that provides a visitor sign-in solution and manages waiting lines.
However, queue management was not the only benefit CE got from the product. With Qminder's real-time statistics, Carrier Enterprise could see how their location was performing and which parts of service needed enhancements.
Let's take a detailed look at how CE improved their service with Qminder.
Before Qminder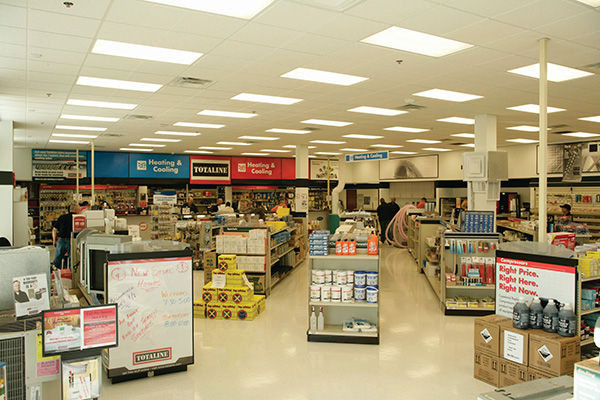 During the summer months, the CE location can have more than 40 customers waiting in the showroom for assistance, with a total wait time up to an hour.
CE customers were often waiting in a wrong spot or wasted time waiting when they did not need to wait at all.
Carrier Enterprise used to have an old-fashioned take-a-number queue system which could not reach the customer on the same personal level as Qminder, and dragged the entire waiting experience down.
On the lookout for the perfect queue management solution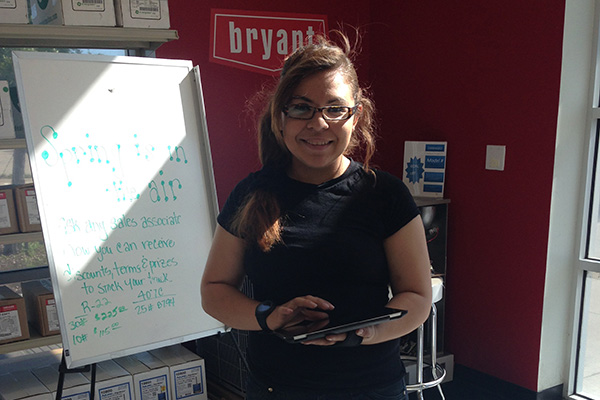 The company quickly realized that to better greet and guide their visitors, they needed a more powerful and innovative wait line management solution.
After finding Qminder, the app was quickly tested, successfully piloted and launched at the location.
For a more personal approach, a greeter with an iPad welomes the visitors and guides them through their customer journey.
Now, with the help of Qminder, visitors are not chained to the waiting area. They can browse around the showroom and be sure that they will be called on time.
After the customers are added to the queue, their name appears on TV screen along with other visitors waiting in line.
When the turn comes, their name is highlighted on the screen. All this contributes to getting rid of a stressful waiting experience, resulting in happier, less anxious visitors.
"Things are going really well here and we are loving the information we are getting so far. The response from our customers has been great as well," says Shelley Powell Graham, Store Manager of Carrier Enterprise Carrollton, TX.
Carrier Enterprise takes full advantage of the statistics provided by Qminder and not only optimizes its operations but also anticipates the customer needs.
"I cannot begin to tell you how amazing it is to have this data and we have already been able to positively impact our business," explains Mrs. Powell Graham.
The use-case of Carrier Enterprise is a perfect example of how Qminder can drive improvements in customer experience and sales as well as help understand both visitors and the business.
"We are really loving the system and the data that we are able to use from it," adds Shelly.