Tele2 improves new client centers using Qminder
Tele2 AB Group is one of Europe's fastest growing telecommunications operators, with 15 million customers in 10 countries. In Latvia, Tele2 was the first mobile operator to breach one million customer threshold in 2006 and currently with 46% market share of active voice service customers Tele2 focus is to cement its position as the leader in mobile communications area.
Qminder was chosen for queue management in 6 locations in Latvia and more to be coming this year. With the system being in daily use for more than 6 months the feedback has been positive.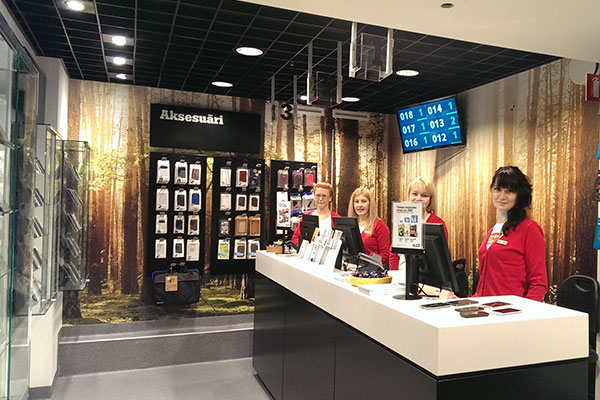 New queuing concept
Last year Tele2 started to remodel its clients' centers by introducing a new design concept elaborated of Tele2 AB Group in close cooperation with Swedish company called "Boys don't cry". The new layout tears down the boarders between clients and employees for a better customer service.
"Tele2 aims to achieve that customers could browse around the store while waiting and Qminder is doing this right now", tells Arnis Pucins, Director of the Tele2 Retail Department.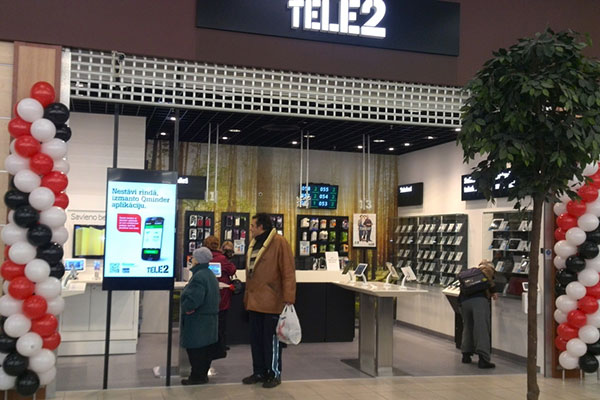 The Setup
Tele2 is using the Star Micronics AsuraCPRNT Printer and Samsung Smart TV. To learn more about the setup visit our customers page.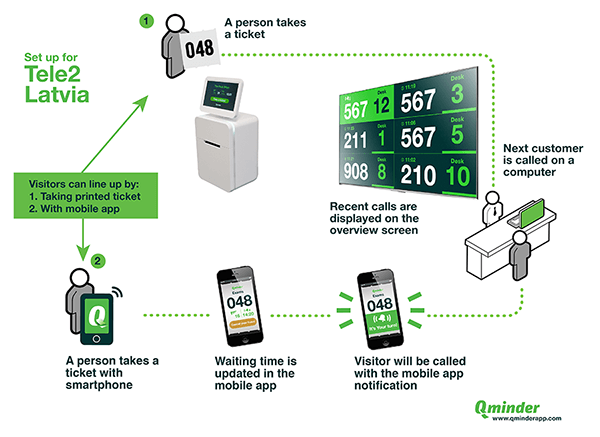 Arnis Pucins adds: "Tele2 likes the simple and quick setup of Qminder with no servers to setup and no software to install. Time spend on the setup was rather short and it was easily understandable for the company and our employees."
As a fellow innovator in the mobile communications area, Tele2 also promotes the Qminder smartphone application for their mobile customers. Many of Tele2 clients' centers are located in shopping malls. Customers using smartphone app can visit other stores and be sure that they will not miss their turn.
"With Qminder smartphone application customers can easy keep track of the queue and use their time as they wish," explains Mr. Pucins.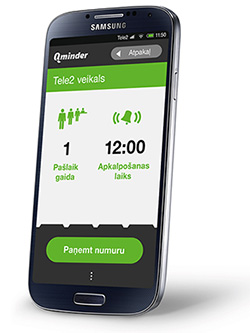 In conclusion
Use case of Tele2 is a inspiring example of how a telecom company can simply increase their customer satisfaction and sales by using Qminder.
This is a nice example how such big company sees potential in cloud solution. Qminder allows to maintain and to see an overview of a client center from the distance.