How Takealot Leverages Queuing Software to Enhance Order Collection
Takealot uses Qminder's digital queuing tools to improve its order fulfillment process
With FC Truter, Product Lead at Takealot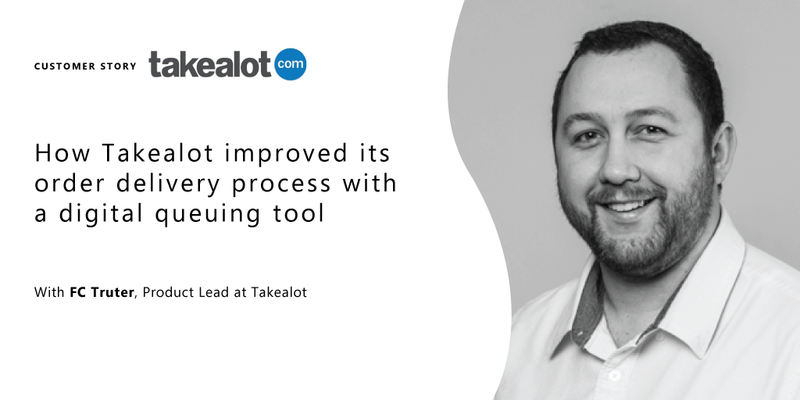 Takealot is a customer-centric online shopping destination that was officially launched in 2011. It has already become the leading ecommerce retailer in South Africa and one of the largest ecommerce retailers on the African continent.
The secret to their success?
Takealot prides itself on its ability to consistently provide amazing customer service. All of their assets and more than 1,500 employees are focused on improving customer experiences — from the moment a customer makes an order on the website to their arrival at the location to collect the items.
Meet the Takealot Team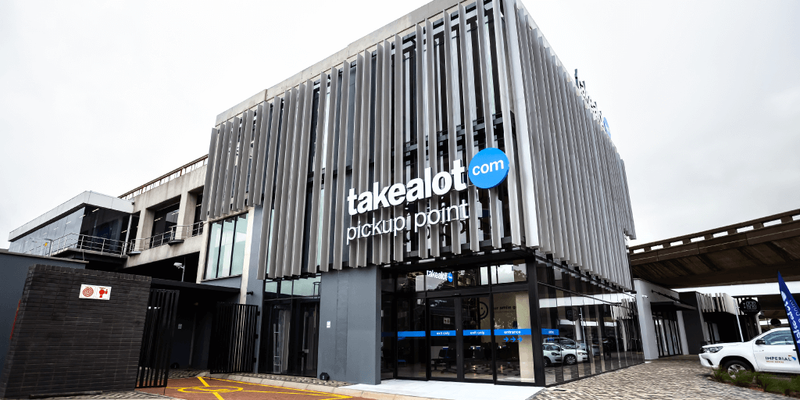 Who: Takealot
Locations: 2
Employees: 1,500+
Daily visitors: 100—2,500
Average wait time: 2-3 minutes
As a click & collect provider, Takealot cares about two aspects of service the most: convenience and speed. To facilitate both, Takealot has launched nationwide Pickup Points — special collection sites for customers to pick up their orders from.
This is a great alternative for people who cannot be present at home or in the office to accept a delivery. To further improve the convenience of collecting orders, Takealot's customers can even nominate a person to collect the order on their behalf.
This works in the company's favor as well, since the conversion of orders to collections rather than deliveries allows Takealot to invest more in their on-site experiences.
As of 2019, Takealot has launched over 25 Pickup Points across South Africa, providing their customers with a wide list of options. Most of the locations are fairly small and rarely have noticeable queues, but it has not always been this way.
Before Qminder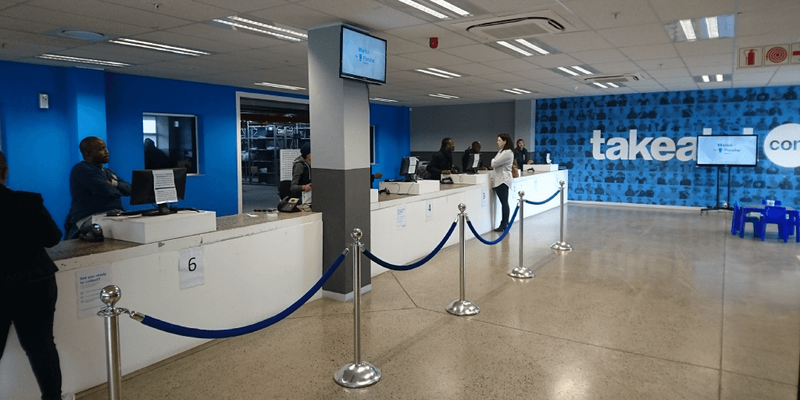 Takealot has set out to excel at customer service since day one, but its journey wasn't without its share of obstacles to overcome.
Takealot's on-site order collection is beneficial to clients who want to pick up items at their own pace and convenience, but it comes with a catch of having to go through physical lines, as opposed to digital ones.
This was exacerbated by Takealot not having any queuing system in place, which resulted not only in long wait times but also poor on-site crowd management. The biggest concern was customer satisfaction, as even if the actual service time is short, long waiting times alone can spoil the overall experience.
However, software that only took care of the queuing aspect was deemed not enough, as Takealot was looking for a queuing system that offered a mix of queuing and service intelligence benefits (e.g., providing relevant and accurate footfall metrics).
Takealot found such a system in Qminder and did a pilot run of it at their Cape Town warehouse.
The new system managed to help the staff out during a particularly busy shopping season. Once Qminder proved both its usefulness and intuitiveness, it was decided to upgrade Qminder to a queuing system utilized by Takealot's flagship store.
Enter Qminder: what has changed in Takealot's processes
A Qminder use-case at the Cape Town warehouse
After a quick setup of Qminder at their location, Takealot slightly modified their layout to account for the changes.
At the entrance, Takealot's warehouse has 10 iPads which are used by customers to manually sign in. The sign-in consists of customers filling in relevant information (phone numbers and order IDs).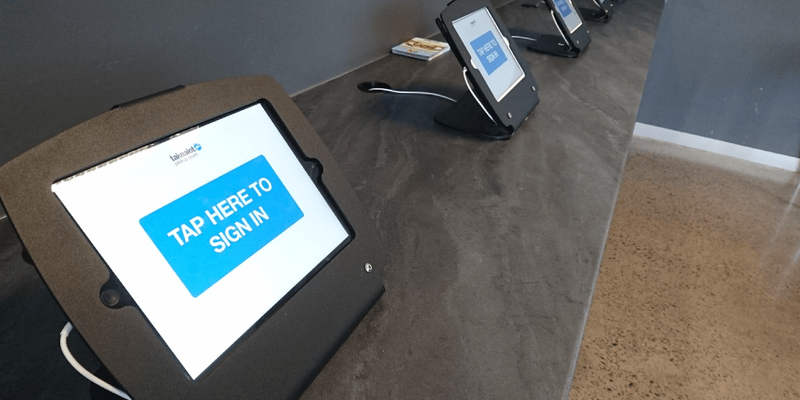 There is a total of three lines for visitors to join. Besides a line for order collection, there is also a line for enquiries and another for walk-ins, used in case orders take longer to process.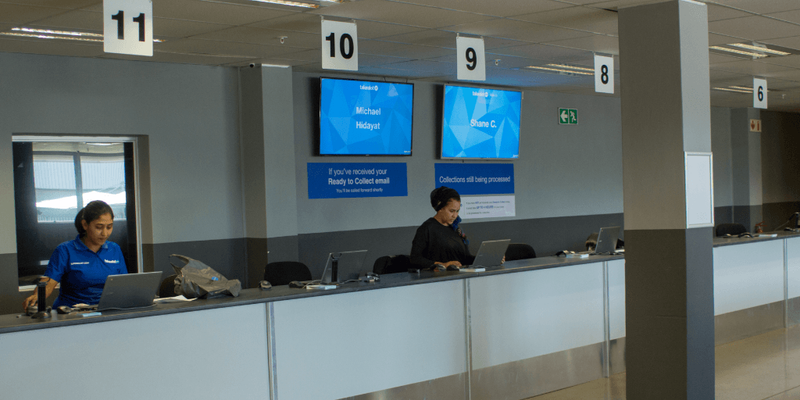 Once a customer is finished with registration, which only takes a few clicks, they arrive at Takealot's dedicated waiting area that is equipped with four Qminder TVs. TVs are used to display, in real time, each customer's queue status.
With the requirement to wait in actual physical lines out of the way, visitors can now choose to spend however little time before an order is fulfilled in the waiting area, which is equipped with a special kid zone for parents with children.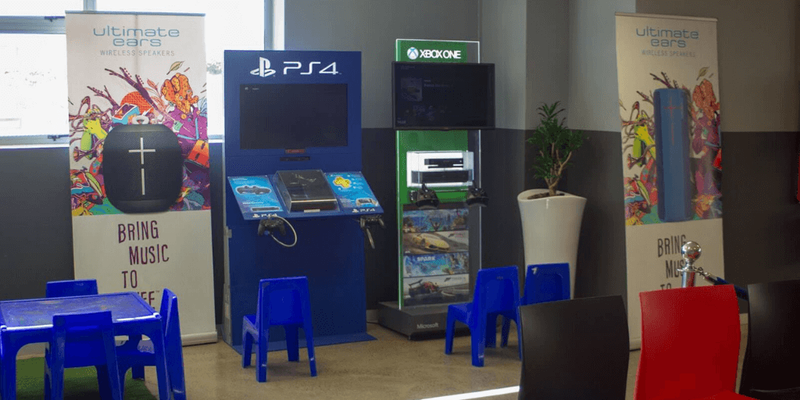 When a customer's turn comes, they are called to one of 21 service desks. Customer service agents, having received order information in advance, retrieve the respective items from the warehouse at the back and give it to customers, thus concluding the experience. In case of delays, customers receive a text message on the number they indicated upon sign-in.
In the period between Black Friday and Christmas 2017, Takealot's Cape Town warehouse hit its maximum number of customers served, at 2573 a day.
The New Road Pickup Point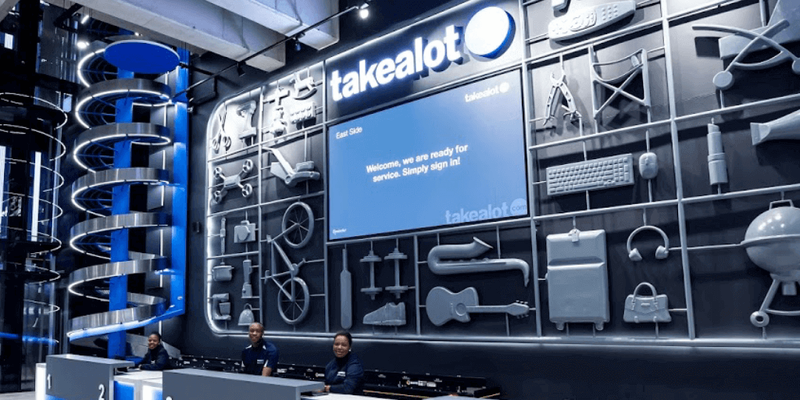 The New Road facility, which is Takealot's Pickup Point in Johannesburg, was launched following the demand from customers for on-site item collection.
The New Road facility is located right next to the busiest highway in South Africa. The challenge during its construction was to use the allotted space in an efficient manner. With a large waiting area all but impossible to achieve, Takealot's only way of keeping visitor experiences high was to ensure quick turnaround times.
Unlike Cape Town, Takealot's collection site in Johannesburg uses its own system for sign-in. Customers use a mounted tablet to choose whether they want to collect or return, and then scan a QR code on their phone or enter a collection code.
A Takealot's employee at the warehouse located above the pickup area receives a message telling them to prepare an order for collection. They send the item down the spiral conveyor belt, after which a clerk at the reception desk calls the order's collector forward.
Having chosen a homebrew sign-in system, the New Road Pickup Point still employs Qminder for digital signage. Large TVs installed throughout the area show visitors in the lobby a waitlist, with a special notification once a specific order is ready for pickup.
Using a mixture of automation and human touch, Takealot manages to dramatically cut down their waiting times. Qminder plays a big role in this, but the Takealot team found other uses for their new customer service system.
Takealot and Qminder statistics
Armed with intelligence about visitors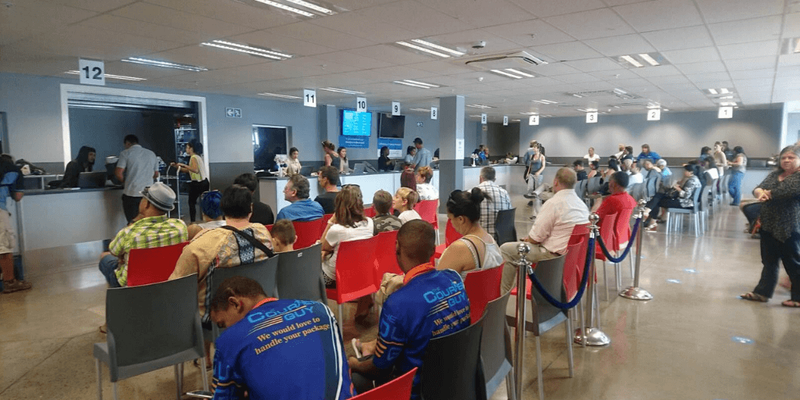 Customer service depends on actionable numbers: the more accurate and relevant they are, the better. For the purposes of internal reporting, Takealot mainly uses Qlikview.
Takealot takes an overview of their customer service and customer satisfaction in the format of 65th percentile, 75th percentile, 85th percentile, and 95th percentile. If there's one metric they favor the most, it's 98th percentile as it best showcases what the worst-case customer experience looks like.
Qminder's contribution to Takealot's need for metrics is that it lets monitor peak hours: customer volumes, queue length, waiting and service times, etc. Takealot uses this information to better plan their shifts, complimenting busier periods with larger workforce — all to ensure quick turnarounds.
Wait time is by far the more important KPI to the Takealot team. In their case, service time usually takes no more than two minutes for regular orders. Wait time, on the other hand, helps them learn more about the quality of customer experience they provide.
There is usually at least one floor manager monitoring the situation through service view in the Qminder Dashboard at all times. Consistency is the name of the game when it comes to customer service.
The verdict is in
What Takealot customers have to say
Overall, Takealot's experience with Qminder has been extremely positive. In their assessment of Qminder, they go by not so much their own opinions but also customer feedback.
Most customers who have gone through the new and improved queuing at Takealot shared their positive experiences both privately and publicly. The comments that the Takealot receive on a regular basis is not only a nice morale boost but also evidence that what they do truly makes the difference.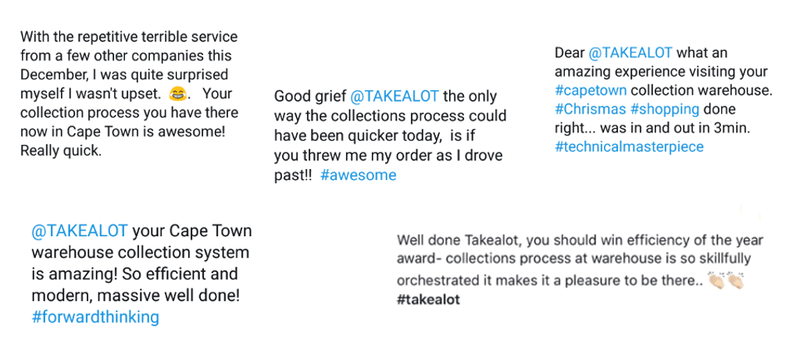 Takealot's success shows that great customer service comes, first and foremost, from the respect for customers and their wellbeing. If you value your customers as much as Takealot value theirs, there's no aspect of your service small enough to ignore.