How ViaVan Enables Fast Driver Onboarding With Qminder
ViaVan is an innovative, on-demand transportation service provider that uses the Qminder queuing system to manage the registration and onboarding of their new partnered drivers.
Their story
Revving up the on-demand transportation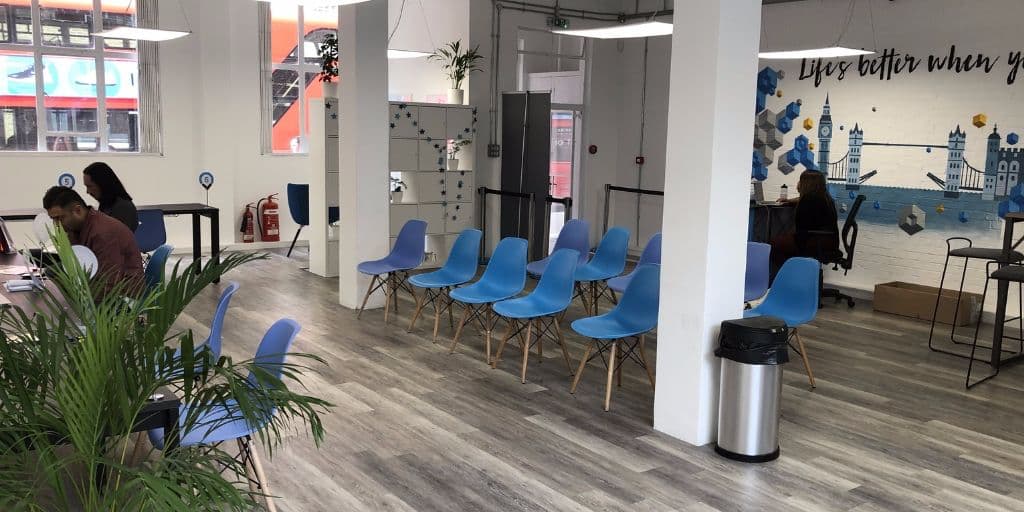 ViaVan was founded in 2017 as a joint venture between Mercedes-Benz Vans and Via. It began with a simple mission: to make it easier for riders to get around the city, share rides and, ultimately, cut down on emissions.
To get to your destination with ViaVan, you:
Book a ride using a ViaVan app
Get picked up at a nearby corner
Drop off near the requested destination
Even with multiple pickups, trips are short and can be shared between multiple people.
Their goal
Fueling partner-driver engagement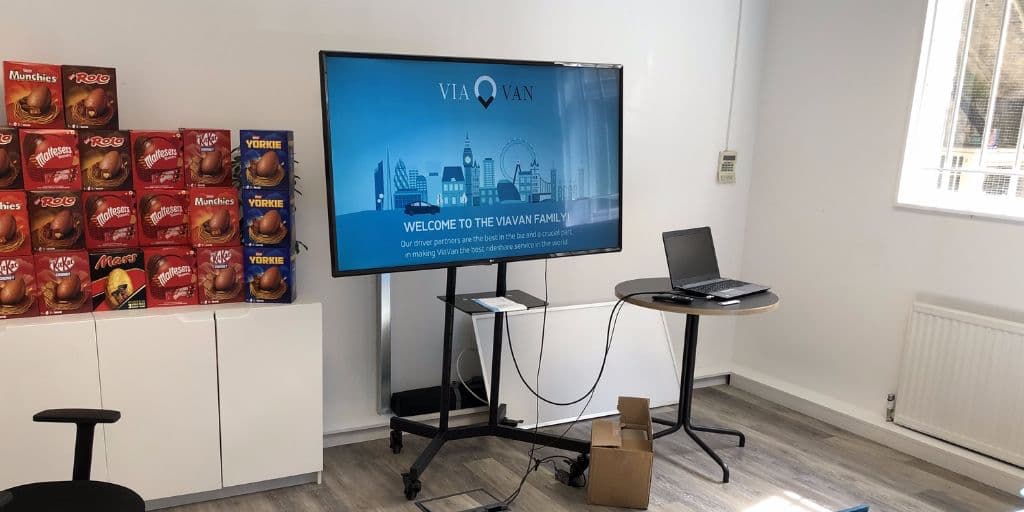 Previously, ViaVan used a customized Google Form for their driver partners to sign in. The process involved a lot of unnecessary manual work for both drivers and employees.
There were also other, more critical limitations of such a setup:
Lack of integration with the driver database
Lack of ability to identify the reason for a driver partner's visit
No way to guide and keep drivers informed about the details of their visit
No way to accurately measure visitor time or agent performance
Since the ViaVan team has always had a "drivers come first" approach, this set them on a mission for a better visit experience for their driver partners.
Their solution
Accelerating digital queuing software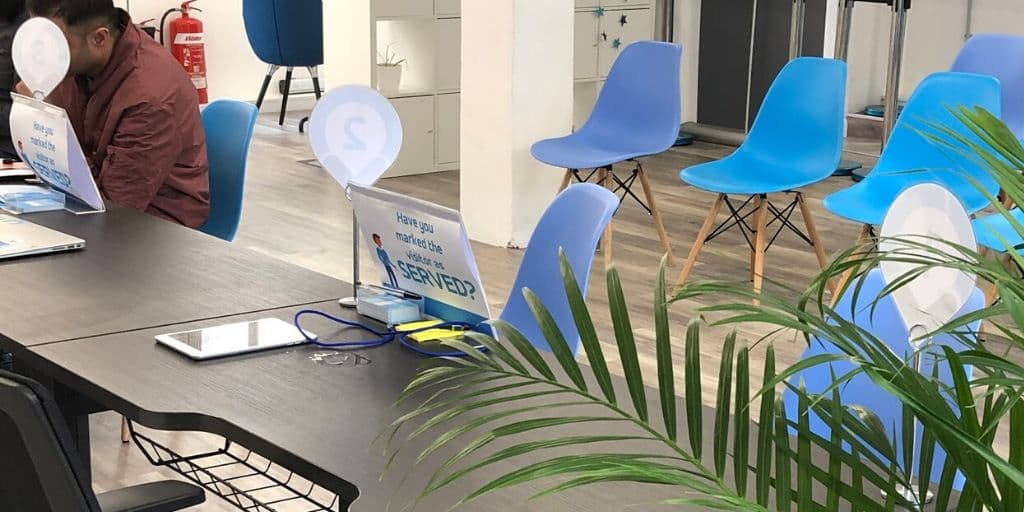 From the outset, it was clear that ViaVan would need a powerful tool that could boost response times as well as scale with growth. They found such a tool in Qminder.
Being a digital queue management system, Qminder allowed for the level of flexibility that the standard queuing platforms cannot deliver.
From the get-go, linking Qminder to the driver database made it possible to instantly merge frontend and backend, without any manual input from agents.
A driver visiting ViaVan's HUB is greeted by a check-in desk immediately at the entrance. A driver center agent welcomes the driver and makes sure that they sign in using an iPad at the desk.
There are two lines to join: one for new driver partners who wish to sign up to ViaVan's platform, and another for current drivers who want to resolve a range of questions.
Once signed in, a driver partner is directed to the waiting area. Each of the four service desks in the waiting area are assigned a number. When the driver's turn is up, they are shown which desk to advance to on the lobby screen.
Thanks to Qminder gathering visitor info upon sign-in, the agent already has the driver's details opened on his screen. This helps remove all possible bottlenecks and further optimize the speed of service.
If the driver is newly partnered with ViaVan, they will also attend a training video session in another room.
This simple flow has helped to significantly cut down on visit times as well as capture valuable data. The insights gathered with Qminder help ViaVan identify potential areas for growth, and drive efficiency through agent performance metrics.
Built-in reporting tools are invaluable when it comes to making your service faster and better. After all, you can't improve what you don't measure.
Their results
The engine of success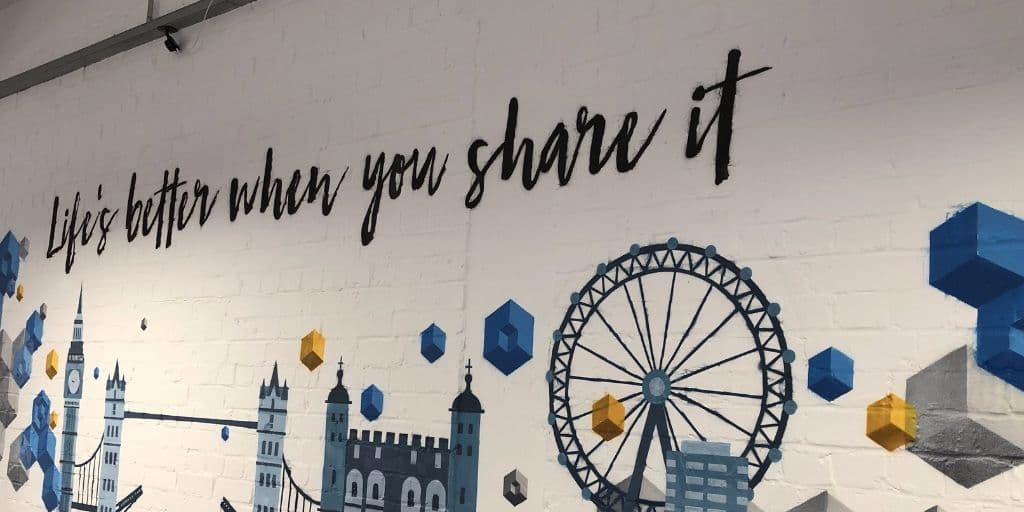 Qminder has helped ViaVan to tighten both their visitor and onboarding flows while severely reducing visit times.
The fact that the new system achieved all that without the need for comprehensive training for staff shows how digital tools reshape the retail landscape.
ViaVan's greater focus on visitor and employee satisfaction is what paves a smooth road ahead
Being able to link to our Driver Partner database, have individual profiles for agents, track visitors in real-time, and view data insights instantly – was everything we were looking for in a queue management system. — Dean Tucker, Operational manager at ViaVan
ViaVan's success at onboarding partner drivers is something that other ridesharing companies should replicate. Even something as simple as registration of employees could be a building brick for creating service excellence.
Onboard your partners fast