Girteka Logistics: Managing Candidate Visits
How to make a one-time event into a once-in-a-lifetime experience
With Rimantė Vaitkutė, Marketing Project Manager at Girteka Logistics
---
As far as international transport companies go, Girteka Logistics is an esteemed veteran of its industry — with over 20 years of experience and more than 15,000 employees. Today, it's one of the leading players in the European logistics market, and that kind of success attracts attention from potential hires.
The Queuing Troubles
Little details drawing a big picture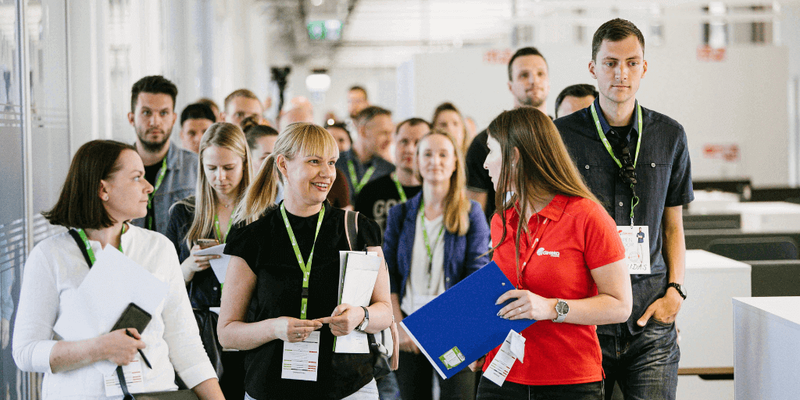 Girteka Logistics offers a variety of positions, including information technology, freight forwarding, route planning and sales coordination, among others. There are many people wanting to join the company's international team — perhaps too many.
That's why Girteka Logistics made a tradition out of organizing annual Open Doors Day events for its potential employees in the company's headquarters in Vilnius.
The Open Doors Day that took place in 2018 was a success, with over 110 visitors having the chance to talk to talent acquisition managers. Still, the Girteka Logistics team felt that the queue management aspect of the event was the only thing holding the overall experience back.
Thus, they came up with a three-part plan to make the next Open Doors Day even better:
Spread out people in the area by offering them a "chill zone".

Make waiting convenient by cutting down on wait times.

Make the experience fun by offering more engaging ways to spend their time.
As this wasn't something Girteka Logistics could solve on its own, the team had to keep an eye out for a suitable solution, which soon revealed itself — in the form of Qminder.
Setting up Qminder
Adapting to a new queuing tool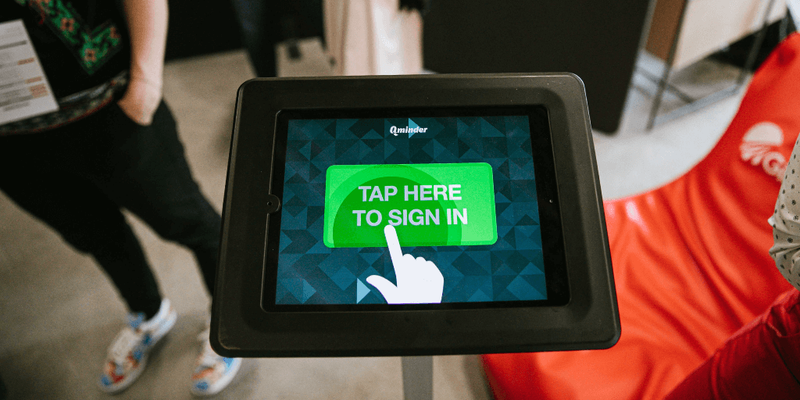 As the name implies, Open Doors Day is only a once-a-year event. This means the benefits of this event (getting new hires) had to be weighed carefully against the potential investment of time and resources. A queue management system needed to be powerful, fast and, more importantly, easy to learn. If it proved to be too costly or time-consuming, it would have to be scrapped.
With Qminder, the training took all of 20 minutes before the team members felt confident using the tool.
To prepare for visitors, Girteka Logistics rented out iPads and an Apple TV — the products that support Qminder — for a total of two tablets and tablet holders, five extra tablets in meeting rooms, and one TV screen to help track visitors' queue status.
Finally, on the last Saturday of May 2019, Girteka Logistics held another Open Doors Day event. The preparations has proven timely, as the company had 150 guests participating in a presentation and a tour around the main headquarters.
Those guests who were interested in job opportunities at Girteka Logistics could sign up for a job interview. Within three hours, 100 interviews have been conducted with potential employees, with almost 30 of candidates invited to the next step of recruitment.
By selecting the area of business most suitable to them, candidates could then be forwarded to a specific line for a meeting room where they would talk to Girteka Logistics recruiters.
The Results Are In
The benefits of implementing a queue system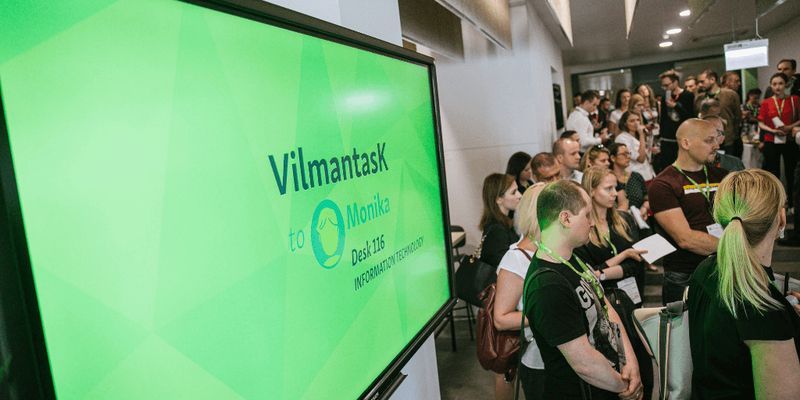 Qminder has added value beyond simply cutting down on wait times and allowing a more relaxed atmosphere. Having a dedicated digital queuing tool gave Girteka Logistics the air of a truly innovative company — one that marries technology with human touch.
While Qminder TV offered queuing information that are almost standard by now, the company's use of the SMS notification feature, which allowed to send out personal invitation messages, was an unexpected touch for many guests. It has made the experience more personal, helping guests not lose track of their turn while, at the same time, making them feel welcome.
None of these results would be made possible if Qminder was a run-of-the-mill solution that is too complex for its own good. Qminder pursues simplicity not only in queue design but in every other aspect — from app navigation to homepage that offers transparent information about the system's features and pricing.
One of the other reasons Girteka Logistics chose Qminder for its one-time event, apart from its queue management capabilities, was its customer success team, eager to help and offer support. Qminder practices what it preaches: when it comes to customer experience, every little detail matters.
Girteka's Open Doors Day is a great example of this principle.
The Way Forward
What Girteka Logistics has in store for us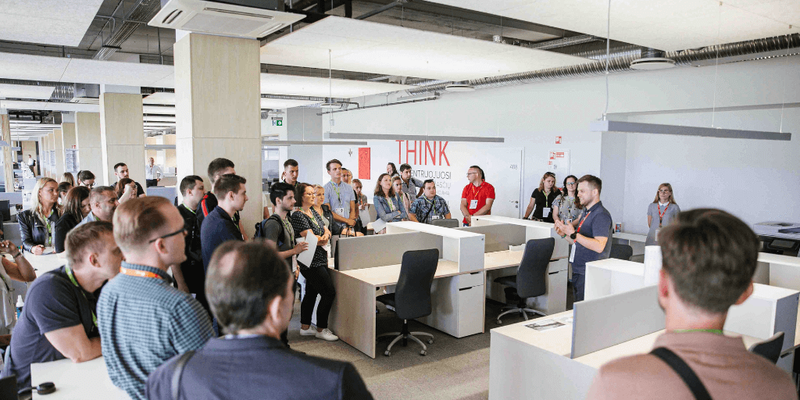 Paulius Dambrauskas, the COO of Girteka Logistics, points out that the company has increased its number of employees by 38% since 2018 — and does not show signs of stopping any time soon.
The company's aim for 2021 is to build Girteka Campus, which would be the largest company office in Lithuania, with 2,500 employees, a truck service hub as well as a shopping and entertainment center. By the time Girteka Campus will be completed, the company expects to have around 23,000 employees.
The Qminder team was happy to have contributed to this expansion. This annual event helped prove once again that queuing experience improves more than just people's use of time.
---
Take a cue from Girteka Logistics and give Qminder a try.
Try Qminder Free