Berkeley Rec Sports: Managing Visitor Experience
How Berkeley Rec Sports expertly manages its passport office lines
---
It is, at this point, a common knowledge that a document-issuing office goes hand in hand with long waiting times. Government facilities are not known for being visitor-friendly, and visiting them is often considered a chore.
Berkeley Rec Sports proves that it does not always have to be the case. To achieve the smoothest process possible when servicing its many visitors and cut down on wait times, Berkeley Rec Sports relies on the Qminder visitor management system.
About Berkeley Rec Sports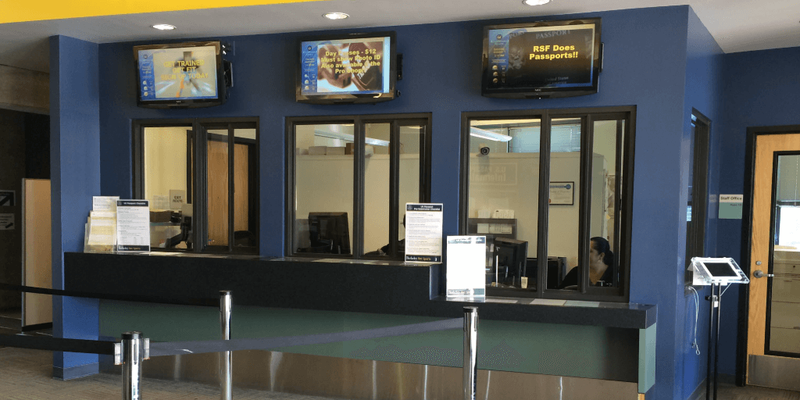 Berkeley Rec Sports (Recreational Sports) is a fitness and wellness membership program in the Bay Area which offers a wide range of leisure activities to over 30,000 and 10,000 student and non-student members, respectively.
The mission of the Berkeley Rec Sports is simple: to enhance the health and wellness of the University of California Berkeley community through fitness and sports.
It's not the total sum of what Rec Sports is doing, however. The Recreational Sports Facility (RSF) is also merged with the Customer Service Center — an authorized US passport acceptance facility. It is here where the Qminder queuing system proves most valuable.
The Long Wait
Understanding and solving customer waiting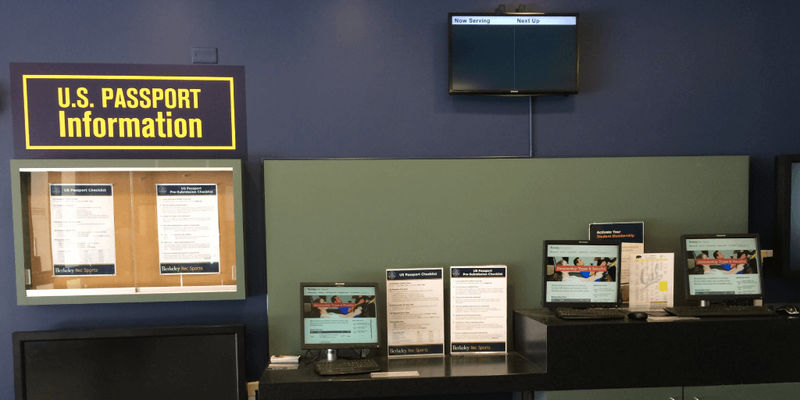 The Berkeley Rec Sports passport acceptance office offers passport-related services to citizens of the United States. The facility accepts visitors from 9am to 6pm on weekdays and from 9am to 1pm on Saturdays, which allows for a greater circulation of customers.
To account for the more frequently seen sizes of visiting groups and the amount of passports needed, there are six service lines set up: for one passport, two passports — all the way up to six passports. It was set up in this way because it was not unusual to see a family of two and more coming in to get their documents together.
In a single day, there could be multiple such families, all requiring help from the passport acceptance agents at Rec Sports. Coupled with lenient open hours, this meant a greater pressure on the staff.
Until a few years ago, the situation at Rec Sports was not dissimilar from what is typically happening in a passport office: long wait times, mass confusion and frustration among visitors, and overworked employees, with no prospect of changing things for the better.
Peak seasons — which usually fall on days preceding public holidays — were characterized with wait times that could add up to three hours. Needless to say that with a service as important as issuing identity documents, such prolonged waiting periods can be adversarial.
What did not help the situation was the low number of available employees. The passport acceptance office at Rec Sports typically has up to three people working as customer reps, with as many desks for visitor admission.
This was a standard way of life at Berkeley, but things tended to spiral even more out of control in busier months (March, April, and May). Visitors grew more outspoken in their complaints, and it was clear that something had to be done.
To enhance the efficiency of their visitor management, Berkeley Rec Sports decided to set up the Qminder queuing system.
Enter the Qminder system
Cutting down visitor wait times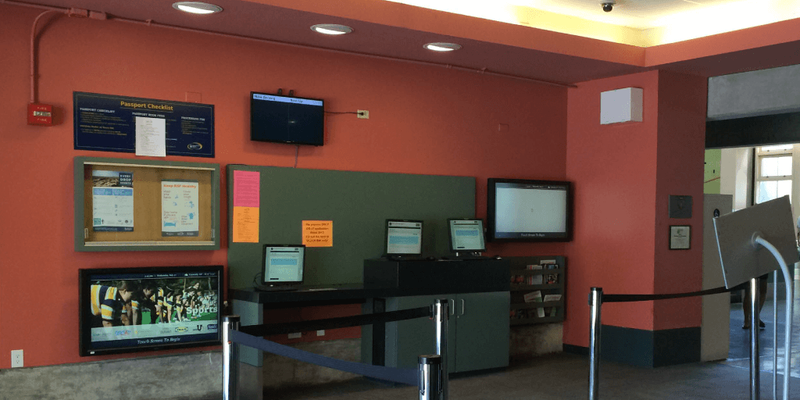 Before using Qminder, the visitors of the Rec Sports passport facility were simply standing in a lobby, waiting for their turn while having no idea when this turn may come. The introduction of the Qminder queuing system has changed the waiting line process, starting from the moment a visitor would enter the office.
The passport service lines are still handled on a first-come, first-served basis, but now upon arriving, visitors need to sign in via the Qminder iPad located near the Customer Service Center. Once signed in, the visitors are entered into a digital queue.
Having safely secured a placed in line, visitors are now free to spend time however they see fit: walking around, drinking coffee, having conversations, or reading a book. The visitors know exactly when they are about to be called for service, and thus experience no anxiety over the possibility of missing out on their turn.
This is made possible thanks to a mounted TV monitor that displays waiting line information, showing which visitor is the next one up. This lets people in the waiting area know at a glance where they stand in the queue, ensuring peace of mind for both visitors as well as employees who now have access to information on who they need to service next.
---
Passport renewal should not be a time-consuming matter, and Berkeley Rec Sports has proven that. Visitors care about the use of their time, and so should service providers.
Take a cue from Berkeley Rec Sports and give Qminder a try.