Successful Dental Practice with Growth Processes
Smileworks Liverpool believes everyone has the right to feel great when they smile. In fact, for medical professionals at Smileworks, dentistry and facial aesthetics services is a way to create immense value in the world and literally change people's lives.
Dentists nowadays have a common problem: people are afraid of going and already associate it with a negative experience. Smileworks found negativity in almost every aspect of the patient experience for most of the dental practice they went to.
"We wanted to create a customer service offering that matched our clinical aspirations. We wanted people to know as soon as they had contact with us that we were here for them and will help them to overcome their problems and live happier, more confident and ultimately more successful lives." Ed Challinor, CEO & First Officer
Smileworks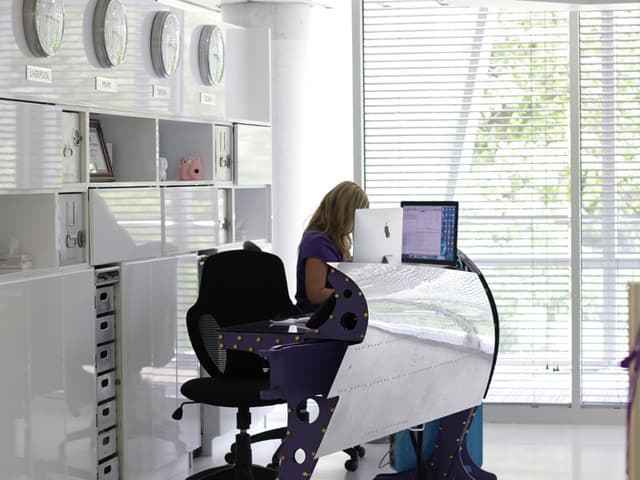 The Journey to Having a Successful Dental Practice
Smileworks came from humble beginnings with customers always in focus. Founded in 2013, this Liverpool dental and aesthetics practice shot up to becoming an award-winning, and one of the fastest growing practices in the United Kingdom.
So how did Smileworks become so successful in such a short amount of time?
It's because the founders of the company, Ed Challinor and MJ Rowland-Warmann, always put customers and process first.
"Once you get into business and start dealing with the real problems of real patients it's easy to throw all that out of the window and focus on the bottom line. But we didn't do that. I can read some of our early business plans and many of the customer service promises in there are now being realised and improved on."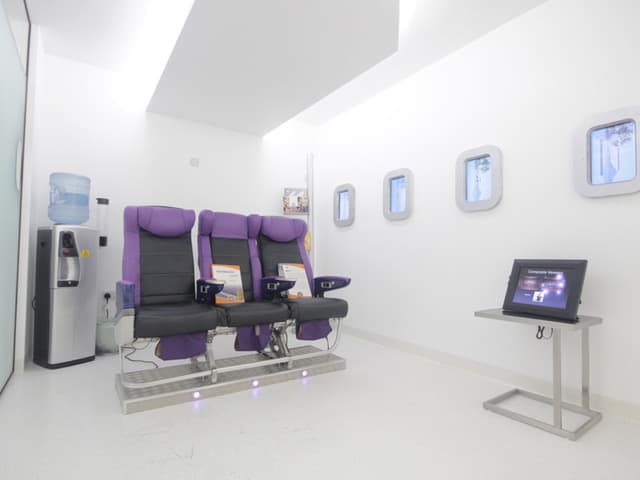 Humble Beginnings: Boyfriend on Reception, Girlfriend in Surgery
When Smileworks was founded, it was a small team of two - just Ed and MJ. At the time, Ed managed the reception area as well as building customer relationships while his then-girlfriend, MJ, worked in surgery.
The dynamic duo, who are now engaged, charmed their way to local celebrity status in the community.
The time to scale had soon arrived and Ed's first priority was to hire additional staff for medical procedures. He looked for highly skilled talents but never lost sight in customer focus.
In fact, Ed made sure to train each new hire by going through the patient journey first. Now, all staff, including the medical professionals, are grounded in patient journey.
"At Smileworks everyone starts off in customer service and develops out into their own particular niche, according to the extra skillset we hired them for."
Smileworks' customer service ethos was created almost from an idealistic fantasy. The fantasy became real by repeated practice, extended to the people they hired, and solidified by smart processes. Throughout the years, they've stayed the course and remained true to their original customer service vision.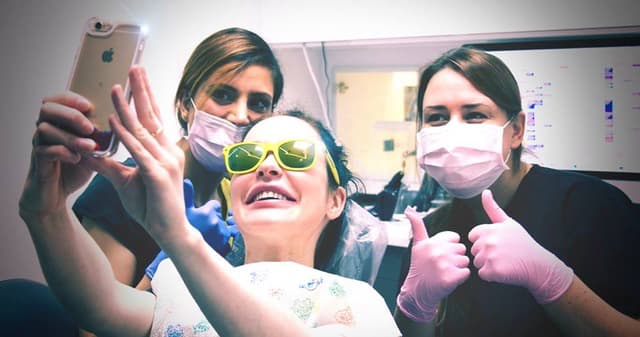 Building the Right Customer Service Process
Process is about being consistent. Ed highlights Robert Cialdini's Influence: Science and Practice, where he realized he needed to make sure that their customer service offering was consistent at the highest level for growth.
With consistency also comes a great opportunity to test different approaches and tweak the system when we receive feedback from patients.
Complement HER SPEND - How Smileworks Governs Patient Interaction
Ed's team goes by an internal acronym called "Complement HER SPEND". Let's take it away with Ed's own words:
Complement - Each patient gets a compliment. This is the best way to develop rapport and make people feel good about sharing details of how they look and feel. It also puts everyone in a great mood and shows our customers we care about them and love them. It's funny because when we have grumpy patients or patients in pain we don't let them own the mood in the office. Instead, we pay them a great compliment and then they often snap out of whatever's troubling them. We've had some pretty daft compliments over the years. One of my dentists complimented a woman on the shape of her ears and we get lots of clinical compliments like "ooh what a perfectly orientated maxilla you have". It gets a bit silly sometimes but our patients love it.
Hello and Goodbye - We have strong welcomes and goodbyes packed with suggestions to refer and review. All of the patient journey has now been "monetised" to some extent to win small and sometimes big conversion goals.
Endorse - If we can't shout about how awesome each other is, then nobody is ever going to know. Many patients will hear how Dr. Rowland-Warmann is Liverpool's most highly qualified aesthetician or how Dr. Yannis is a Cochrane published Implantologist who speaks four languages. (And some days none of them are English!)
Record - Put it in the notes so we can repeat things back to patients. It's to show that we listen so they don't have to repeat themselves.
Signpost & Handover - this is where front of house makes sure a patient knows where they are, what they should be doing, how long it's going to take, and what comes next. This is important for every stage to reduce anxiety.
Photography - Everything from clinical photographs to intraoral "tour of the mouth" to polaroid selfies and fun photos to put in our albums. Photography is key. Photography is like the Smileworks spirit-animal - everything we do ends up in a photograph whether it's an article in a journal or a selfie on holiday. Photos are huge.
Engage - Don't leave people hanging. Always seek out the quiet ones and engage them in some way: with a compliment or an explanation. It helps with anxiety again and builds rapport.
Day to Remember - Smileworks is a remarkable practice and we need to do something that makes each patient want to talk about their experience with their friends and family.
Operating a practice is no easy task. Given by Ed's explanation, it's obvious why Smileworks has seen such great growth in a short span. Smileworks not only does an amazing job at what they do best, but goes the extra mile to ensure the patient journey is thoroughly taken care of.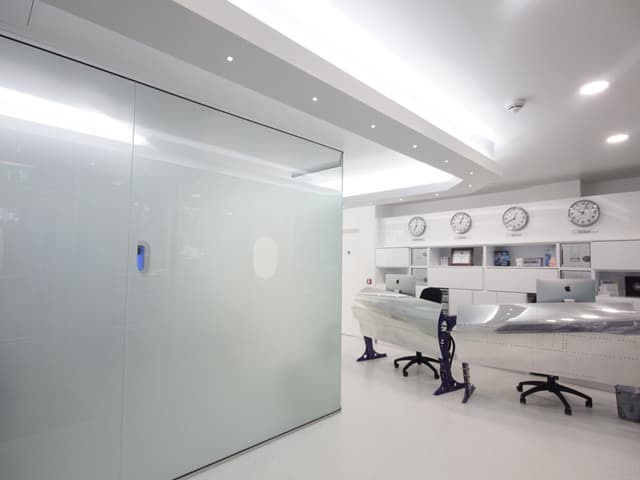 Providing the Best Patient Experience
The moment you step into Smileworks, you know it's going to be different.
The duo always wanted to do something different. They entertained the thought of opening a business during a flight to Miami with Virgin Airways, and it's had a big impact. In fact, the entire theme of Smileworks is centered around providing the best customer experience that leaves a lasting impression, as if you were riding in first class.
"Let's face it, air travel can either be a joy or an absolute nightmare. Travelling is not a pleasurable thing - it's a chore that we have to do. So that's similar to Dentistry. People don't want a root canal - they want to be out of pain. They don't want an implant - they want a natural and permanent tooth replacement to fill a gap. So like a private jet or a classy airline, we make the experience of going to the dentist a pleasurable, aspirational one that people want to do again and again."
Smileworks put a great amount of thought into the interior experience.
The office has a recurring airline theme, from matching uniforms and hats to stylish jet desks.
The desks were made by an artist friend of Ed's, who also worked on the London Olympics opening ceremony. He made desks that functioned as works of art. The uniforms were custom made by Oksana Anilionyte who they met at London Fashion Week. Oksana was an up and coming designer who used advanced materials, so the team thought it was a great match.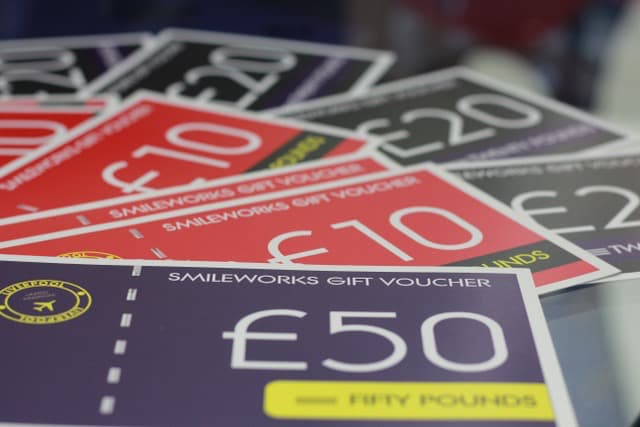 Great Experience Builds Referrals
90% of the patients find Smileworks through either online or social marketing, or through the website. The remaining are walk-ins. When people go through the digital channels first, they know what to expect.
Before anything, Smileworks runs an introductory assessment where the team will learn about the patients. From the initial assessment, they learn about buying intent, dental history and what kind of dentistry the patients are after.
"This is the first interaction so it has to be strong and focused. Overall we must quickly make sure the patient knows that we are the best people to be helping them with their issue, and that we care deeply for their dental health."
Taking Care of Appointments
People usually call in to make an appointment with a dentist. Smileworks is no exception. But Smileworks uses this to get to know the patients, prepare them for the experience and make them excited about the visit. This is where people get the feeling that Smileworks is not their everyday dentist.
The front desk, or the "concierge" at Smileworks, frequently asks questions that patients may not have heard before. This helps with rapport and building a lasting relationship. Taking Care of Walk-ins Walk-ins usually take more effort. Whether it's time restrictions, staff or due to the fact that some walk-ins may have a difficult time talking.
"They are sometimes in pain or struggle to communicate, so we will take extra time to ensure that they feel cared for and that they know that we can help them."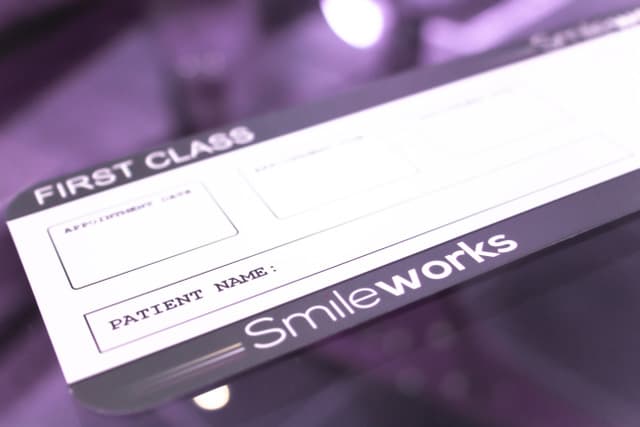 Greeting and Waiting at the Dentist
Waiting at the dentist can be an anxious time, especially for new patients. The system is designed to give them plenty to do and engage them, while they fill in their forms and wait for their appointment to start.
So before the waiting even begins, Ed sends out a series of emails including a welcome pack, details of their cosmetic dentist, directions to the dentist and what to expect from the appointment. Through these interactions Ed concludes that patients are more likely to take their appointments seriously and take recommendations of dentists as well.
Once the patients arrive, the concierge meets them at the door, shakes their hand and welcomes them to the practice.
Through the first steps of "Complement HER SPEND", they reduce anxiety while patients are waiting.
Then there is a recording requirement so that all of their information is passed down between the iPads on reception, clinical and in the treatment coordinators office. This way details can be repeated back to the patient and they don't have to repeat themselves.
How to Improve Referral Rates at Dental Clinics
Smileworks has a 45% referral rate - an incredible rate that is triple the industry average.
Through smart uses of technology, Smileworks is able to not only greatly reduce anxiety of all their patients, but also increase patient satisfaction and referral rates.
Queue management systems for hospitals allow quick customer sign-in and onboarding, while gathering all the data you need. In the medical industry, it's imperative that the system also works in parallel with the existing system.
Flexible technology that is simple to implement and use is a sure-fire way of making customer experiences better. It also saves time and makes administrative work easier and efficient - much like how Smileworks automates recording and passing data down at every step.

Everything mentioned above allows for the incredible 45% referral rate (not to mention over 160 5-star Google reviews).
Ed is also happy to help other practices and business owners increase their referral rates:
"Our word of mouth marketing is systemised and we have scripts for referrers and referees that will thank them, show them that we value referrals (or invitations as we call them), and help them to make more referrals.

We also have scripts to get Google reviews and other social proof to attract other patients. We have to keep the personal relationships minimal due to the sensitive nature of what we do, but the place feels like a family and we are very friendly with most of our patients.

Retention is about adding value and systemising the process.

It's funny how so many businesses are concerned with new patients, new patients, and more new patients. We use net patient retention metrics to give us a better idea of how we are doing. Patient retention is about adding value and added value is only perceived in the presence of creatively epic customer service."
Ed Challinor, CEO & First Officer
Smileworks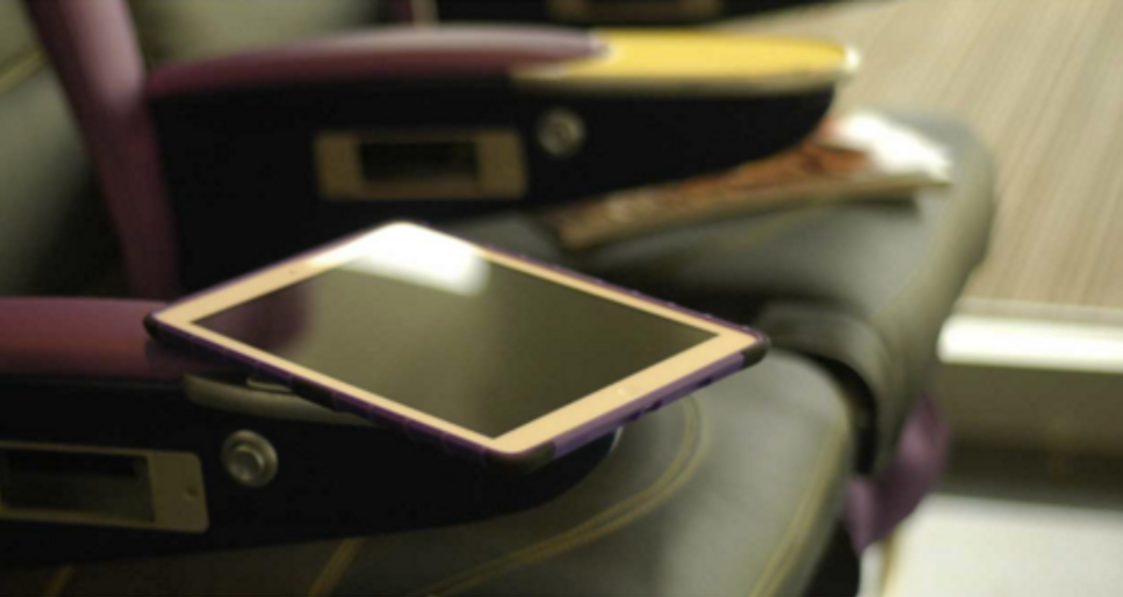 Future of Dentistry
Ed and the team are always trying out new ideas. After all, process is about finding what works, repeating and building on them.
One idea they are working on is to assign an iPad to each patient. The iPad will be with the patient during the entire journey, so they can tick off relevant items during each stage.
Smileworks is also getting big screens for the waiting rooms. Patients can pick up headphones and select treatment explanations from an app.
---
Do you want your own business to grow like Smileworks? Visit the Qminder Blog to find out more about customer service, customer experience and for more of these success stories.
Sign up for a 14-day free trial of Qminder to give your patients the care they deserve and the experience they crave.
Try Qminder Free