Best Fulfillment Center Client Onboarding Process
ShipMonk is a modern day fulfillment center that allows business owners to focus on what they do best, instead of dealing with logistics of managing physical goods. Today, there are more e-commerce shops than ever.
How does ShipMonk resolve logistics problems, and how do they find great people to work with?
Onboarding Clients at a Fulfillment Center
ShipMonk has a process to nurture leads into being happy, successful customers. Being a fulfillment center, they must deal with finding and onboarding clients, retaining customers, and lastly, provide customers with the best logistics solution a fulfillment center can offer.
What's great about ShipMonk is they also provide the software-side of the fulfillment process that can integrate into an existing ecommerce platform.
The idea here is that logistics is a very frenetic and fast-paced industry, and it is something that stresses out most customers. Our aim is to be a calming force amidst the typhoon of chaos. Augustin Kennady
Media Relations Director
Their process appears to be simple:
Consult - Getting to know the clients, finding out their troubles, and providing the solution.
Integrate - Today, software plays a key role in ecommerce. Integration is a core feature to make the operations smooth and successful.
Fulfill - This is why ShipMonk exists. They run a warehouse with efficiency in mind, handle custom packaging for those who truly care about their business, and shipping the products out so business owners can focus on growing their business.
Each step of their process is crucial but for now, let's focus on consulting, onboarding clients, and making them long-term customers.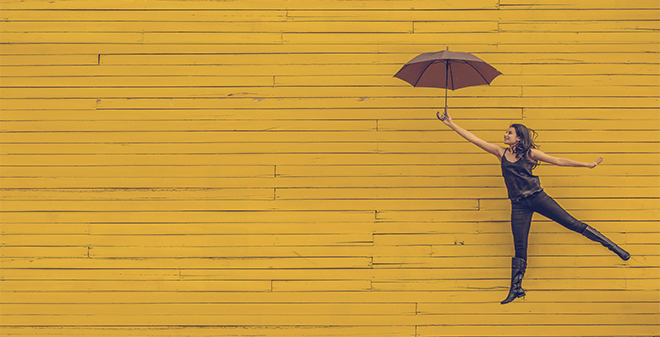 From Leads to Happy Customers
ShipMonk isn't new to the game. They run outreach campaigns, attend conventions and tradeshows, and invests in customers making referrals to others.
After a deal is closed, the CEO personally helps clients get acquainted with a dedicated "Happiness Engineer" - a hybrid position of account manager, customer success manager and warehouse liaison.
The Importance of a Happiness Engineer
The Happiness Engineer plays a critical role in the organization - largely due to the fact that they are the link between clients and the business. No matter how many deals are closed, if the customers aren't happy, they will leave and never come back.
Happiness Engineers make customers happy. They make sure the customers are getting the service they're paying for. No question slips by them and hiccups are quickly resolved.
It has been repeated over and over that retaining clients is simply cheaper and bring more revenue than trying to find new clients. The Happiness Engineer ensures the customers will stay with the company - leading to more revenue.
The Right Office Environment for Great Visitor Experience
ShipMonk revolves around its mascot: a happy monk holding a package. With a brand image being a happy monk, they had to focus on making the entire experience "happy".
The office also has a re-occuring theme to ensure clients are happy and relaxed, with clear focus in mind. There is minimal "noise" and all decor has a goal in mind.
Here is the zen garden! It greets customers on entry. You can even make out the names of the "high level" clients with their tags attached to the stalks. Most of our clients come from other fulfillment centers, and when they step in they are surprised and delighted by the ambiance.
As soon as a visitor steps into the office, they are welcomed by the staff and a small zen garden. The feeling of zen and mindfulness is already implanted into the minds of all visitors simply through the means of showcasing a small zen garden.
The kitchen is used to provide refreshments while the open-space hangout area helps visitors relax and feel comfortable. This is done for the sole purpose of making the office feel like somewhere the clients can call a second home. By providing the right atmosphere, business talks are very fluid and productive.
Nowadays, most offices have some kind of activity area for the staff. ShipMonk also has a table tennis area, but it's not just for the staff. Small decisions like this makes the activity area more practical and beneficial for business goals.
Sometimes high-stakes games are played here with clients! Other times it is part of their relaxation and enjoyment.
After small talks and relaxing, it's straight to business. Business talks usually end up in the conference rooms.
In the main conference room, some details play an important role in setting the right atmosphere.
From one corner of the conference room, everyone can see inside the warehouse. This not only reveals transparency in the inner workings of a warehouse, but it's also tinted to reduce "noise". The clients can clearly see how their products will be managed from here, and they will receive a full warehouse tour later on as well.
The other side has a living wall of plants, designed to offer tranquility and relaxation. And of course, the table is made out of wooden pallets.
It seems ShipMonk put serious thought into every interaction: visitors walking in, resting and relaxing around the office, and having a conference room with minimal distractions.
The amount of effort they put into the conference room reflects on how important this room is. It's because this room is used to onboard new clients in-person and via online conferencing, as well as meeting current and old clients for continuing services.
Onboarding Clients and Understanding Expectations
The themes around the office showcases how much effort ShipMonk puts into details. And even the smallest details are vital when communicating with clients.
Lasting partnerships stem from proper setting of expectations and genuine two-way understanding of the process.

So often, companies don't really understand what a logistics and fulfillment firm actually does.

That's why it is important for our Happiness Engineers to outline everything we do so that there won't be any surprises.
ShipMonk's client onboarding process goes something like this:
Client schedules a meeting (in-person or conference call), or walks in. For the walk-ins, the service is a bit delayed due to the nature of the business. An automated visitor sign-in system would be beneficial in this case.
The meeting happens. The Happiness Engineer will spend about one hour discussing the platform and ascertaining the client's needs. The Happiness Engineer outlines everything so there won't be any surprises.
The Happiness Engineer guides a tour of the warehouse so that the client can see precisely where their product will be located, and how the fulfillment process is done.
By the end of onboarding, the client knows how to use our system and the Happiness Engineer understands the specifics of the client's supply chain. This is very important – every client is different.
ShipMonk puts in extra effort into onboarding their Happiness Engineers into the company as well. Being a frontline employee and the first point of contact with clients, the Happiness Engineers must become experts at everything "ShipMonk".
With Happiness Engineers being fully capable of delivering excellent quality service, the meetings are fluid, client relations is easily managed and everyone is happy.
Catering to individual client needs is a breeze and ShipMonk is able to retain many of their clients simply by providing a personal customer service.
Constant Improvements to Deliver the Best Experience
Progress happens when you have an effective process and constantly test it. In ShipMonk's case, they know what's working: zen-atmosphere with excellent personal customer service. Of course, we don't have to mention you need a great product first.
For ShipMonk, they want to double down on the zen-like environment and customer service.
They've recently launched a meditation room that approaches visitors upon entry.
Sometimes you just need a place to unwind when the stresses of running a business are too much. With the meditation room, you can escape to read about animals or revisit simpler times by using our colored pencils and zen coloring book
We want our clients to view ShipMonk as not only a place where the fulfillment side of their business can be handled smoothly and stress-free, but also as their escape from the stresses of industry.
---
Do you want your own business to grow like ShipMonk? Visit the Qminder Blog to find out more about customer service, customer experience and for more of these success stories.