Take away the pain of waiting with a QMS!
During this summer we have seen hundreds of tweets, complaints and tips about how festivals and other events have horrible queues.
And it is not just the parking, registration, food and toilet queues that we all know!
The examples are ranging from cell phone charging tent, to special attractions, bungee jumping, shower queues and many more.
Problem of queue management
The problems is clear and age old: When you have a large number of people at any location with limited resources, there will be queues!
What has changed is the queue management systems are not anymore just for the high-end banks and public offices. They don't require large investments, complex contracts, licenses and wiring that only a team of trained experts can manage.
You can get a tablet from any electronics shops and you can just download an app – Qminder Connect and be the merchant that cares about his customers!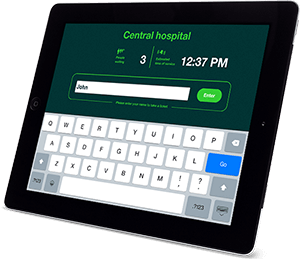 The queues and scarcity do not end with the summer! Waiting lines for ice-skating rings, ski rentals and to the shower on your winter trips are inevitable if you don't plan ahead..