Make Your Event Successful With a Queue Management System
A waiting experience makes or breaks the success of your event. Long queues turn exciting events into missed opportunities.
With physical events slowly resuming post-lockdown, businesses will need some time to adjust to the new circumstances.
It doesn't matter how much marketing you've done to promote your big event. The success of any public event depends on how well you manage your visitors' waiting experience.
To help you out, here's a brief guide on how to prepare for queuing at events and make your venue a success.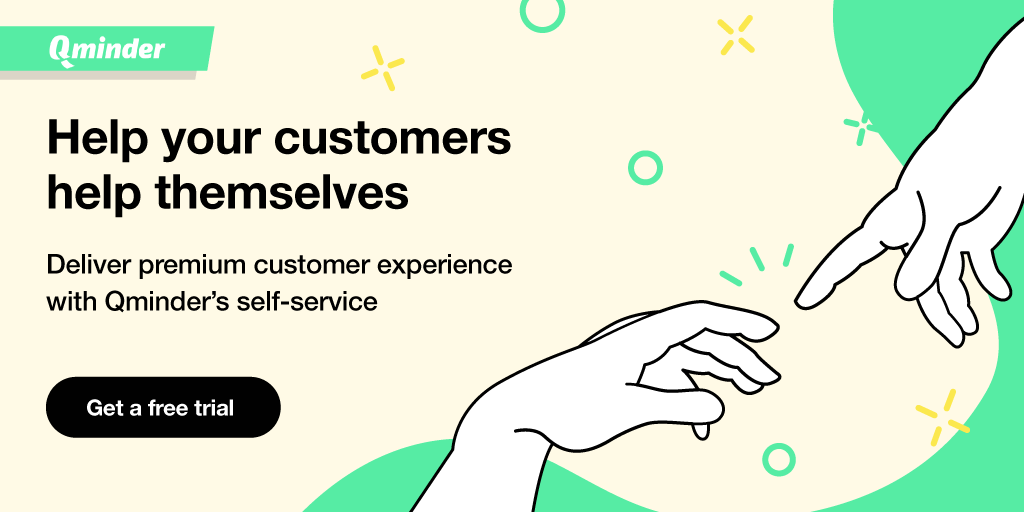 Why organizers need event queue management tools
Events will be required to implement certain restrictions to ensure the safety of all guests in attendance.
These include social distancing measures, COVID certificate verifying procedures, temperature checks and more, depending on the local guidelines.
Even before the pandemic, the lines at events — whether they're small or large-scale events — were vulnerable to traffic congestion and bottlenecks.
Whether it's a tennis match or a charity event, a single poorly-managed line can ruin the entire experience.
📚 READ MORE: 7 Tips on Safe Queuing and Workplace Practices
1. Faster check-in at events
Check-ins are the first thing that needs to be considered. You can avoid long queues when organizing your event by making the check-in process faster and more intuitive.
CDC's Guidance for Organizing Large Events and Gatherings offers virtual attendance to limit the risk of exposure. Allowing guests to sign into a virtual line can help significantly reduce this risk.
Set up an event queue management system that works best for your venue.
For onsite check-in, kiosks that allow for self-service can help speed up the queuing process. They need to be placed at every entry point, at an adequate distance apart from each other.
💡 Note: If check-in kiosks use tactile interfaces, they need to be sanitized regularly.
For a completely touchless sign-up experience, consider implementing QR-based event queue management.
Attendees scan a QR code with their phones to join the queue. They get regular notification, so they don't have to fear missing their turn.
Another way of further speeding up the check-in process is to split up the queue into smaller lines. For example, there could be:
an ordinary line for check-ins
a VIP line
a line for troubleshooting or inquiries.
Multi-line queues help cut down wait and service times. The exact structure of the line depends on your events, the capacity of the venue, the size of the staff, and so on.
📚 READ MORE: 10 Tips for Delivering Faster Customer Service
2. Automate parts of customer service
Another benefit of an event queue management system is that it can help gather valuable attendee information to help with the customer flow:
whether the ticket is already bought and needs to be printed
whether the ticket will be paid in cash or with a credit card
group tickets
which discounts are applicable (teens, families with kids, etc.)
Large-scale events are stressful for organizers. There are many tiny details that need constant attention or else they slip through the cracks.
Managing queues manually in this situation is a losing game. By automating line management, event coordinators and other staff members can shift their focus on other important tasks.
With virtual queue solutions, your guests take care of their check-in procedures and are processed automatically.
A virtual queuing system helps achieve effective line organization at sporting events, parades, concerts, festivals, and other types of events.
📚 READ MORE: Customer Service: To Automate or Not to Automate
3. Make queuing rules fair and straightforward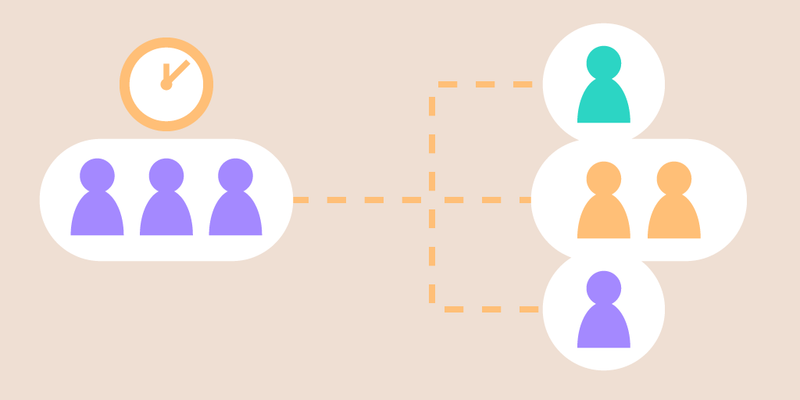 The biggest source of guest anxiety is lack of fairness. The rules in queuing are something that's almost universally understood:
the person who's first in line gets served earlier
the person who joined the line later has to wait longer.
Despite that, line-cutting is something that happens quite often. A clear entry point and firm boundaries help limit line-cutting.
The security is also there to make sure people don't jump the line and deal with attendees that may experience "line rage".
(It's like road rage but without cars.)
Incidentally, virtual event queue management is what can eliminate line rage entirely. When the queuing process is automated, there's a lesser impact on customers' emotional state.
📚 READ MORE: A Gentleman's Guide to Queuing Etiquette
4. Use signage in event queue management
Studies show that visitors who know their estimated wait time are more patient and less likely to bail.
Use digital signage and waitlist monitors to share information about the queue order and the queue status of individual customers.
Visual indicators and markings also help attendees know where to go, significantly reducing the risk of confusion and traffic congestion.
Entrances and exits should be clearly marked and accessible. The point is to allow guests to get in and out of the event smoothly, and keep the customer flow in constant motion.
Floor markings help customers keep social distancing in mind and maintain it.
Distancing solution in a Danish supermarket
via Henrik Schou pic.twitter.com/qs856kESn6

— 21st Century City (@urbanthoughts11) March 17, 2020
One of the biggest fears when we queue up is that we're picking the "wrong" line. The other queue always feels as though it moves faster.
This has to do with the illusory correlation, or our faulty perception that there exists a relationship between concepts.
Thinking that the other line moves faster is based on our cognitive bias. The way to ameliorate this perception is to communicate, in clear and unambiguous terms, the estimated wait time.
📚 READ MORE: 12 Dos and Don'ts of Effective Queuing
5. Make your guests' wait engaging
This is something we like to state over and over again: distractions can make waiting more bearable.
Stores try to capitalize on wait times with in-line advertising that incentivizes impulse purchasing in customers.
The bonus effect of this is that customers who spend their time in line looking at products perceive their waiting as going faster than it is.
At hospitals, banks and other public spaces, there could be magazines, books and TVs to distract visitors from their wait.
Sporting events and concerts often rely on food vendors and small live bands to add color to the waiting experience.
📚 READ MORE: 4 Ideas to Reduce Customer Service Wait Times
Event organizers and coordinators will continue to face challenges, even in the post-COVID world.
Staying up-to-date with safety regulations is a necessary first step, but easing the path to queuing should be a top priority.
With an event queue management system, you can make your events not only a success but also a safe, enjoyable experience for all in-person attendees.