Introducing Qminder's New and Improved Service View
The Service View has a clean new look, and we're excited to give you a quick tour.
In the past few months, one of our focus areas has been on updating the UI and usability of the Service View. Along with introducing certain new features, we also wanted to improve our mobile experience.
Let's see what we got.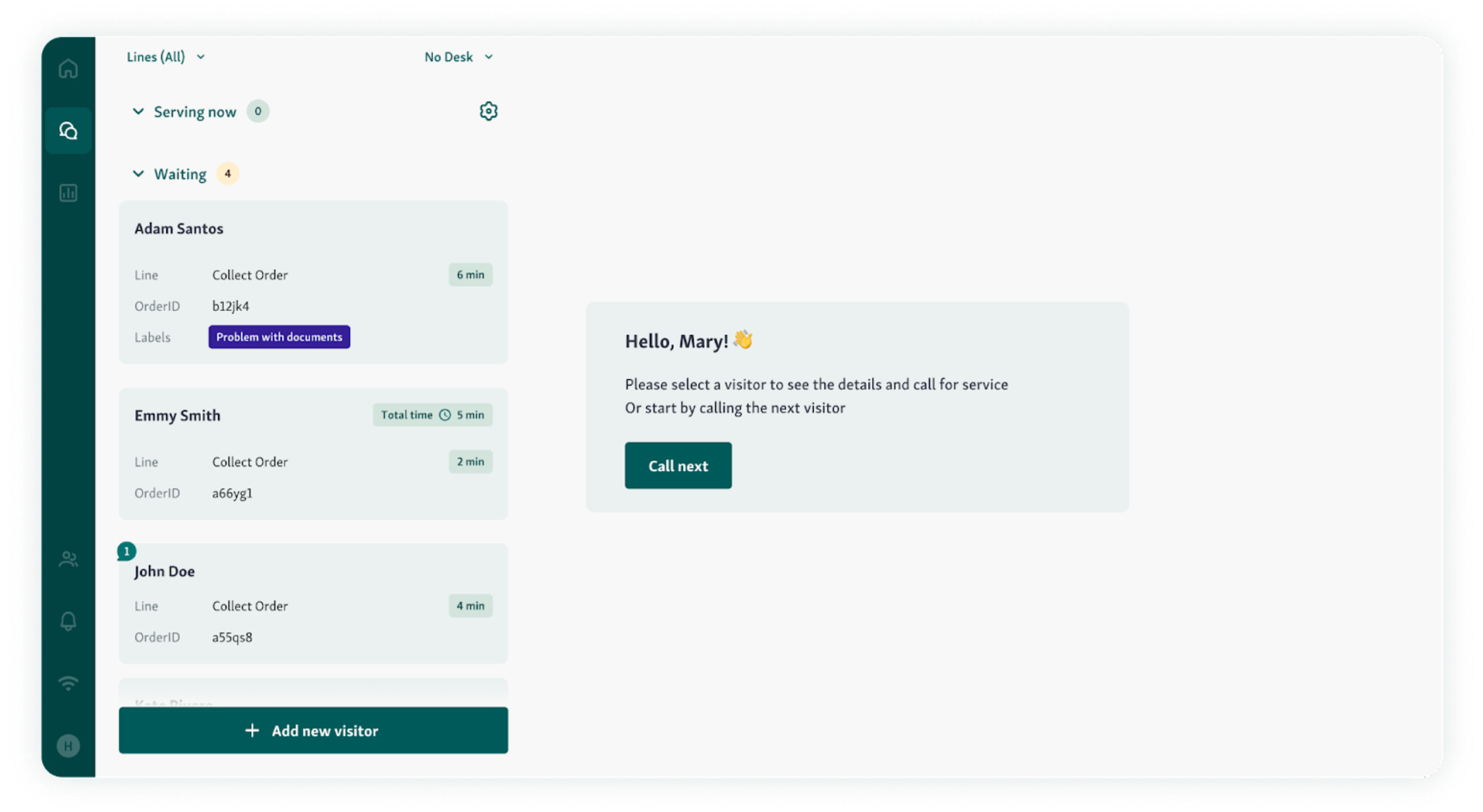 The changes: what, when and how
The following changes will happen throughout March and May. We will give you a heads-up with more detailed information before each update, so you know what to expect when planning your work.
📌 Here are some major highlights:
Improved line and desk selection. Both line and desk selection will be available at the top left. You will also be able to search and select/deselect all options when working with multiple lines.
The overall look and feel. Our goal is to provide clean, organized and coherent UI that empowers your workflow both on the web and mobile.
Robust detail view. The detail view will use the total height of your screen space to make more room for visitors' information. All the fields and controls will be aligned left for quick access.
Faster label selection. Selecting multiple labels will be quicker and more intuitive.
A concise visitor list. You will be able to see at a glance how long visitors have been waiting in different lines as well as which visitor was returned to the queue or forwarded to another line.
How we got here: the process behind our design
This update would not have been possible without the valuable feedback from our users. 💚
In the past few months, we have been conducting interviews, feedback sessions and usability tests to better understand how you use our Service View and we can do to make it feel better.
For example, we've included multi-selection of lines and labels after some users have explained to us how challenging it was to select them one by one.
There's a lot to talk about when it comes to product design, so we'll write an article detailing our process and design philosophy.
If you want to help us make Qminder even better, feel free to share your feedback and comments through our support chat.
In the meantime, stay tuned for more sizzling-hot Qminder updates, straight from the oven. 🍳👩‍🍳