Happy Birthday! Qminder Turns 10 Years Old
Come one, come all, it's time for celebration! Qminder has just turned 10 years strong.
No need for gifts or toasts or parties. There's no better joy than the one you can share with others.
"Ten years is a long time," you might say. And you'd be right: a lot has happened in that decade.
So let's go back to the beginning and flip the pages of our photo album. Find out how Qminder came to be.
The humble beginnings of Qminder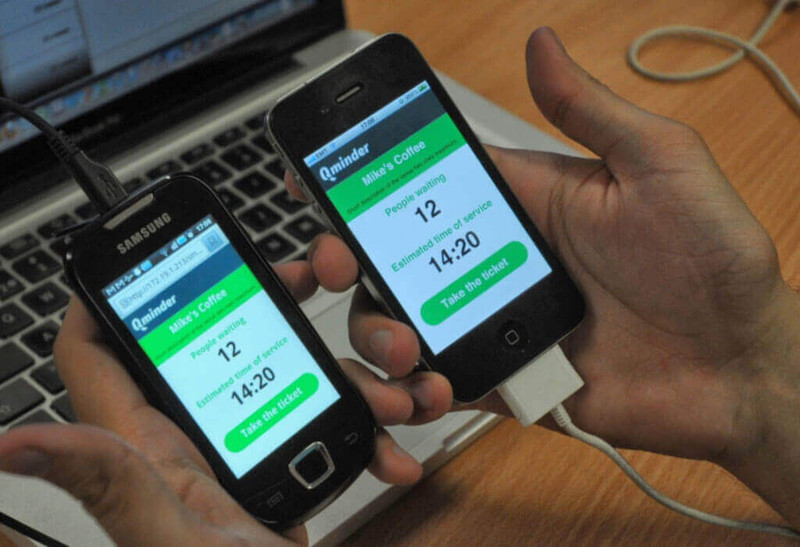 It all started in the distant year of 2011 in Estonia, during a Garage48 startup hackathon.
Small teams of developers were given 48 hours to come up with an innovative idea and design a prototype. The intense time constraint simulated the typical startup environment where decisions need to be made fast, often on gut feeling alone.
The event was sponsored by Nokia, and the best app would get a mobile phone. Six strangers from three different cities joined together to design a queue management tool that would later be christened as Qminder.
Fun fact: Qminder's current CTO, Siim, was the last one to join. He only agreed to lend his knowledge once he was promised the phone.
Some people ask us about the origin of the name "Qminder". It's too bad we don't have a good story for that — it's just a combination of "Q" (queue) and "reminder".
(If you thought it referred to people who mind the queues, don't worry: you're not alone.)
Among the many proposed names for the product-to-be, most included the letter Q in some fashion: Qvalet, Qservant, Qrader, EezQ.
The rest were more off-the-wall: Lanefly, WaitOff, WaitHopper, even NipWait.
(Do you understand now how lucky you are to use Qminder? You could've been using NipWait.)
After a grueling weekend, Qminder was brought to life and the team tasted its first success. Their app won the competition.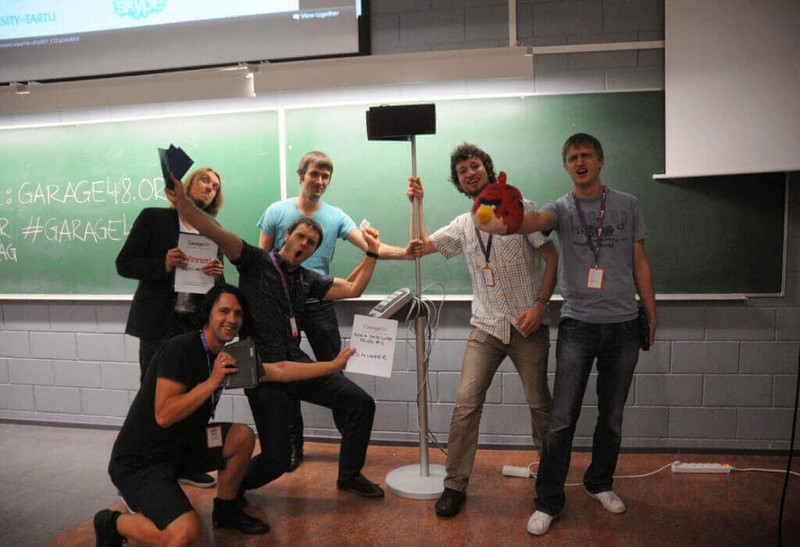 The victory raised a big question: was this a fluke or is this idea worth pursuing further? That was a gamble that Qminder's founding fathers were willing to make, and they all quite their well-paying jobs to dedicate themselves to their brainchild.
The next development cycle took six weeks instead of two days. The Qminder Team gathered in Startup Sauna — a "seed accelerator for early-stage startups in Northern Europe".
Once again, a success! Qminder, along with two other projects, were declared the winners of the Fall 2011 Demo Day.
The W's kept piling on, with Qminder getting a lot of good press and word of mouth. The President of Estonia even shared a Wall Street Journal article about Qminder on his Facebook.
All of that not even 100 days since the product's conception.
The team landed a few partnerships, pilot customers and has been waiting for Apple's approval of Qminder for AppStore.
It all culminated when Qminder became the second Garage48 startup to join Seedcamp, after winning October's Mini Seedcamp event in Prague.
The question of "is it worth it?" has been answered with a resounding "yes".
And the rest, as they say, is history.
Qminder: then and now
Over the years, Qminder has gone through many iterations and focus-shifts.
The most important update of them all: We've abandoned ticket printers and gone full-digital. Instead of labeling customers with numbers, we now encourage our clients to address their visitors by name.
We figured that what makes the waiting experience so taxing is how depersonalized it is. We want queues to have the same level of comfort the other aspects of our lives have.
We shop online, we pay with our phones, we share our screens with technical support — why can't waiting lines have similar convenience?
This is the message that resonates with people and has helped us climb new heights.
Qminder was once but a small pilot project.
Now, we are operating in 40+ countries. We have helped serve over 70 million visitors across the world.
But behind these impressive numbers, we are still the fun-loving, go-getter dreamers from the early days.
If you ask any of the employees — or Qminions, as some call it internally — about the thing they like the most about our company, the first thing they would say is, "the people".
We like to tell our customers to invest in people, and it's a mantra we believe ourselves.
While we have accomplished a great deal in the past 10 years, we're far from the end-game. Bridging the gap between physical and digital service is not a one-and-done deal.
This calls for a methodical approach, but luckily, we at Qminder are marathon runners, not sprinters. We will go the distance — and then some.
See you on our next anniversary!